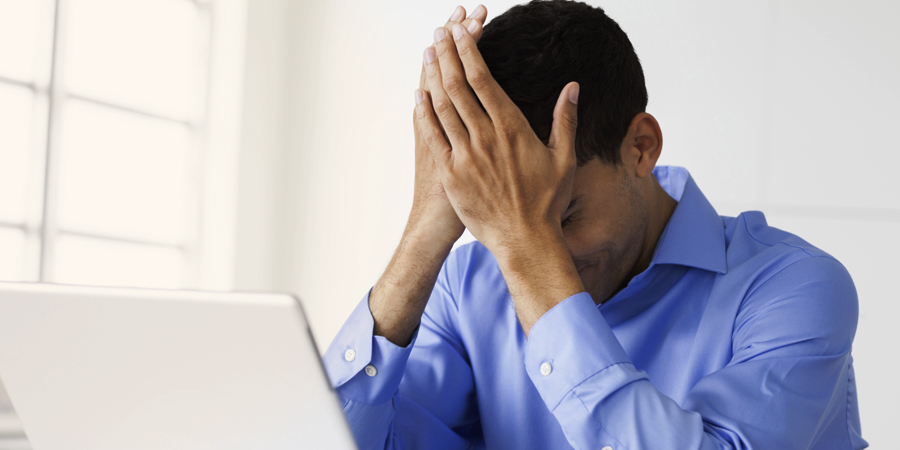 If you haven't heard, your non-mobile website you've been neglecting to make responsive for mobile devices is in for a rude awakening starting April 21st.
That's the date Google has said they'll begin their use of mobile-friendliness as a ranking factor. Meaning, websites that aren't seen as mobile to Google will see a significant drop in their mobile search rankings. Yes, I said mobile search rankings but even for B2B companies this can have significant impact on your search rankings. A recent survey of B2B buyers found 85% of respondents require content on B2B websites to be optimized for mobile devices. If your site isn't satisfying this mobile requirement you're turning away potential prospects and Google (who owns roughly 75% of the U.S. search market) is beginning to take note too.
How Google Knows if Your Website is Mobile-Friendly or Not
Lets be honest. Google knows everything. Well, maybe not everything, but they can definitely interpret the coding of your website to know if it adapts for users on an iPhone, Android device, or tablet.
Back in November, Google began introducing a Mobile-Friendly tag in search results so mobile search users could easily see which websites would offer a mobile user experience before they even clicked through to their website. With this they also introduced a Mobile-Friendly Test tool where you can analyze your website or a competitor's website.
I'm sure you're aware if your website is mobile-friendly or not, but if you're unsure or want peace of mind that it meets Google's mobile-friendly criteria, you can test your website in a matter of seconds.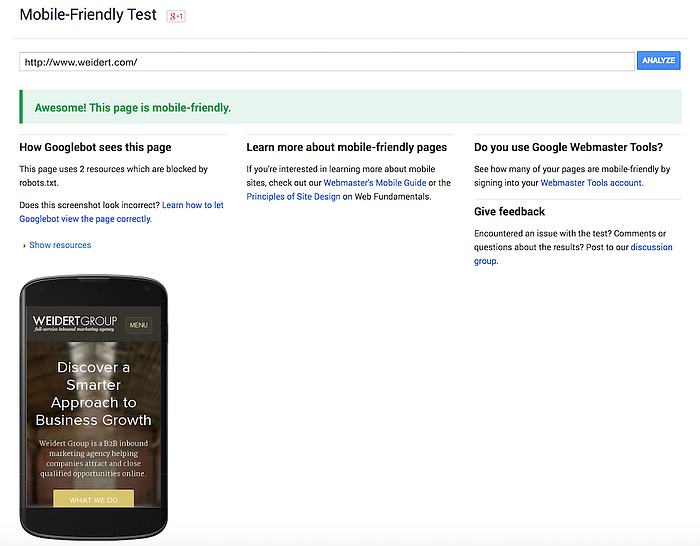 Still Not Mobile-friendly? What Are You Waiting For?!
This update from Google shouldn't come as a surprise to anyone. The talk of mobile usage being on the rise has been going strong for over 5 years and the adoption of mobile responsive website design has been in the mix since 2011.
I get it, you may be limited on budget to give your website the responsive design update it needs. Or you're faced with needing to switch to a new website CMS (content management system) that will take a lot of man power to migrate all of your existing content. The truth is the longer your team takes to make a change, the cost won't get any cheaper, the process won't get any easier, and you'll continue to fall behind your competition who will soon bypass you in search results and offer your ideal prospects a better mobile user experience.
You can also bet on the fact that mobile usage won't be going away, and if anything, will continue to exceed desktop usage.
Your Options for Going Mobile
Say Goodbye to a Separate Mobile Site
Prior to the adoption of responsive website design, the norm was having a separate standalone website that would live on an alternate domain (m.yourwebsiteurl.com). This allowed website developers to have separate control over the mobile and desktop versions of the site, but then marketers like yourself had to make content updates in two places and your SEO efforts were spilt between two domains. Luckily this approach is all but extinct.
Responsive Design is Where It's At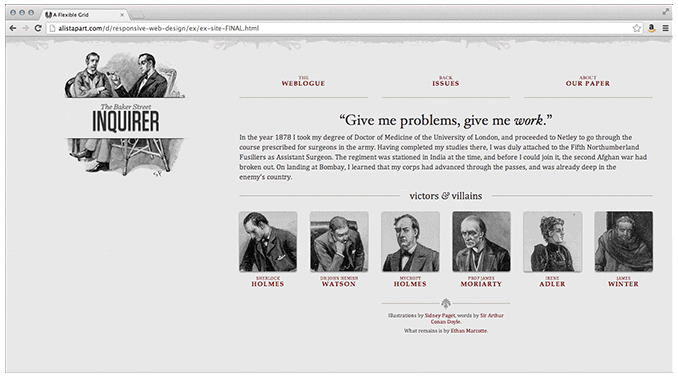 Responsive website design has shaped modern website development and is the perfect solution for maintaining one website that looks and works great on any device or screen size. Any legitimate website CMS offered today has responsive templates/themes or the ability to create your own custom responsive design, making it easier than ever to have a responsive website that meets Google's mobile-friendly criteria.
HubSpot's CMS, which they call their Content Optimization System (COS), is fully responsive out-of-the-box and is what we've built our website and blog on here at Weidert Group. It even offers the ability to automatically display alternate page content for users that visit your website from a mobile device versus a desktop computer, allowing you to really create an amazing mobile user experience that engages and converts more site visitors into leads.
For other CMS platforms that offer mobile-friendly, responsive design capabilities, check out this guide from the Google Developers website.
Conclusion:
2015 is your year to convince your boss, senior leadership or CFO that you must address your website to make it mobile-friendly. The longer you put off this investment you're only making your online presence less relevant and credible, and you're falling further behind your competition who has probably already made the upgrade.