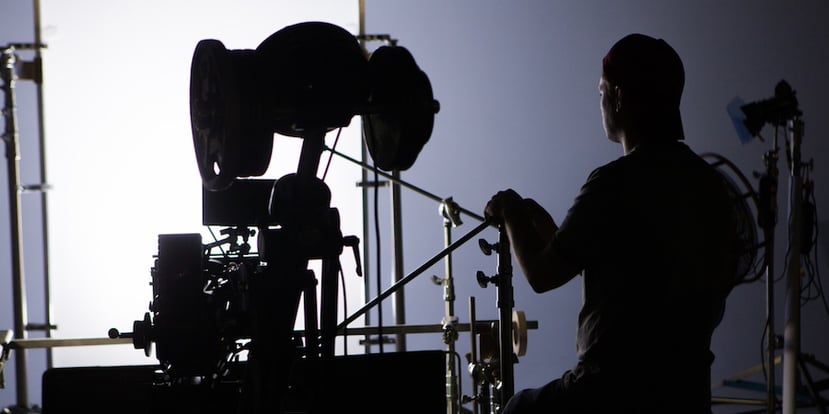 If you've been reading our blog lately, you've probably noticed our obsession with video. In this past year, we've hired our very own full-time video producer, started a weekly video series, and have helped clients start creating more of their own original video content. As 2018 approaches, we only see video playing an even bigger role in businesses' marketing plans. If you're looking to start making your own video content this year, you're probably wondering what you need to get started. Can you get everything done in-house? Should you hire an agency? Is it time to hire a full-time videographer of your own? Here's some advice:
First Determine the Scope of Your Video Projects
With today's camera and video tech being more advanced and affordable than ever, high-quality video is truly a possibility for everyone. The latest iPhone X, for example, is capable of 4K video recording at 60 fps, whereas Canon's 4K camera debuted at $15,000 in 2012. Likewise, social media platforms have also optimized their platforms for video, with webinar hosting/recording platforms improving their services as well. In short, everything has been working in favor of video content creators. That said, not everything is ready to be shot with an iPhone just yet.
Different video projects will require different equipment and other resources, including the knowledge and expertise to use that equipment, plan a shoot, write the script (the most important piece of a shoot!), and find the best shots. To help you figure out the scope of your video project needs—whether you can handle it in-house or need outside help—we broke down video projects into three basic tiers:
In-House Production (No Added Help)
There are a lot of things you can do with video these days that doesn't require a ton of fancy equipment, editing knowledge, or high-value production. Let's say you want to film a monthly recap video to include with your blog subscription email, or some personal thank you videos to send to customers. Videos like this can be filmed with a simple recording from a webcam and turn out great. Likewise, you can also host live video on social platforms like Facebook, Instagram, and Periscope using just the video camera on your phone. Video projects like these are great for adding that extra "oomph!" to your campaigns, and can typically be done in-house without any extra outside help.
Third-Party Production
If you plan on creating video content on a somewhat regular basis, and want something more than the simple, low-production videos mentioned above, now you've entered the territory where professional help and equipment will be required. We're talking videos with multiple camera angles, proper lighting, clean audio, slow-motion capture, multiple filming locations, a variety of b-roll footage, drone shots, professional editing & scripting, and all the little things that go into making a high-quality video. The question is: do you turn to a third-party videographer or do you make the move to hire a full-time videographer of your own?
If you don't plan on publishing video on a regular basis, and only have your sights set on a handful of different high-production-value video projects each year, you can use a third-party videographer or an agency to help with your video needs – and avoid the cost and commitment of adding another employee.
Full-Time Videographer
If you plan on creating high-quality video content on a regular basis (5 times a month or more), it's safe to say you're past the needs of a third party, and should consider adding a full-time videographer to your staff. This will help you create all that great video content you've been waiting to make, and should help provide a big boost to not just your website and social traffic, but more importantly your conversions and lead quality. This a big step to take from simply outsourcing a few of your higher-quality videos each year, but if you're ready to make the jump and have a heavy backlog of great video content ideas, it's a smart decision.
Overall, there's a lot you need to consider when determining what type of video projects you want to do next year, but once you have a plan, we hope this helps you to start get the ball rolling. Have more questions about using video in your marketing plans? Let's chat! Leave a comment below, or fill out a contact form and let us know what your video questions are. You can also download our free Content Creation Templates for helpful outlines on videos, blog posts, emails, case studies, and more.