MILESTONE: Before We Partner
Is your business a good fit for inbound marketing? Some of the questions we ask in order to determine whether or not we're a fit are about the size of your market, the price of your product, the length of your prospects' buying cycle, lifetime value of customers, your willingness to commit to the process, potential ROI, budget, long-term commitment and more. Once we determine that, in fact, inbound will help grow your business profitably, and on a scale that supports our involvement, we'll work on a comprehensive plan that's aligned specifically to your business goals. We don't do cookie-cutter solutions; every client's needs are different.


MILESTONE: Getting Started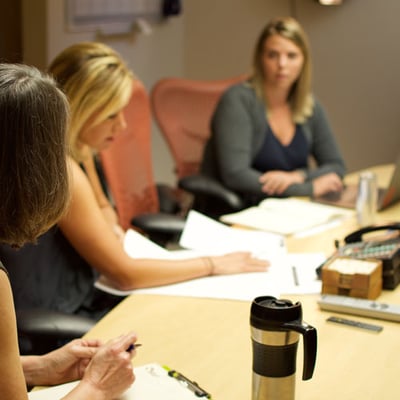 The relationship starts by putting together your team – a primary consultant (your day-to-day contact and manager of your program) along with an inbound marketing specialist, a dedicated web developer, a writer, a designer and others. This is your team, and each member is responsible for understanding your business, your program, and your goals. We then have a kick-off meeting to introduce you to the nuts and bolts of your process, and to our people.
The next step is to develop your Inbound Marketing Plan & Playbook. This asset contains all of our findings from a deep dive into your business (learning more about the nuances of your markets, your hurdles, your customers and prospects – your everything), as well as our detailed plans going forward, including how we'll execute social media, what types of content we'll create, what kinds of video you'll leverage, how often you'll blog, etc.
The foundational work also includes creating your first set of content – what we call a campaign. The campaign includes social media and emails to promote the content and get prospects to convert into leads on your website in order to access the content. Another integral part of this phase is making sure your website is "inbound ready." That means making sure you have a marketing automation platform in place (such as HubSpot), landing pages, email templates, and all the other components needed to make the program work.


EXECUTING YOUR PROGRAM
You can expect regular contact with your team and others (our president is always available to talk, as is anyone else in the agency), with these being the primary touch points: