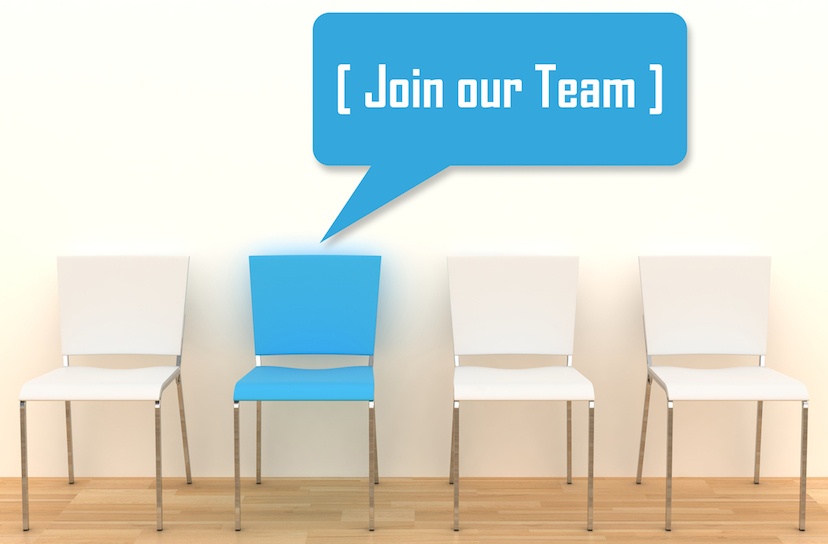 Record unemployment is hovering around 4% nationally, with some states dipping even lower. The tight labor market is arguably impacting manufacturing more than any other sector. An exodus of Baby Boomer workers is taking decades of experience and industry insights with them into retirement, and many younger generations aren't necessarily pursuing trades.
We've written before on how to recruit manufacturing talent with inbound marketing, but felt it was necessary to expound on what we consider to be one of the most effective tactics: video.
Let's first take a look at why video could be your most effective recruitment tool along with three types of video that every manufacturer — big and small — should leverage to get their messages across and attract ideal candidates.
Why Use Video as a Recruitment Tool?
Marketers are increasingly being challenged to help their HR department with recruitment efforts, and the use of video is growing by leaps and bounds. Younger generations are especially attune to visual engagement. Rather than just take our word for it, we've compiled some statistics to convince you that video needs to be an integral part of your recruiting strategy.
It's clear; whether researching a product or a position, people prefer video as a source of information. Now, let's take a look at three different kinds of video that can help you attract and, most importantly, land the best talent.
1. Recruitment Video
Your company has a story, and so do those who work for you. Let them tell it. One of the most effective ways to communicate that your business is a great place to work is through unscripted and authentic employee testimonials. I love what the worker in this Harley-Davidson recruitment video had to say:
"We definitely show the world that we have pride in our craftsmanship and that we are the benchmark — not necessarily watching everybody else and how they do it. There's gonna be a day when everyone looks at Harley-Davidson and says, 'That's how I wanna run my company.'"
Don't we all want to feel that way about our work? Not only does this video communicate the pride, passion and zeal that workers have in the work they do; it also emphasizes a strong culture. A lot of people who aren't familiar with modern manufacturing have a preconceived idea that a typical day involves standing at an assembly line putting together pieces and parts with no human interaction. Most manufacturing lines have evolved way past that model with new technology and initiatives, and they rely heavily on cross-collaboration and teamwork. Don't just tell them; show viewers what they can be a part of when they work for your company.
Additionally, highlight your facility and working environment, and talk about your attractive benefits and other perks. A video allows viewers to take a virtual tour of your organization, so make sure it's as inviting as if they stepped foot through your front door.
2. Product Video
I know, you're not trying to sell your gadget or gizmo; you're trying to sell your company as a whole. But truth is, people who are considering working on the line, for example, want to believe that what they're doing is making a difference just as much as someone who sits in the corner office.
Think your product is just too, well… boring to inspire passion? Think again. Take a lesson from this product video that shows you "The Life of a Bolt" — from design to production to testing and assembly.
I don't know about you, but that single bolt inspires me! I couldn't wait to see how that little bolt was going to be used. And in each stage of that bolt's journey, you could see the people who helped it get there — from the design engineer to the guy putting it on the warehouse shelf.
Illustrate your product's benefits and features and how it helps meet customers' needs. More so, tell its story. Demonstrate how your manufactured goods make a profound and far-reaching impact so that potential recruits can get excited about taking pride in the work they will get to do and fulfill that innate longing we all have to be a part of something bigger.
3. Video Pre-screening
One way recruiters are leveraging video is in the pre-screening process. Once you've attracted potential hires with your stellar recruitment and product videos, you'll want to make sure you choose the right person for the job. Pre-screening of candidates typically involves reviewing their applications and resumes and possible phone interviews.
A growing trend is to replace the phone interview with a video interview. Let's face it, you've likely been impressed by a candidate's qualifications and may have even had a promising phone conversation, only to schedule an in-person interview and realize within the first few minutes that he or she wasn't a fit for the job or your culture. A pre-screening video can help you make a better assessment early on in the process to save time for both you and the candidate.
As a recruiter, you can send a pre-recorded video with questions to a candidate. The potential recruit then responds with his or her own video. An advantage to this approach is that each applicant answers the same questions and can be evaluated on equal footing with others. The video can also be shared with other stakeholders so that a collective decision to bring a person in for an in-person interview is based on the same impressions and criteria.
Don't Go it Alone
The process of creating pre-screening videos can be done relatively easily in-house, but don't skimp on the production quality of your recruiting or product videos. It's critical to position your organization in the best light, and an unprofessional video could harm your brand and your chances of attracting ideal candidates.
If you'd like to explore the possibilities of how video can ramp up your recruiting efforts, reach out to us here at Weidert Group. We'd love to help. And for more recruiting tips, check out our free guide below.