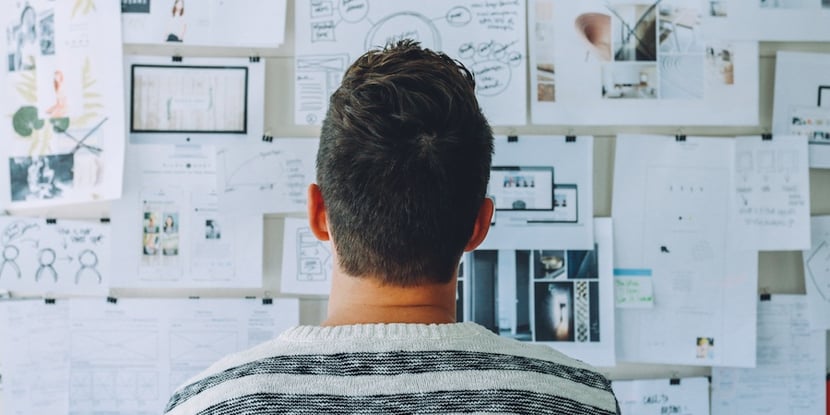 Full disclosure: I work for an inbound marketing agency, so perhaps you question my objectivity when it comes to determining whether inbound marketing is right for your business. Perhaps. But if you knew of my great fondness for the good old days of Pantone® color swatch books, glossy direct mailers, quirky radio commercials and the distinct "ink smell" from a freshly printed box of brochures, you may think otherwise.
I love old school marketing and, at times, it still has its place. There's a reason our mailboxes continue to be stuffed with unsolicited offers. It works for some. Not all. Truth be told, the same philosophy applies to inbound marketing.
There are a lot of articles out there touting the reasons why a company should go all-in with inbound marketing, but very few address reasons why it might not be a good fit.
To correct the imbalance, here are 5 objective signs why inbound marketing may not be the right solution for your business:
1. People Don't Research Your Product or Service
In general, if there's not much on the line to compel a customer to choose you over your competition, a full-scale inbound marketing strategy may not be necessary. Impulse buyers are typically not motivated to read blogs, download whitepapers or fill out a form to get information on many everyday products. When's the last time you did thorough research on pencils or toothpaste?
On the other hand, a company looking to invest in a piece of equipment that may cost tens of thousand of dollars will definitely want to do research and fully educate themselves prior to making a purchasing decision; someone's job may be on the line if they make the wrong move. This all plays into the buyer's journey—if you don't need to nurture leads in order for them to purchase what you have to offer, the benefits of inbound marketing may not be fully realized.
2. Leadership Isn't On Board
You and your entire marketing department have done your research and are completely convinced that an inbound strategy will work for your company. You fully understand the value of attracting, nurturing and generating qualified leads and converting them into more sales. You're ready to launch.
Not so fast. If your boss hasn't been along for the ride, there's still a lot of work ahead of you. It's crucial to get buy-in from senior leadership and involve them in key meetings from the start. It may take an inbound agency to do the convincing, but it must be done before moving forward. When the C-suite embraces inbound marketing and establishes expectations for others to participate in its implementation, it sets the stage for major transformation. An inbound strategy needs to be company-wide, not solely a marketing initiative.
3. Your Sales Team Isn't On Board
Some companies liken the relationship between sales and marketing to a sibling rivalry; they both have the same end goal, but disagree on how to get there. For some organizations, the feud escalates to the point where sales and marketing rarely communicate. This divide must be overcome before you can move forward with an inbound strategy. If sales doesn't understand its value, they'll likely be unwilling to engage and follow up with leads to close the deal.
Inbound marketing can produce sales-ready prospects, but those leads won't close themselves. That's why creating a sales and marketing service level agreement within your organization is essential.
4. You Can't Commit the People, Budget or Time
We live in a quick-win world, where people want instant results—lose 10 pounds in a week, reverse aging overnight, get your sandwich freaky fast. With all the advances in technology and automation, some believe that marketing results should be just as quick...with just as little effort.
Inbound marketing is not a quick fix; it's a long-term strategy. Anything that truly has staying power and impacts business for years to come will take hard work, commitment, teamwork and, yes, an investment. Pursuing an inbound strategy can't be viewed as a trial run.
A good inbound marketing agency will work with you and key internal stakeholders to understand your industry, help you determine your buyer personas, establish measurable goals, build a platform filled with rich content, and develop a strategy to attract, convert, qualify, nurture, analyze, close and delight your customers. That takes time and effort, as is true for most things worth doing.
5. You're Overrun With Prospects
There are some businesses that have such a reputation for quality and value that they can't keep up with the requests they already get through word-of-mouth...and they're completely content to maintain their existing business model.
Case in point: my mother's roof. In her area, there is a business that specializes in constructing and installing roofs. Their reputation for getting the job done well, quickly and cost-effectively is well known in her rural community. When my mother contacted them about a new roof, she was put on a waiting list because their work is in such demand. It goes to prove that a good reputation and customer loyalty is still regarded as one of the most valuable marketing tools you can't buy.
Simply put, if you're lucky enough to have more customers than you truly know what to do with—and you have no desire to expand to accommodate more—you may not be a good fit for inbound marketing.
If, however, you've determined that inbound marketing may help take your business to the next level, feel free to contact us for a free consultation. Meanwhile, learn more about how inbound marketing can transform your business into a sales lead machine. Click the button below to download our free eBook!