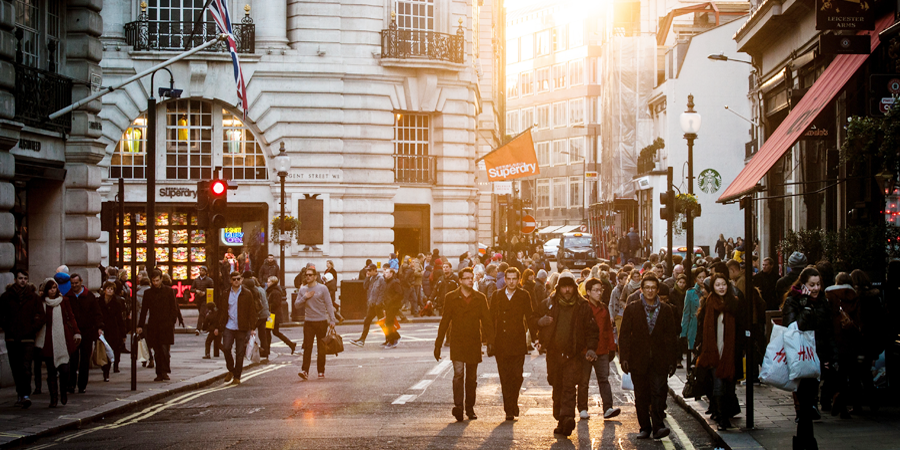 If you work in business development for a B2B professional services firm, chances are that you're used to selling the value of your company's advice. After all, that's what most service companies are built on—advice your consultants provide to clients, advice that helps client companies operate with optimal efficiency, advice that avoids costly mistakes, builds facilities for the future, attracts and retains the best talent, etc. You might work for an architectural or engineering firm, or maybe an HR or compensation consultancy, or a third party logistics provider.
Whatever services you're selling, the best professional service firms have great advice to give because they are highly specialized in terms of the clients they service and the tools they offer. They've learned that specialization leads to quality assurance, helps them to differentiate, produce higher margins, and makes it easier for them to convince prospects of their high degree of expertise.
Now think about what your business development funnel looks like—especially your most valuable sources for new business leads. For perspective, we're going to take a short trip using our "Way-back Machine." In 2007, professional services consultancy Wellesley Hills conducted a study (What Lead Generation Tactics Work) aimed to identify the top tactics for generating business leads. At that point, they revealed that traditional methods still dominated the top 5, leading with referrals, cold calling, and attending events. You can't really blame the respondents; inbound marketing was still a brand new concept, and very few marketing professionals knew much about harnessing the power of search to grow online attraction.
But in the world of business development, 2007 is ancient history. The great recession accelerated already-fast-moving trends in evolving buyer-driven behaviors, and technology has facilitated turning the evolution into a revolution. Today the marketplace warning should be "Seller beware," because the buyer is in charge.
If you were asked tomorrow to detail where your leads are going to be coming from in 2015, would your answer sound eerily like that 2007 study? If that's the case, that means you're likely missing out on the +70% of B2B buyers of professional services who today are relying on Google search to conduct due diligence and create their short list of potential service providers, and who are exponentially more likely to obtain professional referrals through social media than through an old school call or letter.
So what should you be thinking about to be well-positioned for lead attraction in 2015?
Know your points of difference. Understand why your best clients chose you, continue to work with you, and why they're willing to make a public testimony for the value you bring them. Look for ways to create quantifiable evidence that reinforces client attitudes.
Commit to target personas. Get serious about identifying who your best prospects are, how they think, and what matters most to them. Use the knowledge of their critical motivations to fully flesh out the target personas that you will be working to attract. Think about who in the vertical markets will be key influencers, and the decision makers they'll influence, right down to the titles and their respective responsibilities. A deep knowledge of these people will set you up to develop your content strategy.
Content strategy. Knowledge of the key questions and pain points of target personas is the best foundation for a meaningful content strategy. Take your persona-based foundation and look for logical intersections and opportunities to illustrate with the services of which you want clients to be more aware. Also, be constantly on the lookout to demonstrate your point of difference through examples and testimonials rather than your own declarations.
Branding thought leaders. Use content publishing and promotion to spotlight the practice and specialization leaders in your firm, establishing them as knowledge brands that are additive to your firms reputation.
Referrals 2.0. Make it easy for clients, peers, friends of your firm to make referrals via social media and online content sharing. Give them plenty of simple opportunities to like, share, post, comment, and otherwise toot your horn to the online word, which will benefit you much further than the referrals generated, since Google will be watching along with prospects.
Technology. Use technology to make the execution of a sustainable content publication strategy a commitment your firm can keep, because there's nothing worse for a professional service provider than publicly demonstrating a new strategic intent and then abandoning it due to lack of resources or insufficient planning.
While the buyer is driving the buying process, there's never been a better time for professional service sellers to get progressive about understanding buyer behaviors. Focus on analyzing what your buyers are doing to build an approach that makes your company difficult (if not impossible) to ignore.
Topics: Marketing Automation

Written by
Greg Linnemanstons
With 18+ years in senior management roles at Fortune 500® and medium-sized companies, he has deep marketing and sales experience with CPGs and manufacturing. Greg leads strategic initiatives with clients and is involved in developing client inbound marketing plans. Greg holds an M.B.A. from Northwestern's Kellogg School of Management and a B.A. in Economics from Lawrence University.