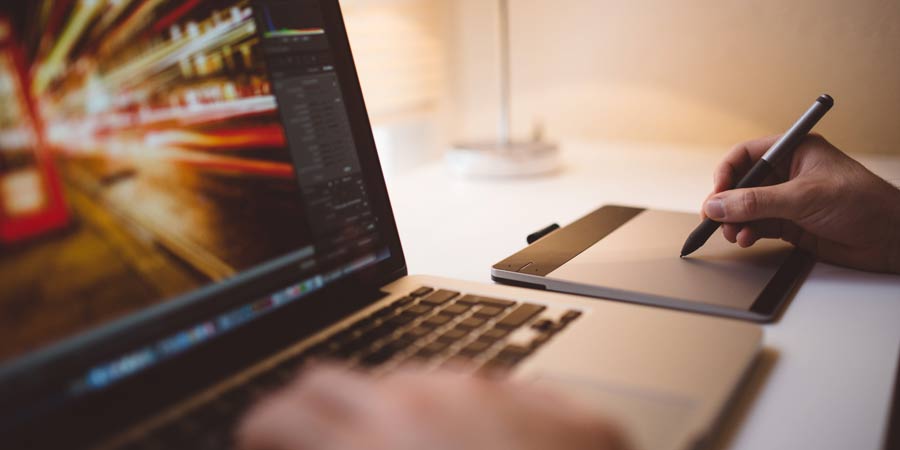 Is your B2B content truly primed to generate leads? If you're like a lot of B2B marketers, the answer is "not as well as it should be."
Yes, it can happen to the best of us. You're dealing with urgent matters and putting out fires that cause you to lose focus on the broader picture of what your marketing content needs to be doing. Or you're finding yourself so caught up in in the day-to-day B2B grind that you forget about the ways you should be optimizing your content to improve conversion opportunities.
Well, it's time to snap out of it! Optimizing your opportunities to convert is far too important, especially considering that 63% of companies say generating traffic and leads is their #1 challenge to begin with.
Whether it's a blog post, a landing page for your latest eBook, a new product page on your website or a news release, here is a list of 7 things you really should be doing to help increase the possibility of converting leads.
1. Content Quality
I heard someone say, "Well, of course my content is quality." Is it really?
If it's customer-relevant, meaning it speaks to the needs and issues of your target personas, awesome. You're certainly on your way to being a reliable information source that will bring visitors back to your site for more.
But if that recent blog post was quickly thrown together just to meet a deadline, the landing page was written 15 minutes before it went live, or a non-writer wrote either one, you may want to have a second look and ask these questions:
Does the text address a key customer problem or are you just listing and promoting the product's features and benefits?

Does the content really demonstrate value and that you're an expert people can trust, or is it just "fluffy?"

Sounds obvious, but does it have a good flow, are there spelling errors and is it grammatically correct?
Search engines liken high-quality content with a high-quality website, so make sure your content has enough meat to it.
2. Compelling Headlines and Subheads
We live in an era where reading is being replaced by skimming and short attention spans. That means catching someone's attention quickly (5–10 seconds) to convince him or her to read more. Any longer than that and people may bail and take your lead conversion opportunities with them. That means your headlines and subheads have to be compelling, clearly stated and relevant. Tell people what they'll find on the page and what they'll get by reading further, and include targeted keywords to increase the relevance to potential leads. Also, ensure the headline fits with the content. Few things tick people off more than clickbait.
3. A Thesis Statement
As noted above, you have a limited amount of time to catch (and keep) a reader's attention, so your content needs to include a thesis statement. I know, I know. When you hear "thesis statement," torturous hours of English class come to mind, but a thesis is essential to organizing your content in a way so readers quickly know it's relevant.
Keep your thesis as simple as possible and very clear. After all, if you don't know the points you want to make, you're going to end up rambling about all the services you can provide, and all the options the product has, and all the payment options available, and all the industries your equipment can be used in, and all the…you get the idea. Don't lose your conversion opportunity.
4. Meta Descriptions
If you're forgetting, or half-heartedly drafting meta descriptions for your pages, you're potentially missing traffic that could bring lead conversions and customers. Meta descriptions are brief lines of text (1–2 sentences) that describe the page to someone who is searching. Its goal is to convince the searcher to click through to your site. So, make sure you're writing these descriptions — you have roughly 320 characters to play with, up from a previous max of 160 — using active, call-to-action language that tells the person who's searching what he or she will receive. Work in keywords to increase relevance, but don't include keywords just to stuff them in.
5. Keywords
You've probably heard it before: write your content for people first, then for search engines. Yes, including keywords and phrases in your content that potential customers are searching for is definitely important for getting your content found. Where possible, work them into headlines, subheads, page URLs, meta descriptions, and body copy. But don't overuse them. Keep your copy natural — rather than forcing in keywords — if you want to increase the likelihood of visitors engaging with your content and converting.
6. Social Sharing Links
Including social sharing links on your content pages makes it much easier for readers to help expand their reach. If what you've written in your blog or eBook addresses relevant customer questions and issues, then readers will be more naturally inclined to pass it along. While this won't necessarily increase conversions dramatically at the outset, every little bit helps. And, as your company's social following and reputation for providing solid content grows, conversions will begin to increase, too.
7. Calls to Action
If you're going to convert someone with your content, it must contain some sort of call to action (CTA) — just make sure that CTA matches the content. For example, if you've posted a blog about "How to Deal with Confined Spaces when Upgrading Pump Systems," then make your CTA something like "Download our Project Planning Spreadsheet," not "Get Our eBook about Steam Grinders."
Another important aspect of effective CTAs is designing the forms so they're easy to complete. That means balancing the customer's effort to complete the form with your need for information. You want them to convert into a lead, so don't make them scroll through a drop down menu of 25 options or tell you the eye color of their first-born. There are other form tips to consider, too, like where it's placed on the page and whether the amount of information you're asking for matches the value of the content you're providing. Keep it simple: first name, last name, email and possibly a couple relevant fields that help you better qualify the lead.
With all the day-to-day responsibilities you have as a marketer, it's easy to lose focus on the essential elements needed for content to convert leads. But do so at your own peril.