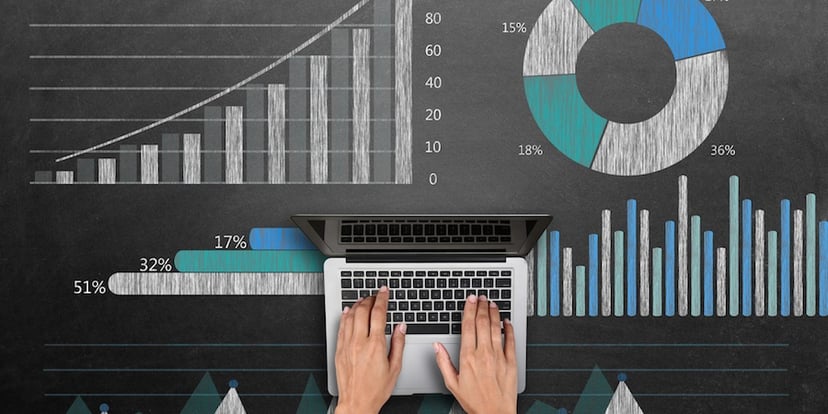 This is a question that is constantly contemplated, and the answer is constantly evolving. All kinds of activity and traffic are moving through your website, but how do you determine what is working and what isn't? The main point of marketing efforts, in general, is to positively impact the quality and quantity of leads. A good marketer needs to be able to accurately determine which avenues are attracting and converting most effectively.
It's also important to assign value to your metrics in terms of how the campaign is impacting the end goal—sales. Being able to monetize your results will make metrics more meaningful and quantifiable to CEOs and executive level staff. Certain metrics may need to be monitored for an extended time period to best illustrate behavior trends and determine the true value of a campaign. The attribution of a lead that can be traced back to a campaign provides the most insightful information and helps determine if your tactics are effective and should be considered in the future.
Success of Campaigns
The purpose of inbound marketing is to draw leads into your site with relatable, relevant and helpful content, and then convert those visitors into leads. Your online efforts could and should include things like email, social media and paid search. To measure the success of your efforts, start by looking at the number of leads coming from these specific marketing activities and analyze how many leads were generated from each campaign. Specifically look at the measure of engagement related to this activity. For example with paid social, start with the click-through rate which indicates the size of the target audience reached. Then find out how many site visits occurred as a result of the social advertising efforts. Continue to measure which of those visits resulted in sales opportunities a few weeks or months out (depending on the length of your buyer's journey and sales cycle).
Another way to determine campaign success is to create a landing page that can only be accessed from a specific channel, meaning that the URL is exclusively used for that campaign. That way you can determine how many leads came from each campaign and also what the cost per lead is (ad spend/ lead = cost per lead). Further involve your sales team to help determine if the leads are of value.
Shifting from Vanity Metrics
Many get into the routine of reporting numbers and specific metrics that seem like they are illustrating success. However, those metrics could be indicating false positives and may prove to not be actionable. These are defined as vanity metrics and aren't contributing to the overall goal. They can inflate or alter how successful a campaign was.
Let's look specifically at an email marketing campaign. Just because an email was shared or opened does not mean that it contributed to the overall goal of lead conversions. Think about what metrics measure meaningful engagement, and determine if the right kind of leads are willingly interacting with your content. In this instance those metrics would be click through rate, amount of conversions, cost per lead and lead quality.
Looking at leads that are coming from specific activities (email, social, paid search, etc.), isolating how many leads were generated, along with what signifies engagement for that activity, will help determine what metrics can best show progress and gauge overall campaign performance.
What About General Web Traffic?
You can get caught up on stagnant website traffic numbers and think that your site or content is not performing. There is more to website success than just growing traffic numbers. It boils down to what that traffic is doing and how they are interacting with your website. Heatmap tools like HotJar can help you improve your user experience and allow you to see where drop off is happening. It can also provide insights on other behavior, such as visitors who try clicking on a button or graphic that is currently not clickable. Simple adjustments can make a huge impact. Monitoring page bounce rates and call-to-action (CTA) click-through rates are good activity-based metrics that can reveal obvious areas of improvement.
It's easy to get overwhelmed by all the data points. When it comes down to it, what matters most is that you are able to trace engagement to lead quality for each marketing effort. Think about the journey that your prospect is taking and determine what you would deem the overall goal of that activity. When you are able, it can be helpful to assign a dollar value to the leads generated to determine if a similar campaign is worth repeating. Keep analyzing and pivoting your efforts to connect in the best way possible with your audience.