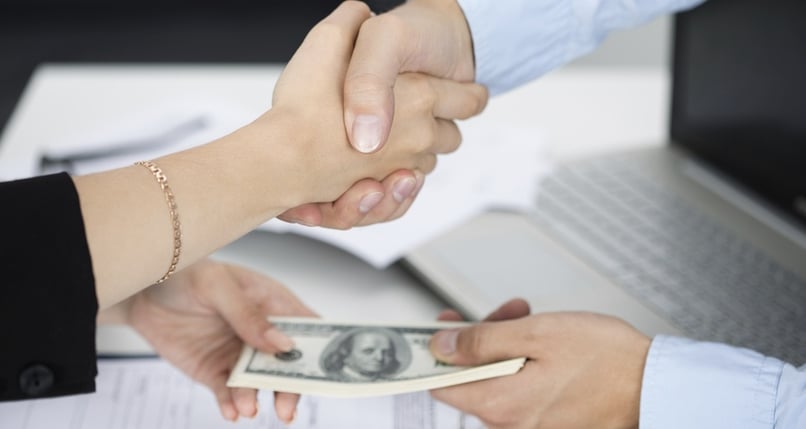 Don't look now, but 2016 is in the home stretch. For businesses, this means that Q4 is right around the corner, and it's time to start planning ahead for 2017 (if you haven't already).
Looking ahead at your marketing budget for next year, you'll likely have some big question marks about to how to allocate your spending. Not only do you have to find the right blend of traditional and inbound marketing tactics, but you also have to decide which techniques are most effective for your audience. For example, do you continue to focus your ad spend on print ads in industry trade publications, or do you focus your ad spend on LinkedIn and other social networks? Likewise, does it make sense for your company to start blogging, and if so, how much should you spend on that?
The Era of Content Marketing
Unless you've been living under a rock for the past few years, it's been hard to ignore the importance of online marketing tactics for today's businesses—especially when it comes to creating high-quality, original content. With so many buyers starting their purchase research using Google these days, businesses need high-quality content that gives searchers what they're looking for and draws visitors to their website. From there, good content will convince a reader to stay on the site and even buy or download something, which is exactly why 72% of B2B marketers say creating engaging content is their top priority. That's not the only telling statistic, however, here are a few more revealing facts about the importance of content creation today:
88% of B2B organizations use content marketing—up from 86% in 2015
76% of B2B marketers increased the amount of content they created in 2016 compared to 2015. Likewise, marketers who weren't effective in 2015 produced even more (81%).
On average, B2B marketers allocate 28% of their total marketing budget to content marketing. The most effective and experienced B2B content marketers allocate roughly 45%.
51% of B2B marketers increased their content marketing budget for 2016 (57% for those that were least effective in 2015).
Of the Top 5 challenges for B2B marketers, producing engaging content, producing content consistently, producing a variety of content, and lack of budget are top concerns
73% of organizations have someone in place to oversee their content strategy (86% for highly effective organizations).
64% of B2B marketers outsource writing
See what I mean? Pay attention to these takeaways:
The vast majority of B2Bs are creating content these days, making it harder for those who haven't to be seen into the future.
Not only are most companies simply creating content today, they're spending more and creating more as competition for high-quality content heats up. Companies that didn't devote enough resources to content creation in 2015 have devoted even more this year, which really speaks to the effectiveness of having good, engaging content on a regular basis.
The most experienced content marketers are allocating nearly half of their marketing budget towards content marketing these days, and 73% have someone in charge of overseeing their content marketing. This shows just how serious today's companies are about their content creation duties, and might be an eye-opening reality of where you're at versus your competitors.
Even when companies are pressed for time or good writers, nearly two-thirds will outsource some of their writing responsibilities in order to keep up with their publishing schedule and demand. If you're truly serious about creating content, don't be afraid to rely on a third-party source for help (there's a good a chance your competitors are doing it too).
Setting Your Content Creation Budget for 2017
Whether you're just getting started with content marketing, or you're looking to get the most out of next year's efforts, most companies agree that focusing on original content is the best way to get noticed online and earn more visits, leads, and customers. How much you need to create and spend to reach your traffic and lead goals will differ greatly from company to company, but the process for determining how much is relatively the same.
To help you plan your content creation for 2017, here are 3 things you need to consider when setting your budget:
1. What Are Your Goals for Next Year?
A good place to start when trying to figure out your budget for next year is asking yourself what you want to accomplish, and figuring out what exactly it will take to reach those goals. I won't spend a lot of time explaining the full budgeting process (you can find it in detail here), but let's say you want to see a 25% increase in sales revenue.
First, put a dollar value on that amount, and then look at your company's recent data for the average amount of revenue generated by each new customer.
Once you have that, determine how many new customers it will take to reach your goal, and use your lead closing rate to determine how many new leads it should take in order to get that many new customers.
After a few more calculations (e.g., leads per blog, visitor-to-lead conversion rate, etc.), you should be able to determine how many website visits you'll need, blog posts, form submissions, CTA clicks, etc., which you can use to gauge just how much content help you'll need.
2. What Are Your Biggest Challenges (And How Can You Overcome Them)?
While a lot of companies will say creating engaging content is their biggest challenge, companies with more experience creating content might have different issues, like tracking their content's ROI or sticking to a consistent publishing schedule. Whatever the case might be, look at your goals for next year and think about how can you address your biggest challenges so that you aren't impeded by anything trying to reach them.
For example, if your biggest problem is not having enough time to blog, but you're going to need approximately 24 more blogs and 4 more advanced content offers in order to hit your target for more leads and visits, how can you make that possible? Does it mean adding another content-focused marketer to the team, or do you just need some help from a freelancer?
Maybe you can find time for 24 more blogs by re-shifting your marketing strategies to free up more time for content creation. If you have organizational or tracking problems, research some software programs that can help and work them into the budget.
3. What Are the Industry Norms/Expectations?
While the majority of your budget will reflect your own company's goals and expectations for the year ahead, you should always take a step back and see what other companies in your industry are doing with their marketing dollars. For example, are there a lot of high-quality blogs competing for readers online?
If most companies in your industry have been online and creating custom content for quite some time, you'll likely need to come in with a higher budget than you would normally in order to have an impact. If your competitors have been a little slower to adopt, however, you can come in with a more conservative budget, and spend more time figuring out what works best instead of hammering out content. Given the high demand for content today, however, you're usually better off budgeting on the side of more content versus less.
Once you've taken into account your goals for next year, your capabilities & challenges, as well as the industry norms, you should have a pretty good idea of what kind of budget you'll need in order to meet your benchmarks and stay profitable. 2016 provided even more evidence that content marketing is a must for any company that wants to connect with modern buyers, and 2017 should be no different.