We all know the importance of finding and sharing remarkable online content to help feed our social profiles but it can often be a struggle to find this content on a consistent basis. Welcome to the world of content curation! Sure, if you follow the right collection of people on Twitter, for example, you'll find this can be a helpful content source. But, if you're looking to consistently be a source of content that others can't help but share, here's a collection of 6 must follow sources for your content curation needs.
1. Business2Community (B2C)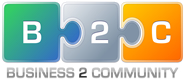 Our team here at Weidert Group is a great supporter of B2C and the community of writers they've assembled. We're honored to be a part of this growing community and find it to be one of the top sources for our personal and company content curation needs for a variety of marketing-related topics.
2. HubSpot's Inbound Internet Marketing Blog

It's only natural that we include HubSpot's blog on this list, being a customer and certified HubSpot partner agency, but we honetly follow their blog religously to continue to learn from the masters of Inbound Marketing. Most have caught on to the amount of valuable free content HubSpot gives away but if you've been missing out, now is the time to subscribe!
3. Inbound.org

A hidden gem in the Inbound Marketing world that's continuing to garner the attention it deserves is Inbound.org, which is a side project and partnership of Rand Fishkin from SEOmoz and Dharmesh Shah from HubSpot. Inbound.org offers very clear guidelines on only allowing users to submit the best content pieces they find, so when you visit you know it will be worth your time.
4. Social Media Today

For all things social media, from a collection of contributing writers with experience in the field, Social Media Today is where it's at. We also find this is a great source to get a pulse on what's trending in the world of social media.
5. Social Media Examiner

Social Media Examiner has been in the forefront for our team from beginning of the social media wave. They've proven to be a source for consistently helpful how tos, case studies, expert interviews, reviews and more.
6. The Content Marketeer

One of our newest findings, and new found friends, is The Content Marketeer. Content marketing has obviously become a driving force in the marketing world and they've set out to start chronicling the content marketing revolution, as far as the stories and people in the trenches of this field.
As the title states, this is only 6 of the top sources for content curation that our team has recognized. Hopefully a few of these are new to you and find a place in your content curation arsenal. We would love to hear some of your favorite sources for content, so please share!
Topics: Content Marketing, Social Media

Written by
Frank Isca
Frank was key to establishing Weidert Group as an inbound marketing leader when we first adopted this approach. He has a knack for using technology to amplify smart marketing strategies, and a deep knowledge of SEO and content promotion, exceptional project management skills, and a thorough understanding of HubSpot's marketing and sales products.