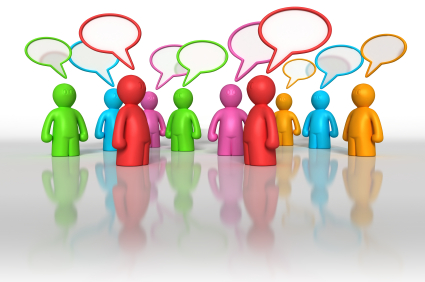 A few years ago, Larry Kim of WordStream conducted a social media poll comparing the popularity of two Massachusetts Senate candidates vying to fill Senator Ted Kennedy's spot; Scott Brown was the Republican candidate and Martha Coakley the Democrat.
Kim sought to understand the dynamics of the race based solely on Internet marketing and social media metrics – who had more traffic, who was mentioned more on the Internet, who had more engaged readers/viewers. In the end, the goal was to see if social media "popularity" could predict who would win the race.
Brown was expected to lose handily to Coakley, who had the Kennedy family endorsement. To Kim, however, the data he gathered suggested that, "…conventional pollsters and Washington insiders have it completely wrong – that it won't be a tight race, and that State Senator Scott Brown will win by a landslide."
Wisconsin is currently in the midst of a polarizing gubernatorial recall election, pitting the incumbent Republican Governor Scott Walker against Democratic challenger Tom Barrett, Mayor of Milwaukee. Shortly after Walker took office in January, 2011, he eliminated some of the collective bargaining power of public employee unions in the state; a petition signed by 1 million residents allowed for a recall election to be held. The election will be June 5.
Walker vs. Barrett – Who's Winning The Internet War?
Weidert Group decided to see how these two candidates compare using the same methodology Larry Kim used for the Brown/Coakley race, looking at candidates' activity and engagement on the 3 major social media venues: Facebook, Twitter and YouTube, as well as ratings from Alexa, an Internet ranking tool, and the number of inbound links each candidate's site has.
Here's how Walker and Barrett stack up today in terms of social media "popularity":
| | | | | | |
| --- | --- | --- | --- | --- | --- |
| | Facebook Likes | Twitter Followers | YouTube Views / Subscriptions | Alexa Rank | Inbound Links |
| Walker | 82,480 | 37,250 | 753,583 / 840 | 115,736 | 414 |
| Barrett | 24,432 | 4,695 | 240,237 / 120 | Not ranked | 4 |
Facebook: Walker has a 3.5:1 margin over Barrett
Twitter: Walker has an almost 10:1 margin over Barrett
YouTube: Walker has a 3:1 margin in views and a 7:1 margin in subcribers
Alexa: To date, Alexa doesn't even pick up Barrett because Alexa doesn't display sites that rank under the 100,000 mark
Inbound Links: Credible inbound links from other sites to yours are a great way to increase traffic. Walker has 10 times the links Barrett does, no doubt because he's an incumbent who's been on the job for some time. Barrett will certainly get more links as people write more about him now that he's won the primary.
The candidates' widely divergent numbers are due in large part to the fact that until Tuesday, Barrett was only a candidate in the primary; we expect these numbers to become much closer in the coming weeks. Barrett will need to establish an active presence on all these networks in order to catch up to Walker, who will undoubtedly see his own numbers increase as the election gets closer.
We will update these statistics weekly until the election.
Is Social Media Activity An Accurate Predictor?
As Kim points out in his post, social media polling data could simply mean that one candidate's supporters are just more enthusiastic about their candidate or his policies. Some additional thoughts to consider when relying on social media metrics as a predictor:
Social media usage demographics varies fromplatform to platform, and all are different than the demographics of likely voters.
The dynamics of the contest can sharply influence the passions of social media users so their online participation can overstate the actual impact at the poll.
It's not always the case that people visit a site because they approve of or like a candidate – they may be going there for quite the opposite reason, especially with YouTube.
It will be very interesting to see how the numbers in the chart above change in the coming weeks and, most importantly, to see if the theory that social media activity can predict the winner is true. It certainly did for Obama in 2008, and for Senator Scott Brown of Massachusetts.
Topics: Search Engine Optimization, Inbound Marketing, Social Engagement

Written by
Meg Hoppe
Meg provides creative vision to all client projects and serves as the agency's chief content writer. She has extensive experience writing for a variety of industries, including manufacturing, financial services, and healthcare. Meg started in advertising and has become a thought leader in digital content creation and inbound marketing.