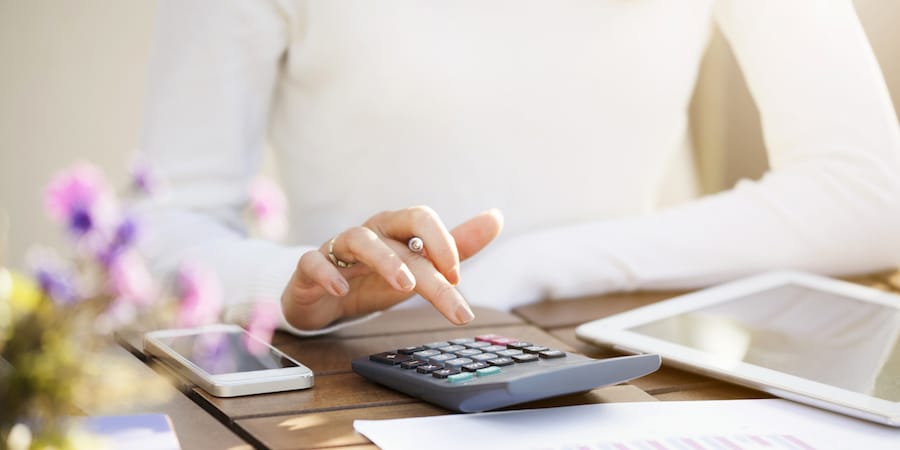 How much does an inbound program cost? As is often the case, the short answer is, "It depends." There are several variables that play a major factor, which lead to even more questions. How much foundational work has been completed? How well is your existing website working for you? Are you starting from scratch or do you already have a lot of content that can be repurposed? How proficient are you with blogging, social media and marketing automation software? How much time can you commit? These are all questions you'll need to answer before you can determine the level of support and resources — both human and monetary — you'll need for a successful inbound program.
To begin, let's first take a look at the elements you'll need in place to see success. From there, you'll have a better idea of where you stand now, where you need to go on your inbound journey and what kind of investment you might need to make.
Evaluate What You Have and What You Need
Planning
Communications Strategy: Do you have a communications strategy in place that clearly defines what your target audience thinks, how they view you, and what challenges they face, and outlines your competitive advantage and key messages for each target?
Inbound Marketing Playbook: Never jump in without the playbook (or at least the basics of a playbook) — you're doomed to wander and potentially fail. Make sure your playbook includes identifying target personas, overall goals you have for your inbound program, competitor research, SEO evaluation, social media evaluation and strategy, content strategy, an editorial calendar, offers, how you'll nurture your prospects – and this is just to list a few things that should be included. In our experience, this is best accomplished with the help of an inbound marketing expert.
Roadmap: The quarterly or 90-day marketing roadmap is made up of several elements, such as key focus areas, resource allocation (percent of marketing budget or time to be used on each initiative), measurable goals, activities to help you reach those goals, and timing (when initiatives will be executed in the quarter). Learn more about how to create a roadmap.
Create
Advanced Content: Based on your available content and editorial calendar, closely scrutinize what content needs to be created to attract your best prospects and think about what form that content should take. The best content is very specific to your target personas and is presented in a way that is educational and helps them make the best purchase decisions. Examples include eBooks, tip sheets, infographics, case studies and other more valuable content that is gated and requires someone to fill out a form in order to get it.
Simple Content: Blog posts, emails, and social media posts are all highly consumable, simple content. Keeping simple content flowing consistently is the fuel that drives your inbound marketing success.
Promote, Convert and Nurture
Get your content seen! Can you dedicate the time and resources internally to actively engage on social media, segment contact lists and communicate regularly with prospects based about what they've shown interest in and how they've interacted with your content?
Turn prospects into leads: Make those prospects stand up and say "Yes, please!" Offer your advanced content in exchange for their contact and qualifying information. Continually update your content and tweak your conversion forms to get the information that will help guide your leads down the sales funnel.
Tell your leads what they're ready to hear: Based on where they are in the sales funnel, your leads need different levels of nurturing. Marketing automation software, such as our partner HubSpot, can set up workflows that automatically email leads based on specific criteria (e.g., if a lead downloads eBook #1, send a follow-up email in three days to read a related blog post). Do they need more information? Are they ready for a demo? Are they in "buy" mode and need a personal call? Identifying your Marketing Qualified Leads (MQL) and Sales Qualified Leads (SQL) is crucial to effectively nurturing them and turning them into customers.
Monitor
Do you know what KPIs matter to your organization? Do you know which KPIs have the best correlation to customer conversion? Based on your KPIs, can you identify what's working effectively and where you need to change course? Adjustments need to be made regularly based on your prospect/lead behavior.
Optimize
SEO: Evaluate your current SEO activities. How do your activities stand up versus your competitors? Where can you improve your on-page and off-page activities to give you a boost on search engines? Remember, if you're not on the first page of search engine results for your high-value keywords, you're likely not going to be found.
Social Media: Are you applying the same SEO strategies to your social media profiles as you are to your website? Do your company pages follow all best practices for each platform? If not, they should!
Website: Is your current website ready for inbound? Take a critical look at your site — is every page optimized appropriately? Do you have a blog? Are there ways for your interested prospects to become leads by filling out a form to indicate they're interested in what you have to say? Is there valuable, fresh content added regularly to attract prospects and search crawlers? A thorough evaluation of your website is critical.
Yikes! That sounds like a lot to think about, and it is. But between your internal resources, your available dollars and the speed at which you're willing to move, you can determine what your inbound marketing budget should be each month.
Let's face it: if you need a complete website overhaul, haven't published a blog in two years and need an agency to basically handle most of your inbound marketing, you're going to need a lot more help (and budget) to get and keep things rolling. On the other hand, if you've already laid a foundation, regularly post content and have staff who can handle some of the workload, an agency can serve in a consultative role, manage your program, provide recommendations and work alongside you to boost your inbound efforts...and you'd expect to pay less.
A truly effective inbound program will be customized, not only to address your specific pain points and maximize your marketing efforts, but it will also be tailored to your industry. An agency that is successful in B2C marketing for retailers, for example, is not experienced with how to address the unique challenges that face B2B manufacturers or service providers. Make sure you seek out a partner that specializes in your vertical to receive the highest potential ROI.
And, isn't that what it's all about? You'd certainly be fine paying for an inbound program knowing your potential ROI could be multiple times your initial investment. One of our clients recently attributed a $2 million contract directly to the inbound marketing program we developed for them, and their inbound budget is a fraction of that amount. Those are the kinds of results that get us super excited!
Let's Get Started
To get a grasp on the type of budget you need to plan, first identify what you have and what is lacking. Then, decide if you're able to handle those needs internally or if you'll need the help of inbound experts.
Want a detailed overview of what an inbound program investment will look like? Check out our pricing page where we outline everything that is involved in the process and what a typical budget range for a program would be.