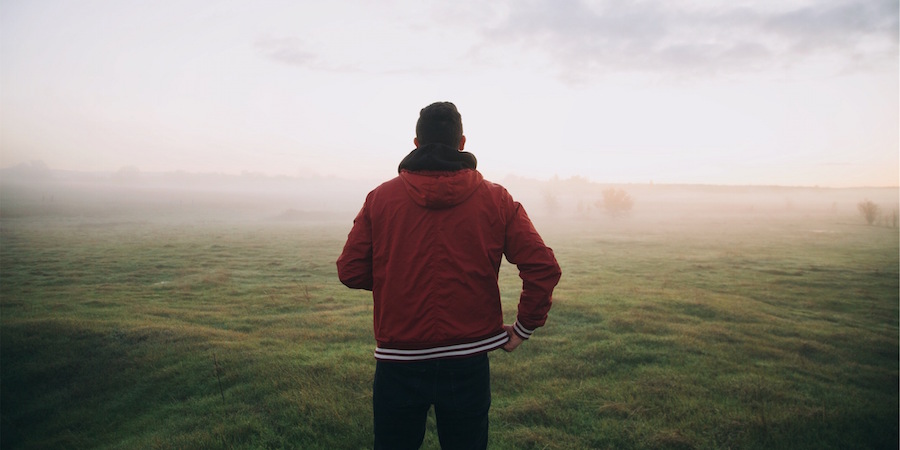 When you read about content marketing, you're bound to see references to the prospect persona (sometimes called the target persona), a tool for understanding your most attractive prospects. We've reviewed and worked with a number of templates over the years, but found that none uncovered deep insights into the prospect's personal motivations. So, we came up with our own template, and we're happy to share what's in it. The key to finding what motivates prospects to purchase certain products is in an exercise called Laddering, but first, let's discuss personas a little more.
Building a Persona Template
To develop an actionable prospect persona, you first must get internal consensus on who constitutes your best target. Here's a pretty basic example: one dentist's best target might be parents of young kids (lots of cavities and opportunities for profitable cavity-preventing procedures) and older people (teeth get old, too – they need work); another's might be middle-schoolers who need braces or people with initial stages of periodontal disease. It all depends on what that dentist is best at, where she can make money and who can afford her.
Apply that same logic to your situation. Once you've determined who it is you want to focus your sales and marketing efforts on, you need to get to know that target. It's not enough to understand basic demographics ("Women ages 35-50 in central Connecticut"); however, to effectively market your product to your best target, you need to understand them in greater detail. That's the driving force behind developing a persona template. Get to know your personas using the tools in our Content Creation Template & Worksheets. Download your free copy now!
Some marketers have fewer or more persona characteristics, but these are the most common:
Demographics: Age, title, role, education, background
Identifiers: Personality traits that define him or her
Interests: What this person likes to do outside work
Goals: What business benchmarks need to be reached
Challenges: What's keeping him or her from reaching those goals
Pain points: Related frustrations this person faces each day
Common objections: The target persona's primary values and what he or she perceives as a roadblock to purchasing
Buying process: How does he or she buy this product – referral? Word of mouth? RFP/RFQ?
Current state of mind: What he or she believes about this product type and/or our product specifically
Most persona templates fail to identify how the product enriches the target himself or herself. Some would argue that what a product (or service or, really, anything) does for someone's sense of self and how it fulfills or reinforces their self esteem is the very essence of what motivates humans to action.
Laddering: Revealing the Person Behind the Persona
To find how prospects are personally motivated, Weidert Group uses a process called laddering. Laddering helps us avoid focusing on a product feature and works toward understanding – and leveraging – how that feature and its benefits help the user feel better about himself or herself.
Here's an example of laddering we use often (with thanks to Bruce Bendinger, author of The Copy Workshop Workbook):
Feature first. Say you're a manufacturer of applesauce and you're trying to better understand what your product does for and means to buyers. First, look at the feature that differentiates your applesauce – yours is offered in wide-mouth jars. It's a feature you believe or know sets you apart from competitors.
What's the benefit? The next step is to understand what that wide-mouth jar can do for the buyer…its benefit. In this case, a wide-mouth jar makes it easy to get applesauce out of the jar.
Too much marketing and advertising is based on those two details alone – the main feature and its benefit to the target. But there's much more to a wide mouth jar than ease of applesauce extraction.
Personal benefit. The next rung on the ladder is to look at what that benefit does for the buyer – how it affects him or her personally. Back to the applesauce example, the ease of getting applesauce out of a jar saves your target time and allows her to provide her kids with better (and better-tasting) food.
Enriching esteem. At the top of the ladder is how the personal benefit makes her feel about herself. The ability to give her kids nutritious applesauce more often makes her feel that she's a good mother.
And this is how laddering looks on paper:
How does this motivation affect your marketing of the product? Based on this persona, you may still want to communicate about your product's price or great flavor or ages-old manufacturing method – anything you believe can and will influence the target to make a purchase. But now that you understand what makes her personally fulfilled, you'll need to show her how your product helps her to be (and be seen as) a good mother.
"I feel like a good mother" is the place you need to get with every one of your personas. Tapping into emotions that help your target self-actualize – become even more of the person they want to be – is the key to the most powerful connection you can make, and the most meaningful in terms of your value to them.
Before you reach out to prospects, learn as much as you can about them by considering some of their most relevant characteristics. Download our Content Creation Template & Worksheets to make it simple — just click the button below for your free copy!

Topics: Inbound Marketing

Written by
Meg Hoppe
Meg provides creative vision to all client projects and serves as the agency's chief content writer. She has extensive experience writing for a variety of industries, including manufacturing, financial services, and healthcare. Meg started in advertising and has become a thought leader in digital content creation and inbound marketing.