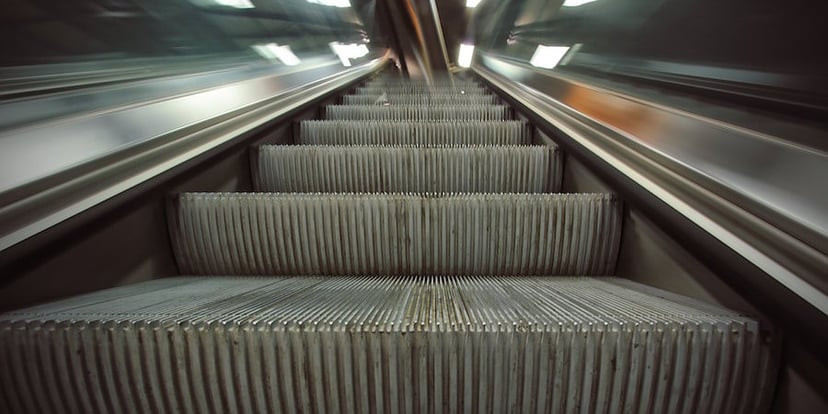 Marketing automation remains a hot topic in marketing, and with good reason. According to numbers compiled by Ve Interactive, it's estimated that this behemoth of the online world is currently used in marketing strategies by 49% of companies globally, with the percentage ticking up to 55% for B2Bs. It's no wonder, then, that marketing automation is growing at a compounded rate of 8.55% and on track to become a $5.5 billion dollar industry by 2019.
Impressive statistics, to be sure, but maybe we're getting ahead of ourselves. Since 2016 Google trends data reflect an all-time high in searches for "marketing automation," there's clearly a sustained interest in it, but maybe a little mystery, too. Let's take a step back and explore just what marketing automation is, and how it can benefit you.
Marketing Automation Defined
The concept of "marketing automation" isn't necessarily easy to boil down into a few sentences, but Techopedia offers a fairly concise definition:
Marketing automation is the use of software and Web-based services to execute, manage and automate marketing tasks and processes. It replaces manual and repetitive marketing processes (emails, social media, certain Website actions) with purpose-built software and applications geared toward performance.
The Three Categories of Marketing Automation
There are basically three categories of marketing automation:
Marketing intelligence refers to the use of tracking codes to monitor customers' online behaviors. Marketers can then analyze and identify patterns that they ultimately use to create behavior-based market segments. Amazon was the first large enterprise to do this well, and today most Amazon customers will admit that Amazon's knowledge of their past behaviors improves the site experience.
Business development is focused on moving potential customers from the top of the sales funnel (initial awareness) to the bottom of the funnel (ready to buy) by doing things like segmenting and nurturing based on interests expressed, scoring or qualifying leads based on fit and intent, and attempting to close based on a combination of behavioral and attitudinal measures. Automated business development relies on e-mail, social media, search engine optimization, and content marketing to make it work.
Workflow automation generally refers to internal processes like budgeting, the marketing calendar, digital asset management, and everything else that the largest enterprises need to run sizable, complex marketing organizations.
While the third category may be important to mega-brands like Procter & Gamble, General Mills and other giant marketers, the vast majority of businesses will derive the greatest business impact from tools and processes in the first two. Why? Marketing intelligence and business development are both accessible for smaller organizations and they focus on the top line, which is where most businesses need help today.
The Benefits of Using Marketing Automation
In a recent Hatchbuck poll, 74% of respondents cited "saving time" as marketing automation's biggest benefit, followed by "increased customer engagement" at 68%, and "timely communications" and "increased opportunities" tied at 58%. Couple that with 80% of businesses reporting that marketing automation increased the number and quality of leads, and marketing automation has easily earned its reputation as a transformative business tool.
Here is a quick sampling of the most powerful benefits businesses can expect from marketing automation deployment:
Increased qualified leads, at a lower cost per lead
Improved customer retention and relationships
Improved marketing alignment with sales
Demonstrated strength in marketing ROI
Some indirect benefits of marketing automation that we've witnessed with clients extend to the impact on their corporate culture and team attitudes. Sales professionals especially are finding out how much more rewarding it is to work with warm qualified leads as opposed to cold calling from low quality purchased lists. Also, they're getting less pushback on pricing because the leads are of higher quality.
For anyone interested in learning more about the vendor options available, your research should start with insights found in a recent study from G2|Crowd, a third party software reviewer that ranked HubSpot, Marketo, Pardot, Act-On, ActiveCampaign and Intercom among top performers.
If you're getting started with marketing automation, keep going, it's worth the effort. And if you haven't started yet…what are you waiting for?