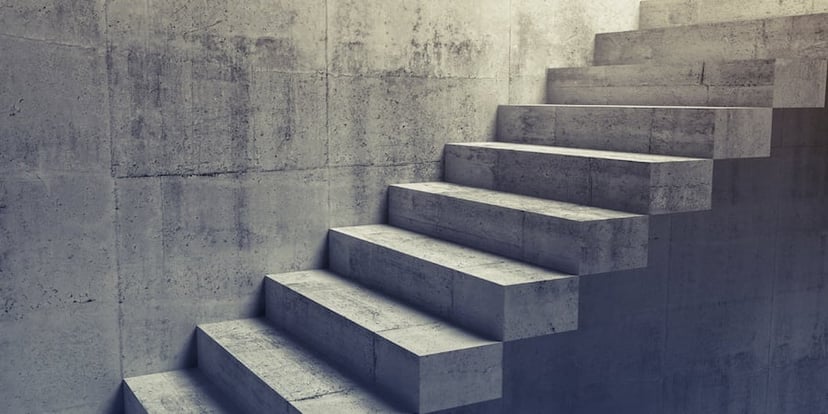 The #1 complaint among new inbound marketers is that they can't think of any blog ideas. After an initial spurt of energy blogging regularly, sooner or later the lowest hanging ideas run out, and you have to search for the deeper, less obvious questions that your customers are facing.
As a blog editor, topic ideation can be a real struggle, and if you're looking to motivate your team to help develop new topic areas, you really need a strong process.
For Weidert Group and our clients, that process is straightforward because of a model we use called the buyer's journey. In recognition that no buying process is cut and narrow—and customers come in with lots of different mindsets—we aim to model and elaborate on the questions their asking to help develop an overflow of content ideas.
Basic Buyer Journey Construction
Generally, buyer's journey mapping is constructed in three broad sections:
Awareness stage
Consideration stage
Decision stage
These stages aren't at all restrictive; they're really like gray fuzzy areas where certain questions are asked. When a prospect is in awareness, they're usually just looking to solve a problem. Their questions are broader, more oriented toward their problems than feasible solutions, and they typically have less definition to their struggles. By the time a prospect enters the decision stage, they have a more complete understanding of the kind of help they need, and they start to worry about price, quality, and trust.
When you categorize the various questions that prospects are asking into one of these three stages, then you can begin to identify aspects of each question that can be elaborated or expanded on.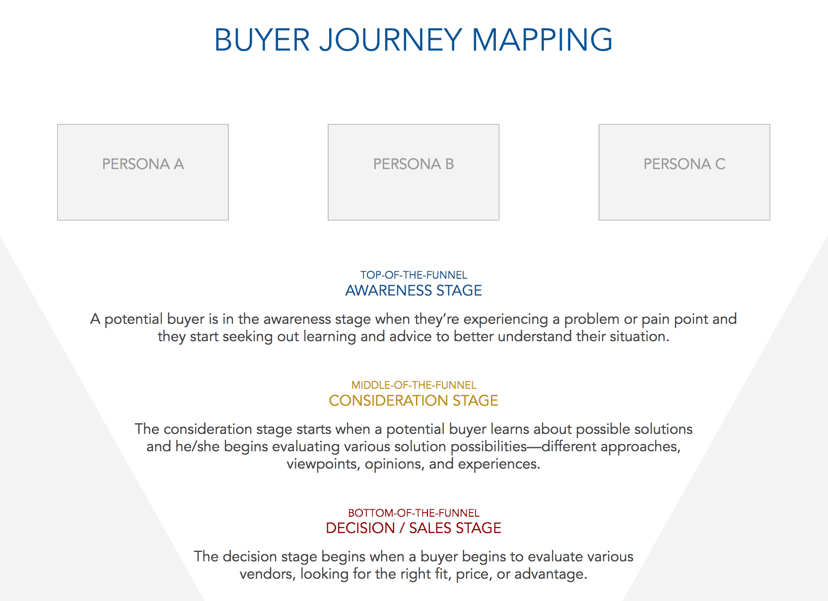 How the Buyer's Journey Relates to Editorial Calendar Building
When you build up a long list of the kinds of question buyer's are asking at different stages of their journey toward a purchase, the answers to those questions become instant fuel for your blogging calendar.
Answers to buyer questions can usually be provided in multiple ways through multiple lenses, so your editorial brainstorm approach can become much more of a guided process. For more information on how to think about buyer journey questions and brainstorm effectively, check out the guide below.