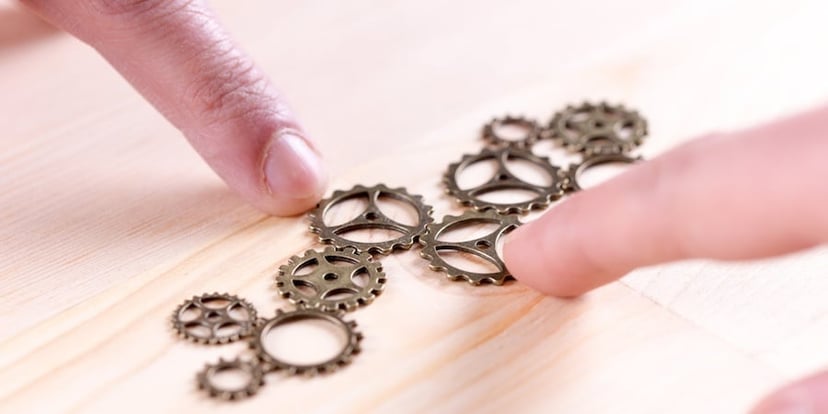 I think most people will agree on the importance of understanding the buyer's journey as a modern day marketer. We've covered topics such as best practices and how to map the buyer's journey in the Weidert Group Marketing and Sales blog, but aligning your sales team with these efforts is a topic that hasn't received the same amount of well-deserved attention.
While marketers study, plan and act with the buyer's journey at the very core of their efforts, sales teams need to continue those efforts as part of their sales process.
In this blog article, I'll cover some ideas to align Sales and Marketing in your buyer's journey.
Salespeople as Super Heroes
Being a salesperson is tough. These days, if the salesperson can't add value beyond the information the buyers can find on their own, there's no reason for them to engage with the salesperson. With information so readily available online, it sounds like you'll need super powers to even be part of your prospective customer's buyer's journey, right?
The good news is that a salesperson can still add value in a variety of ways. It's just different from the days when salepeople were the ones that held all the knowledge and information:
Salespeople can share case studies and offer a unique perspective.

They've seen how they've helped companies just like your prospects' organizations and they understand exactly how it was done. This knowledge is invaluable to a buyer that isn't convinced your product or service can help solve his problem.
Salespeople can share their company's best practices.

Sure, some of your best practices may be available on your site, but salespeople can take it one step further. Your best practices provide specificity and deeper relevance that takes the buyers way beyond what they can easily find on their own.
Salespeople can connect the dots.

Having so much information at your fingertips can get overwhelming for the buyer. Sometimes it's just nice to have a salesperson to connect the dots so the buyer doesn't have to.
All of these things give a salesperson their very own super powers!
Get in Sync!
To add value with their super powers, salespeople need to first understand context and where the customer is in their buyer's journey. Timing is everything. Yet today, according to salesforce.com, 82% of sellers are out of sync with the buyer!
82% of sellers are out of sync with the buyer!
When an inbound lead is passed to a salesperson, the salesperson needs to know where the buyer is in their journey of researching, considering possible options and making a decision.
How well does your Marketing team provide this context to your sales team? How is buyer journey information gathered and provided during lead handoff? Start the conversation and address these questions in a Marketing & Sales Service Level Agreement that outlines this process and protocols.
Get Organized!
At all stages of the buyer's journey, content contributes to sales. According to a study from Docurated (State of Sales Productivity 2015), 57% of Marketing and Sales professionals cited high quality content as a top driver of sales.
57% of Marketing and Sales professionals cited high quality content as a top driver of sales
While content stands out as a driver of sales, it's taking way too much time for most salespeople to share. The same study shows 31% of reps' time is spent searching for or creating content and only one-third of their day is actually spent selling!
31% of reps' time is spent searching for or creating content
In light of this statistic, it would behoove companies to spend time creating one centralized content library for easy rep access. If your content is scattered in multiple places without any thought to organization, consider this a top priority for Marketing and Sales alignment. Organize your content by persona (or industry) and align it with the buyer's journey phase.

Topics: Inbound Marketing, Inbound Sales

Written by
Nicole Mertes
As Weidert Group's lead salesperson and business development strategist, Nicole heads up the agency's new business strategy and provides sales consulting services to clients. Prior to her role at the agency, Nicole was an advertising manager at Gannett, one of the nation's largest media companies. With 10+ years of experience in advertising sales, she understands the complex relationship between marketing and sales within organizations.