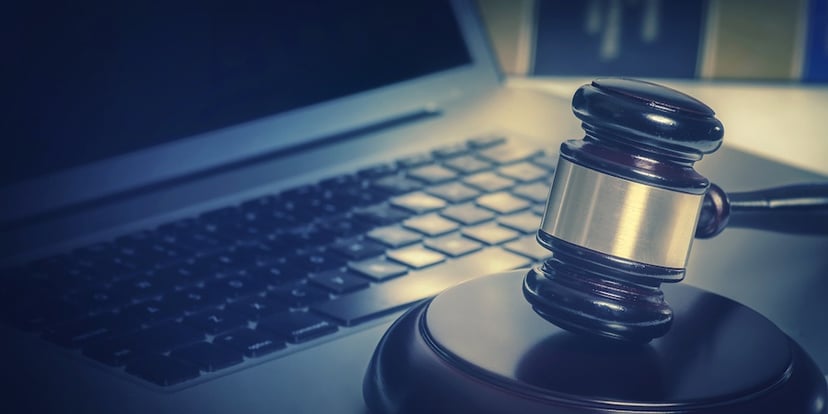 Picking a HubSpot partner agency to work with can be a difficult process. There are many great ones out there, and more and more are popping up all the time. How do you pick the right one for your company's needs?
Before meeting with an agency's team, one of the best ways to understand their capabilities, services, and priorities is to critically examine their website.
A website's design can tell you what an agency's strengths and weaknesses are, as well as what they think is important. Think of the website as an agency's showroom, complete with sections dedicated to their services and resources.
Is the website designed to help you, the potential customer? Does it focus on your industry? Is the "showroom" easy to navigate, or is it a labyrinth with hidden rooms and dead ends?
Here are just a few things to take into consideration when reviewing an agency's website design.
1. Does the agency promote their HubSpot Partner status?
One primary thing to look for in a HubSpot agency's website is how they promote their status as a certified HubSpot partner. A firm that fully supports and understands HubSpot's platform will promote their status including their level [silver, gold, platinum, or diamond]. HubSpot awards these levels based upon the number of clients an agency manages as well as the activity in those clients' accounts. If you are looking for an experienced agency that really understands the platform you are going to want to look for one that has a platinum or diamond status.
There are some HubSpot agencies that don't feature their partner status or don't even mention it anywhere on their site.
If an agency does not promote its status with HubSpot on their website, this should be a red flag.
2. Does the website guide you, or leave you asking "what next?"
A website should help a visitor find what they need. When you first see an agency's website, the first duty it needs to fulfill is telling you what the company can do for you.
For instance, our homepage starts with the headline "Discover a Smarter Approach to Business Growth" followed by the subhead "Weidert Group is a B2B inbound marketing agency helping companies attract and close qualified opportunities online" and two CTAs to guide you to help understand our services and company. This helps guide a first time visitor, directing them to parts of our website that explain our value.
Design like this tells you that an agency is focused.
If an agency's site does not direct you in one or two aligned directions, but instead throws everything at you at once it could mean that they are more of a jack-of-all-trades company that just happens to also be a partner. After all, how hard can it be to write some blog posts and make a couple of eBooks?
Take it from me and the many companies we work with, developing content for inbound is not a simple matter. It takes time, commitment, and talent. If you are not invested in the process you will not see the results that you want.
3. Is their website easy to navigate?
An agency's website should be easy to understand and navigate.
Is the menu easy to find and content laid out in a simple format, or do you need to navigate several layers of menus to find information?
Unique website layouts may be fun to build and pretty to look at, but if they do not serve the user it may be a result of the designers seeing 'if they could' instead of whether or not they should. Similarly, fancy websites tend to take longer to load and break on older browsers. This will drive away potential leads.
Take, for instance, Kuno Creative's website. Their menu is on the left side of the screen, not the top bar that most users are used to. It also takes a click to open the menu and then more clicks to dig down into other areas of their navigation.
There is a reason Kuno designed their navigation like this, it is designed so they do not need a separate menu for mobile. However, I don't think it is the best solution. It makes it more difficult for a desktop user to navigate. It tells me they are more interested in making their website easier to maintain rather than easier for their visitor or customer to navigate, which should be their primary goal.
If you are hiring an agency to help with your inbound website design, an agency with too fancy of a site may be more interested in creating a fun design instead of creating one that helps visitors understand your companies value.
4. Dude, do you even blog?
Because blogging and content creation is such an important part of inbound marketing, it is important that the agency you work with understands what it takes to create a consistent amount of content.
On their website you should see an easy to find blog with lots of regularly updated content. There is an argument to be made whether or not you should include dates on your blog posts. Some content is evergreen and will still be relevant five years from now. If you include a date, visitors may think that content is no longer applicable even when it is. However, if an agency does not include a date on a blog post, you have no idea if they are posting blogs regularly. I would say they are not.
Weidert Group publishes content every weekday, and we use everyone in our agency to create it. We understand the monumental effort it can be, but we also understand the giant benefit regular blog posting creates.
5. Copy! Copy everywhere!
An agency should understand good copy and layout. They should understand that you do not want to bombard your visitors with walls of text that nobody is going to read.
If an agency's website has a ton of copy on it, then they do not respect their visitors. It means they have not taken the time to refine that copy into the most important elements nor have they designed it to be easily digestible.
If they have not done that for their website, how are they going to treat your content?
6. Do they use pop-ups?
This is a real pet peeve of mine.
Long gone [thankfully] are the days of websites using window pop-ups to cover your screens in ads. However, now, we find ourselves in the era of embedded pop-ups. It is a constant battle with newspapers, blogs, and even agency sites trying to get you to sign up for something before you read their content.
It's one thing to have a chat box or poll display in a corner hoping your visitors will be kind enough to answer a question or two. It is totally different to completely take over a screen and keep your visitors hostage until they enter their email address or find the tiny close button or link.
Design using pop-ups tells me that an agency is more interested in getting as many leads as possible, whether they are qualified or not.
A real qualified lead will take the time to fill out your form for really valuable content or contact you for a consultation through the contact page.
Picking the proper HubSpot partner agency can be a tough decision. There are a lot of great ones out there. So take your time digesting their website design and information. Asking a few simple questions will help you determine the right fit for you.