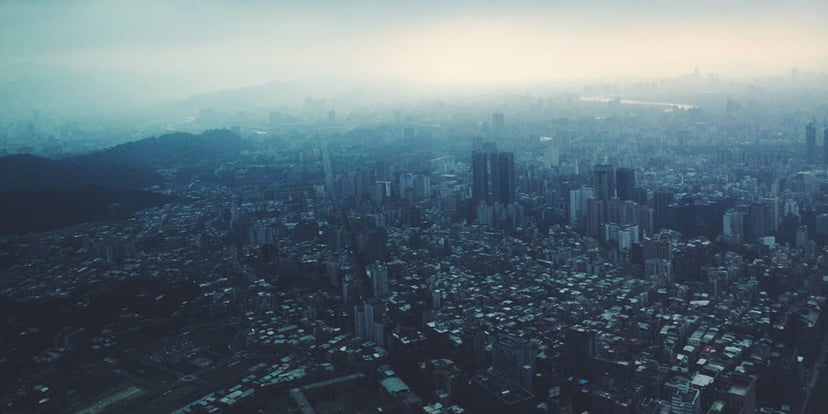 Marketers, you'd better sit down for this. According to Sirius Decisions, 60-70% of marketing content is never used by sales. Surprised? If this doesn't surprise you, maybe you're one of the few marketing teams that has great alignment with your sales department and a systematic, disciplined approach to creating and using great sales content. Or maybe you're part of a marketing team that sighs when reading this, realizing it hits close to home and wondering how to fix it.
The reality is that while most B2B companies produce content, they lack either a structured approach and/or productive collaboration with the sales team to create something meaningful and with purpose. In this blog article, I'll share some reasons why it's important for marketing to collaborate with sales to provide the high-quality content help that the sales teams need.
What is Sales Content?
Sales content could mean something different to different people, so let's start with the definition and break it down into two different types—internal and external. Internal content could be anything from training aids that help the sales team learn about their company, products, and sales process to tools used during the sales process. Examples include sales playbooks, positioning statements, questions to ask during the sales process, objection handling tip sheets, email templates, call scripts, training videos, proposal templates, etc. This type of content is used behind-the-scenes of the sales process.
External sales content is shared with buyers with the goal of progressing them more quickly towards a decision stage. This content is designed to make the sales process more effective and efficient for the salesperson and the buyer. For example, a salesperson may send a potential buyer that is considering several vendors a few case studies that illustrate the success they've had with similar clients. There are many types of sales content that could be beneficial during the sales process including eBooks, white papers, videos, webinars, case studies, research, presentations, assessments, calculators, links to other content, blog articles, etc.
Why Do You Need Sales Content?
If the content generated by your marketing team isn't being used by your sales team or there's simply a lack of it, it's probably time to add a sales content intitiative to your priority list. Here's 4 reasons why your sales team needs your content help:
1. Drive More Sales
Research from Richardson, a sales training and performance improvement company, shows that over half of sales managers do not believe content created by marketing motivates customers to buy, drives cross sell, or challenges the customer mindset. While marketing has the capabilities and expertise to produce great content and sales has the field knowledge and customer interaction to fuel marketing with great content ideas, it's common to find these two departments unaligned.
If that's the case for your organization, start by collaborating on great content. Learn the top content opportunities to help your sales team close more sales and tailor the content for each stage of the buying cycle and your sales process. By aligning with sales to create content with purpose, you'll start to see the benefits go beyond just sales using your content, they'll get you to your organizational goals much faster too.
2. Improve Sales Process Efficiency
Salespeople are human and like all other humans, there's only so much they can complete in one day. Creating great content that sales needs can save them time and gain efficiencies in the sales process. If your sales team adapts an assignment selling approach, for example, they can use sales content to assign "homework" to potential buyers as a qualifying tool before meeting with them.
Or, if your sales team shares content that is created to address key buyer questions or problems, the salesperson can used the time saved covering education on a topic and instead focus on thoughtful questions related to that content, truly challenging the buyer and enabling more productive, meaningful conversations that are better for the buyer and the salesperson.
3. Gain Trust & Credibility with Potential Buyers
Buyers don't trust sales people. It's a hurdle that salespeople need to overcome every day with potential buyers. Relevant and thought-provoking external content provided to buyers at the right time can help your sales team earn the respect and time of the buyer.
A great sales team will not only share great content, but will also follow-up with great questions that challenge the buyer to think differently and consider new ideas to solve their business problems. Demonstrating this type of thought leadership helps build trust and credibility in the eyes of the buyer.
4. Improve Attraction & Retention of Top Sales People
Want to attract and retain the best salespeople? Having the proper training and tools to help your salespeople can go a long way. Providing onboarding and on-going training content shows that you care and are invested in your sales team's success. When the topic of training comes up during sales interviews, you can assure your candidates that they'll be provided with the tools to be successful. And during annual performance reviews, you'll have the tools to help salespeople with continuous learning and success.
Is Your Sales Content Keeping Up with the Changing Buyer's Journey?
The B2B buyer's journey has changed and so to must your sales content. Today's buyer has grown accustomed to obtaining information digitally, spending the majority of the sales process researching online before ever talking to a salesperson. Your sales content plays a critical part in your success in this changing environment.
How well has your sales content kept up with today's buyer behaviors and the changing sales process?