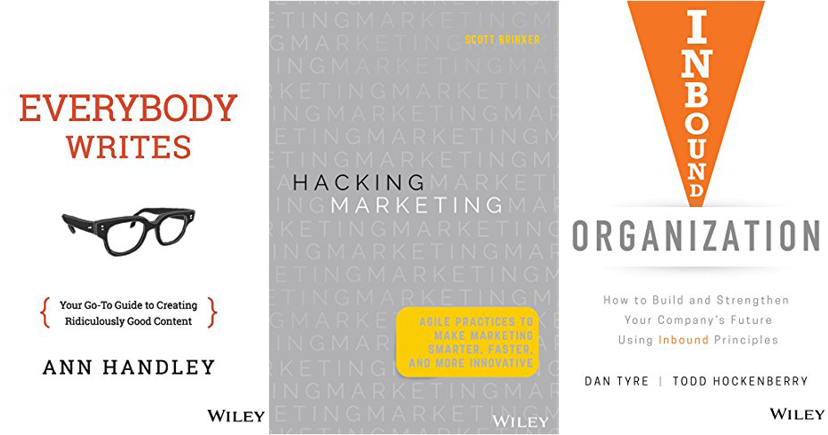 With the world of marketing changing at a rapid pace, it's hard to keep up with the latest in buyer behavior research and new technology.
Chances are, you've read books, subscribed to blogs and researched online to stay on top of the latest trends in the marketing industry. Maybe you've even started an inbound marketing program to generate leads for sales because you believe custom content is the future of the marketing industry. (Pssst... We believe it's critical, too.) You may not have all the answers, but you've been learning and probably know more than you think you do. You're on a roll.
Now, switch gears and think about your sales team. Are they aligned with your efforts? If not, it may be inhibiting your success. Here are five books — some new and some timeless reads — that can help get your sales team up to speed quickly so you can team together to bring your organization to new heights of success:
1.
HACKING Marketing
by Scott Brinkner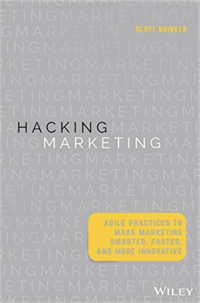 You're likely familiar with agile methodologies from various industries, but Scott Brinkner brings those tactics to the front lines of marketing in Hacking Marketing: Agile Practices to Make Marketing Smarter, Faster, and More Innovative. We rank this book as #1 because our own agency recently adopted agile marketing and has seen improved productivity and quality, better communication among team members, faster turnaround on projects and a host of other benefits (not to be forgotten... happier clients). As one reviewer stated, this book is "a terrific analysis of how today's digital marketing has evolved and the need for marketers to develop and maintain new skills. The application of agile tools and techniques to all aspects of marketing just makes so much sense." We agree.
According to Brinkner, "Marketing must move faster, adapt more quickly to market feedback, and manage an increasingly complex set of customer experience touch points."
Why is this book for sales people? The ability to adapt and work in one-week sprints rather than feeling the need to stick to a yearly marketing plan allows marketers to remain flexible and strategically partner with sales to target leads for faster sales cycles... with the data to back it up.
2.
PURPLE COW
by Seth Godin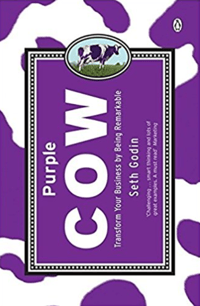 You're either a Purple Cow or you're not. You're either remarkable or invisible. Make your choice. This is the premise of Purple Cow, by renowned marketing expert, Seth Godin. This must-read book for any business professional (not just sales people) explores a new approach to marketing, product development and service that overshadows the traditional approach of pricing, promotion and publicity. The status quo just won't do. "The exceptional is required to achieve success. Unless you are able to stand out as a business, you will be lost in an ever increasing crowd of copy cats, has beens and never will bes," said one reviewer.
Why is this book for sales people? Being remarkable matters in every aspect of business, and the principles of being an outlier apply to sales as much as marketing.
3.
Inbound ORGANIZATION
by Dan Tyre and Todd Hockenberry
This 5-star book has reviewers saying it's a must-read for anyone who wants to future-proof his or her business. Inbound Organization goes beyond the basics of inbound and helps readers change their entire philosophy about customer engagement and company culture, and focuses on the process behind inbound. It builds upon the fundamental principles shared in the book that started it all — Inbound Marketing by Brian Halligan and Dharmesh Shah (another great read).
Why is this book for sales people? The authors said it best: "It explains how and why Inbound ideas and how to create a remarkable customer experience belong in the boardrooms and on the desks of founders, entrepreneurs, business leaders, and anyone who has a responsibility to lead their organizations into the future."
4.
Everybody writes
by Ann Handley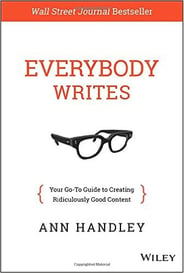 The foundation of any effective inbound program is killer content. While it's been on the book shelf for a few years, we highly recommend Everybody Writes. It's a "go-to guide to attracting and retaining customers through stellar online communication, because in our content-driven world, every one of us is a writer." The book is easy to read with practical advice for creating great content and, quite frankly, how to simply write good... uh, er... write well. Yeah, that's it.
Why is this book for sales people? Everyone plays a part in telling your company's story with words, especially Sales. Learn to communicate with power using Ann Hadley's actionable, how-to advice designed to get results.
5.
500 Social Media MARKETING TIPS
by Andrew Macarthy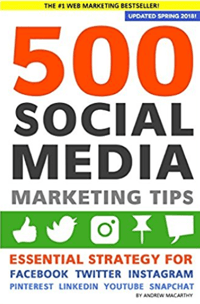 Many businesses, especially B2Bs, remain unconvinced that social media can play a role in attracting leads. But with the right plan and by leveraging the right tactics, social channels can become a powerful tool in your marketing arsenal. A book of tips, tricks, and insights, 500 Social Media Marketing Tips can help you become a social media pro. Perfect for beginners or the more advanced, the book is full of advice that you can put into action right away to position your business in the best light. As one reviewer put it, this book is "very helpful to business professionals. I was not aware of all the different strategies to keep customers involved with your site."
Why is this book for sales people? Social selling still lacks in priority for most sales organizations. For those sales professionals that haven't yet embraced social selling, this book is a great start.
There you have it — 5 books that should be on every sales person's shelf.
What marketing books would you recommend?