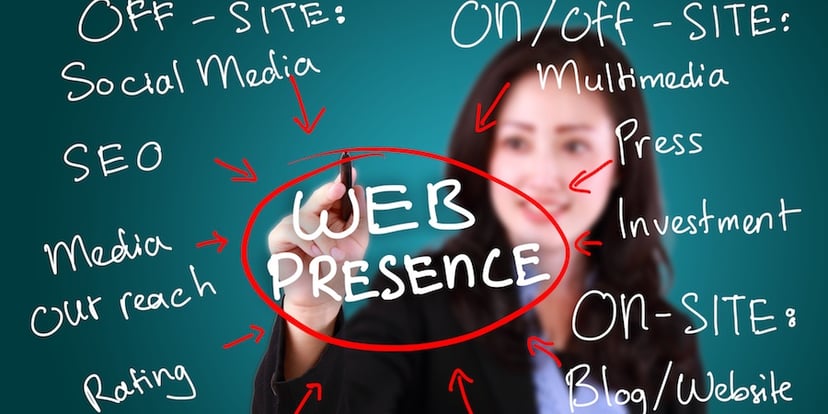 You just polished and launched a new or improved website for your business and, like any good business owner, you "Google it" using some relevant keywords for your new site. Page 1, nothing. Page 2, nothing. Page 3, nothing! Did your site get sucked into the black hole that is the internet, never to escape?
Maybe, but the more likely reason could be a number of factors. There are lots of reasons Google ranks the way they do, but I'll outline the common steps you can take to make sure your page is showing up in a more relevant way so people can find you.
Google Hasn't Indexed Your Site Yet
Google indexes pages automatically, but this can take some time and there are no hard and fast rules from Google on how long this can take. Submit your site for indexing using Google Webmaster Tools > Search Console. You can also add your website to Google My Business. Make sure the information you enter On Google My Business is accurate and fully filled out. Build this step into any launch preparations you have in the future and you can avoid playing catch-up.
You Don't Have Any Inbound Links
If your site is brand new and not a redesign, you need to increase the number of inbound links to your site. Inbound links—or links from another site to yours—is one of the biggest factors since it shows Google that you are relevant and an authority on a certain subject. This is tricky though; you don't want to resort to spamming to try to get someone to link to your site, which could lead to being penalized or removed all together from Google. The best way to do this is by making the content on your site relevant and promoting blog posts and content your users want to read. Unfortunately, this takes time, but the more effort you put in, the more rewards you will get from an SEO standpoint.
Your Keywords are Highly Competitive
Say your company specializes in manufacturing outdoor apparel. Your keywords should be specific, but you also need to be aware of how competitive the market is for the keywords you use on your site. How will you compete with the likes of North Face or Eddie Bauer if you use a general keyword term like "outdoor apparel?" You simply can't. According to Moz, popular search terms typically only account for 30% of total searches. The remaining 70% are in long-tail keywords—"cold-weather down jacket," for instance. Focus on these long-tail keywords that you can more easily compete with while still capturing 70% of searches.
Take a look at your competitors and review what keywords rank highly for them by using one of many online tools. SEMrush is very useful and offers many insights for free. If you are using the HubSpot platform you can review ranking and potential keywords under the Reports > Keywords section of the HubSpot admin panel. From here you can view your keywords, your current rank and the difficulty level associated with the keyword based on 0­–100 scale. There are a lot of tools you can use, just find one that works for you and keep testing, changing and adapting along the way.
Your Content Sucks
Sorry, not sorry. It had to be said. Google is moving further and further away from keywords and meta data and shifting its focus to content and whether it's relevant to users. You should be writing your content based on your target buyer personas and how you can help them. Don't focus on the pitch; focus on how you can create sticky content that users keep coming back to, where they eventually become customers as you lead them through their buyer's journey. Do this by writing relevant blog posts, providing resources to solve the problems they experience in that buyer's journey, and doing it on a regular basis. Google wants to see that your site is constantly churning out new content, but only if it's good content. This, in turn, will provide more inbound links and traffic which will help your SEO and, ultimately, your business.
Your Site isn't Optimized
There are a lot of different moving pieces when you are talking site optimization for Google. I'm only going to hit on the main points.
Speed—Make sure your site is fast. The faster the better. This includes things like optimizing images to be as small as possible, leveraging browser caching and minifying CSS and Javascript. While you are at it, make sure it's optimized for mobile and installing or turning on features like AMP. The easiest way to view the problem areas on your site is by running a test through Google PageSpeed Insights. From here Google will not only show you what's wrong, they will give you insights into how to fix it.
Monitor Bounce Rate—A bounce is a single-page session on your site. If users are entering your site and immediately leaving, it's a good sign that something isn't working for them and they leave as a result. For instance, this could be because of irrelevant content or you don't have pages optimized for mobile and users are frustrated and leave. Look at each channel and determine if there are any metric patterns that make sense. Is the bounce rate better or worse on certain pages? Why? Dig in and find out what is working and what isn't.
Title Tag—A title tag is an HTML element that specifies what the title of each one of your pages is. This tag is displayed on the search engine result page (SERP) and needs to be an accurate description of the content on your pages. The optimal format according to Moz is primary keyword – secondary keyword | Brand. The length should be under 60 characters so it displays properly on the SERP. Avoid repeating and stuffing multiple keywords into title tags. Search engines can see this behavior and penalize you for it. Finally, make sure you give every page a unique title based on its content.
Image Alt Text—Google's web crawlers can't view images, so it's important for SEO and for anyone with a visual impairment using a screen reader to have alt text added to your images. Be brief (Moz recommends under 125 characters), but accurate in your description. Be creative if similar images are placed on one page. Don't keyword stuff your alt text, but be descriptive. In the above examples, for instance, instead of typing "winter jacket" use "navy blue cold-weather goose down winter jacket" or something similar. The other benefit to having accurate alt text is that you can gain traffic for anyone searching Google Images for these long tail keywords.
Linking—Link building should be natural. You don't want to have spam links coming into or out of your site. You want to make sure you are linking to authoritative sites that provide high-quality, relevant content to your users. Along with outside links, make sure your internal links are up to snuff. Check for dead links and make sure that your site architecture flows and doesn't isolate specific pages. To view what your current site architecture looks like use Moz's Open Site Explorer tool. Some of the reasons pages could be isolated include links in forms; crawlers will not fill out forms to reach additional pages. Other reasons include links in Flash (just don't), Java or some other development plug-in, and pages that are specifically blocked using a robots.txt file. Finally, it could also be a result of pages with a large amount of links. Crawlers will only check so many links on a given page (150 or less).
These are only a few ways to improve SEO. Make sure you continue to read and learn along the way. Google is constantly changing how they determine ranking numbers.
Google is shifting to a more human mind-centered approach. Think about how you would search for your product or service. Put yourself in your users' shoes. By taking the proper steps and making sure your page is optimized and populated with relevant, quality content, you will eventually, over time, build greater SEO authority and increase the traffic and page ranking for your site.