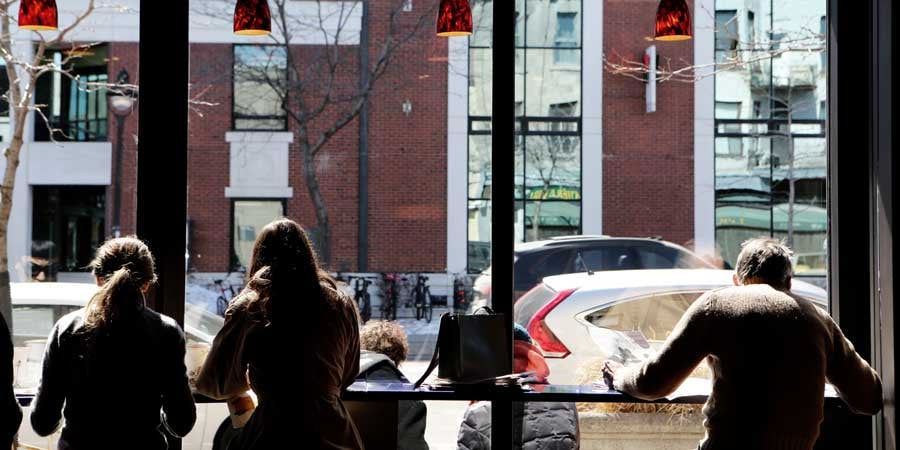 There's no denying today's buyers have more control over the sale than they ever have before.
For much of the sales process, buyers are in the driver's seat. They're empowered with the myriad of information they can find online. Reviews, websites, social media, eBooks, case studies, and many other resources guide today's buyers and shape their decisions as they look to find answers and solutions.
According to Google's Zero Moment of Truth (ZMOT), most B2B customers use over ten sources of information to make a decision. In their Zero Moment of Truth, they turn to their laptops or mobile phones to learn more on their own terms.
Demand Gen reported in their 2014 B2B Buyer Behavior Survey that more than two thirds (68%) of their survey respondents agreed that the number of sources used to research and evaluate purchase has increased over the past year.
This change in the buyer behavior demands a change in the way we market and sell to our best customers and prospects. Today's selling is less about what we normally think of "selling" and more to do with "helping."
Here are a few ways you can "help" if you're in the business of growing B2B sales:
Wait for the Hands to Raise
Start by helping those that want to be helped.
In the numbers game of sales, 8 hours cold calling may result in "X" number of appointments. It's simple to figure out how many calls you need to make to get the number of appointments you need by doing quick math. But how valuable are those 8 hours of cold calls when it only produces one appointment? Today's buyers simply are not responding to, nor do they appreciate, unsolicited calls.
Consider changing your numbers game to a ratios game. Focus on the quality instead of quantity of your sales calls by waiting for your prospects to raise their hands. With effective inbound marketing, you'll know when they are ready to engage when they volunteer their contact information to download a decision-phase content piece or request a consultation from your website.
Listen & Share
Your buyers have problems. And they've researched those problems before they've even engaged with a salesperson.
But what they are doing during the research phase doesn't have to be a mystery. With the proper inbound marketing tools, you can "listen" and learn from your buyer's behaviors by monitoring what they've downloaded on your site, the pages they've viewed, and information they've provided in forms. This information helps determine what they are interested in and where they are in the buyer's journey.
Sharing information relative to what they are interested in and tailoring it to their stage of the buyer's journey is critical to really "helping" the buyer as they conduct their research. General information may be helpful during the beginning stages of the buyer's journey, while case studies or comparison checklists may be more helpful when they are closer to making a decision.
Once the customer is ready to engage in a conversation and the sales process, a salesperson can use the information gathered during the buyer's research phase to be best prepared to truly help them with they need. Time is saved for both the salesperson and the prospect during the sales process, not having to cover the ground that has already been discovered.
Challenge
Become a challenger. Your customers need more than the basics. They've learned the basics on their own in the Zero Moment of Truth. The value you can bring is a new perspective and unique expertise in how to solve their problems in a way they haven't thought of.
In Matthew Dixon and Brent Adamson's The Challenger Sale, the most successful sales people are described as those with "a deep understanding of the customer's business and use that understanding to push the customer's thinking and teach them something new about how their company can compete more effectively."
Helping your customers and prospects takes on a new meaning when you're a challenger. Encouraging your prospects to explore new and innovative ideas to solve their problems can set you apart from the competition and give you a distinct advantage.
Helping is the New Selling
Helping is the new selling. As the buyer's journey has changed, so too has the approach of today's salesperson. Aim to help, not sell, and you'll be well on your way to achieving your sales goals.

Topics: Inbound Sales

Written by
Nicole Mertes
As Weidert Group's lead salesperson and business development strategist, Nicole heads up the agency's new business strategy and provides sales consulting services to clients. Prior to her role at the agency, Nicole was an advertising manager at Gannett, one of the nation's largest media companies. With 10+ years of experience in advertising sales, she understands the complex relationship between marketing and sales within organizations.