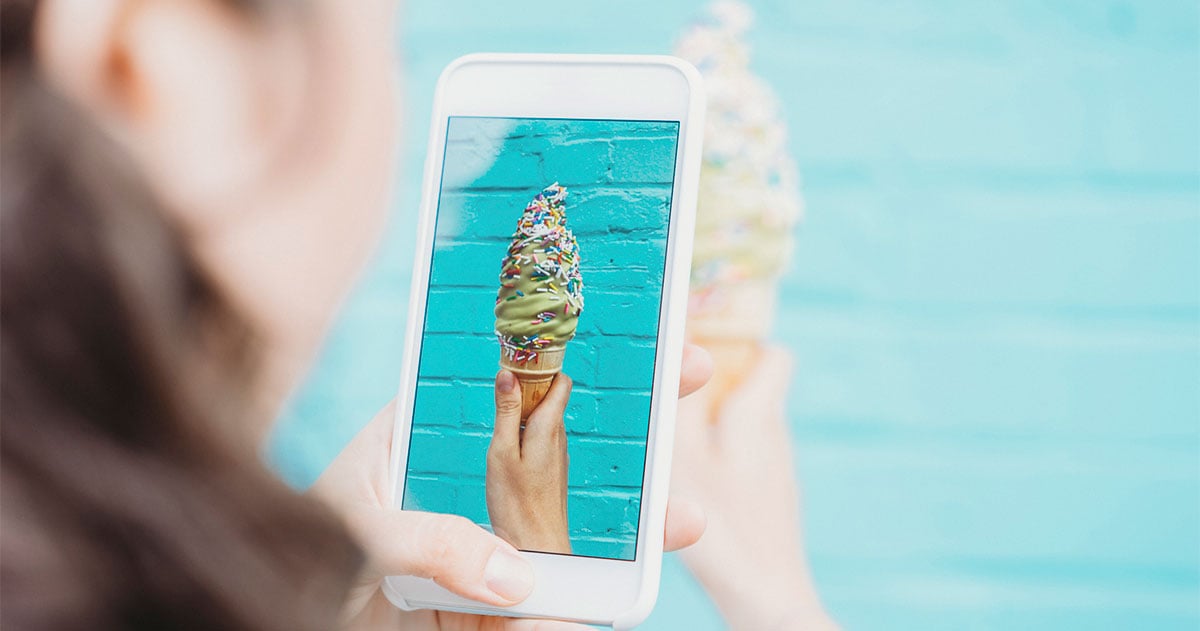 GIFs are everywhere. These eye-catching, animated silent loops can quickly convey emotions that words alone may not. Twitter, Instagram, and Facebook all support GIFs and provide extensive libraries on their sites. Not to get too technical, but a GIF compresses a sequence of still or video frames and plays them back, providing "pictures that move." Most importantly, GIFs allow inbound marketers to enhance engagement within their content, boosting their brand's digital presence.

Remember this blog's opening? "GIFs are everywhere." Well, that definitely includes B2B and B2C businesses connecting with their target audiences. With more B2Bs than ever having a presence on social media, creating content, and practicing inbound marketing, GIFs are an easy way to express your brand's personality and help make it stand out from others in your industry.

Consider using GIFs in your blog articles, on social media, and on your website pages. A GIF's animation can illustrate an otherwise complex concept within a knowledge-base article. Or, a GIF can serve as a quick product demo. Use your imagination and earn extra clicks, retweets, and other interactions.
If you haven't hopped on the GIF train, your content is falling behind! You can start today by using the robust libraries of content already online (as mentioned above). Better yet, to help your business share unique GIFs that your audience will love, create your own!

We're happy to share three of the internet's most helpful, free GIF-making tools for content marketers. Just as a GIF is often a snippet of a longer video, this list simply scratches the surface. Let us know what other tools you've found to be helpful!

One more thing; we promise not to shake the beehive regarding the pronunciation of GIF (hard "g" as in "gift" or soft "g" so it sounds like the peanut butter?). Nope, we're not going there.
Not only can you find tons of ready-to-go GIFs (a little research never hurts), you can create your own. Whatever your video source—Facebook, YouTube, webcam, or video you've shot—a free account helps keep it all organized. You can even develop a GIF from a photo you upload.
With a seemingly limitless library, Giphy is many's default GIF search engine of choice. It's also easy and quick to create your own GIFs using the site's GIF Maker. Choose your video source and select any portion to turn into a GIF. Your creation is uploaded to Giphy, and you can share it, download it, or make changes using Giphy's tools. The site is a great way to get introduced to GIF making.

If a picture is worth a thousand words, imagine what a GIF is worth! Dynamic, animated GIFs keep B2B content relevant as marketing strategies become more and more visual. Highlight the workings of your machines. Show a glimpse into the intricacies of your software. With any of the GIF-making tools we recommend, you'll create and share GIFs that capture your audience's attention using the power of a simple looping clip.
Yet another site that's easy to use for creating GIFs. Again, simply select your video source material: YouTube, Instagram, your own file. The editor lets you choose the frames to convert to your GIF using a timeline below the video. Want effects (such as captions)? Do that simply, too. Then, share your GIF using the provided URL (hosted by GIF.com) or download it for use on your site or elsewhere.
Bonus: Adobe Photoshop
While not exactly free, if you (or someone on your marketing staff) already have Photoshop, and you're looking for total customization and control in your GIF creating process, you can create your own GIFs in a matter of minutes! For a step-by-step guide to creating GIFs in Photoshop, check out this short video.
Looking for more ways to streamline your content creation for inbound marketing? Check out our free guide below — it even includes templates and checklists for seven different kinds of content.