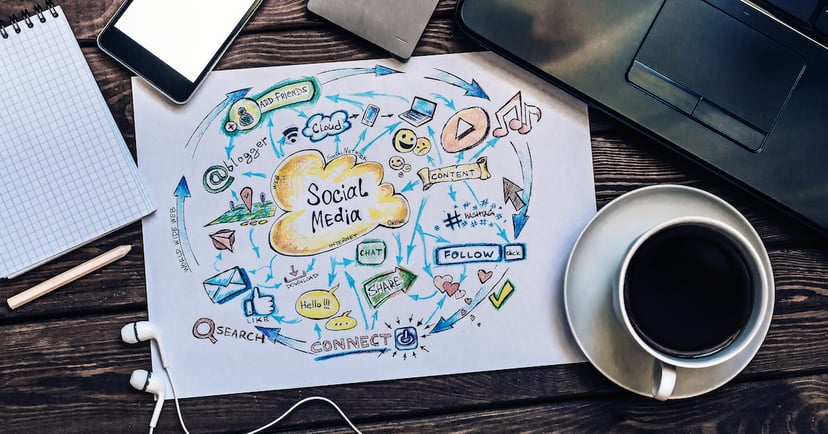 Oh my, how social media has grown up! Once a toddler, this marketing strategy is now a vibrant force. You could say that social media has reached adolescence. Not quite mature, yet those going through it think they know everything!
And, like an adolescent's mood can instantly change, there's been a somewhat sudden shift in the benefits marketers now expect from social media. According to Social Media Examiner's annual report (see below for details), "increasing exposure" and "increasing traffic" have been the top two perceived benefits of social media for four years. That's no surprise. What's new is that "generating leads" has surpassed "develop loyal fans."
Take that in for a minute. Social media — emphasis on the "social" part — has now grown into a trusted marketing tool; from a brand builder to a revenue builder. Social media is expected to drive business. This could be a sign that metrics and automation are becoming even more important than engagement.
"The Report"
Now in its 10th year, Social Media Examiner's yearly report is one we truly appreciate. The 2018 Social Media Marketing Industry Report provides a comprehensive look at how and why marketers use social media to grow their businesses. If a fact is not otherwise noted in this article, it came from this report.
Another fact to consider: the benefit of improved sales correlates to the number of years a marketer has worked within social media. More than half of marketers who've been using social media for 2+ years say it helps improve sales (versus 47% of all marketers who say it does not). Perhaps experienced marketers have the necessary tools to track social media sales.
Speaking of tracking, only 44% of social media marketers say they're able to measure their social activities. That's a huge amount of professional marketers who can't defend their efforts with solid ROI data. It takes us back to social media being a legitimate, trusted marketing tool.
"I'm generating leads through social media."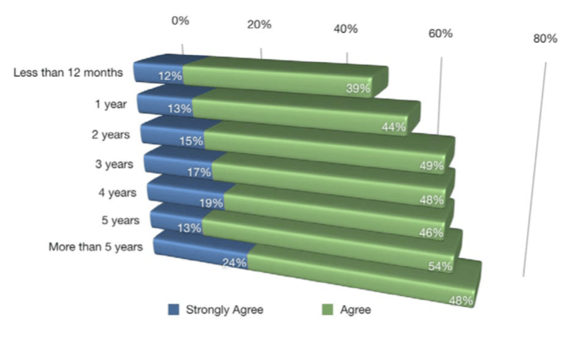 About ⅔ of marketers with 2+ years of social media marketing experience are generating leads through social platforms.
Some surprising (some expected) platform data
It's not shocking that marketers see Facebook as the most important social platform; it's 67% penetration far surpasses second place LinkedIn's 12%. Yet, when it comes to B2B, you might expect significant differences. Not so fast…
Most Important Social Platform (B2B Marketers)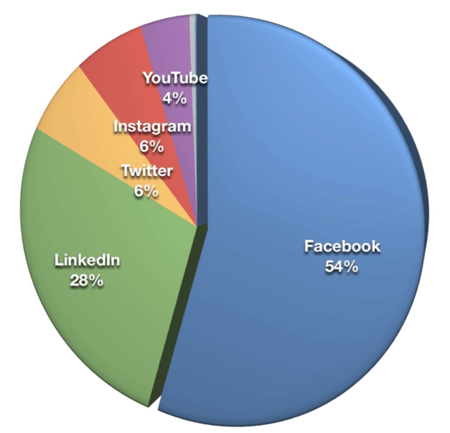 Did you think LinkedIn would be nearly equal to Facebook for B2B marketers? It's not ... and it's moving in the wrong direction. LinkedIn dropped from 37% (2017) to 28% (2018), while Facebook jumped 43% to 54%.
Video continues to surge
The use of video across numerous marketing executions continues to increase, and it's not all corporate videos or culture clips. According to Forbes Insight, 52% of senior executives say they watch work-related videos on YouTube at least weekly.
Inbound marketing leader, HubSpot, offers these quick stats on video:
Using video on landing pages increases conversions by 86% (Wordstream)
Including a video in a post increases organic traffic from search results by 157% (Search Engine People)
Video content is 50 times more likely to drive organic search results than plain text (Omnicore)
We've expressed enthusiasm for the medium, and it looks like Social Media Examiner's research agrees...
Future Plans for YouTube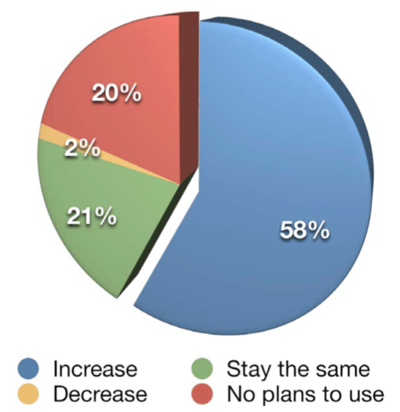 Over the next 12 months, 58% or marketers plan to increase their YouTube organic activities.
So, what channels are moving up?
During the next year, 66% of marketers plan to increase their Instagram organic activities, and 51% plan to increase their LinkedIn organic activities (that jumps to 65% for B2B). That B2B preference for LinkedIn continues when it comes to marketers "interested in learning about LinkedIn" (70% B2B vs. 51% B2C) as well as marketers "using LinkedIn ads" (21% B2B vs. 8% B2C).
What content type is most valuable for ALL marketers?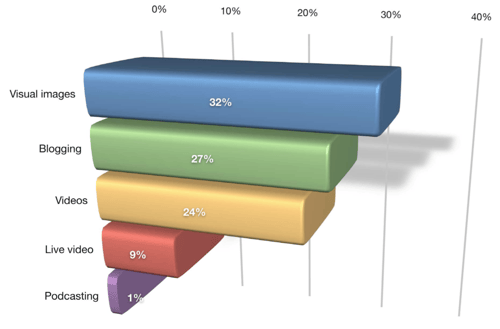 And how do B2B marketers differ from B2C? The top pick for B2C is visual images (36%); that's B2B's second choice at 25%. For B2B marketers, blogging is top dog (36%), which only 22% of B2C marketers choose as most important.
Notice how video nips at the heels of both …
When asked to indicate how content use may change in the near future (increase, decrease, remain the same, not use), most marketers answered that they plan to increase their use of video (77%), visuals (68%), live video (63%), blogs (57%), and podcasts (25%).
What forms of content do they want to learn more about? It's no surprise that creating videos took first place with 77%. Live video was next, with B2C marketers being more interested (71%) than B2B marketers (63%). Next in order: visual images, blogging, and podcasting.
2019 trends to know
Whew, you've just consumed a LOT of numbers! It's time to review some B2B social media marketing strategies for 2019 that aren't driven by facts. We've broken down some top considerations offered by TopRank Marketing:
Trust — Global trust in social media is only 41% (sorry, another number), yet B2B buyers are looking to brands for more authenticity, transparency, and active discourse with the buying audience.
"Stories-telling" — Off-the-cuff, in-the-moment video and photo stories are resonating with and engaging social media users. Yep, video shows up again.
Social Video — As we keep saying, video is an opportunity to bring solutions and services to life, and reach prospects/customers in a compelling way.
Groups — Check out LinkedIn and Facebook for groups that attract people actively looking to engage and wanting to be part of a specific community; just make sure your contributions aren't all product-centric.
As social networks grow through "adolescence" to enhance content and the user experience, B2B marketers must also adapt to build stronger, trusting relationships with audiences. Keep in mind that prospects and customers of all types are generally skeptical. They want the truth and meaningful engagement.
As you master your social media marketing strategies over time, you can add tools and techniques. Here are some tips to review:
Do too many tasks have your head spinning? Discover steps for your social media, website, and blog that'll help you efficiently provide content to prospects and create opportunities to convert them to leads in our Inbound Marketing Activity Checklist. Click below and download this time-saving resource.