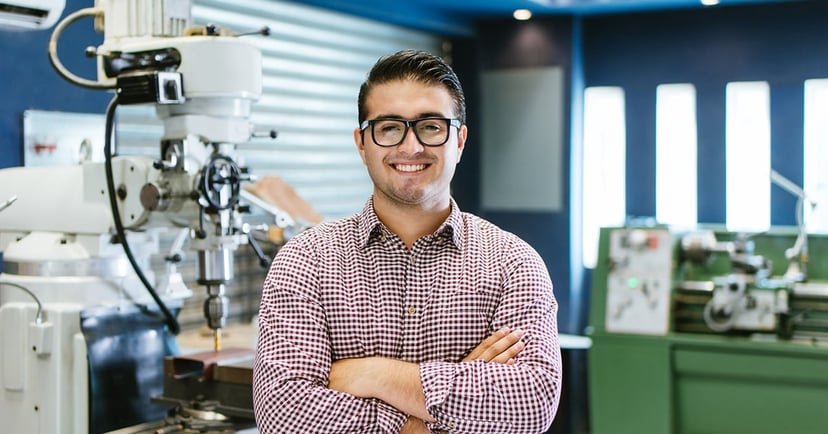 Regardless of industry or offering, successful marketing campaigns have one thing in common: they target the right audiences.
As elementary as that sounds, it's easy to get distracted. The "next new thing" in your market or some little-known functionality of your top-performing product may sound like great content ideas, but if they're not addressing prospects' challenges or questions, the topics — and your business — can fall flat.
How do you know you're talking about the right things to the right people? It's a matter of creating marketing personas (also called buyer personas or target personas). Of course, pain points are key considerations when envisioning this particular group of people as content needs to focus on challenges that keep your prospects up at night. However, to really define and refine audiences, personas need to be multifaceted.
A fully developed persona is tailored to your "perfect buyer." You're already somewhat familiar with this ideal persona based on practical experience with your existing customers. You can generally outline their roles and how they evaluate purchasing decisions, but other persona characteristics require more finessing and, consequently, more fact-finding.
Interviews and industry-related research are two effective methods for digging into the personality behind the persona.
Interviews
You can find out a lot about your manufacturing marketing persona without even leaving your building. Tap into externally-facing team members who interact with customers and prospects. Gather feedback about what recurring topics show up in conversations:
priorities,
goals,
wins and challenges,
current and future needs, etc.
In addition to peering into a persona's mind from your team's perspective, conduct interviews with customers. Choose a mix of new and established customers and ask questions similar to those you posed to the internal team. Don't shy away from follow-ups so you clearly understand what customers are identifying as pain points and advantages related to their experience or relationship with your product/service.
For more best practices on conducting interviews that ultimately guide your inbound marketing strategy, check out this article:
Using Interviews to Create Target Personas and Fuel Content Strategy
Industry Research
There are two types of research which are beneficial in building a buyer persona in content marketing:
Learn more about the industry in general. A quick online search can provide remarkable insights from all corners of the world through a variety of platforms. Take some time to review industry publications and websites to get current on universal challenges and needs, but don't stop at academia. Find out what's trending on social media about the industry — what are people talking about? Who's chiming into those conversations? These relatively unfiltered insights may do more to inform your content strategy than you may think.
For instance, if you're a manufacturer of complex plastic parts that serves multiple industries from automotive to medical devices, you'll need to understand the nuances of the buyer's journey for each of those vertical markets and how their pain points, challenges, decision factors, etc. vary.
Define demographics. Understanding what your ideal persona looks like in terms of education level, age, and gender provides a basis for developing content that resonates personally and professionally. Do some digging by talking to others in your company and doing online research to uncover additional information about the real live people in the roles of your target personas, such as:
experience,
personality type,
role responsibilities and accountabilities,
what pushback they give to purchasing your type of product or service,
short- and long-term goals,
key motivators, and so on.
As manufacturing marketing evolves, having fully developed buyer personas and a grounded strategy in how to use relevant content to reach prospects and customers will give you a decided competitive advantage. Lock in relationships by anticipating what they need on their journey through the purchasing process with our Buyer's Journey Worksheet & Template. Click the link to get started!