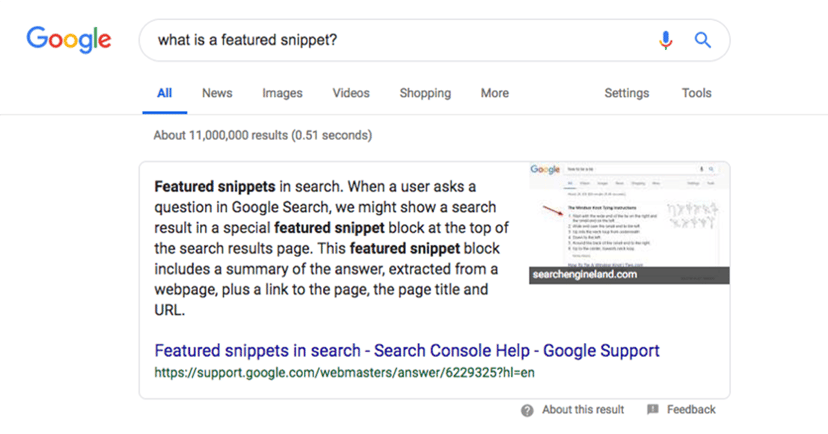 It's no secret that a goal of every B2B inbound marketer is to generate website traffic.
Why?
Well, the more traffic your website gains, the more leads come to your site. These leads may be converted into paid customers, which means more revenue growth.
Sounds easy enough. Yet, it doesn't mean you'll be able to accomplish it hustle-free, especially if you've just launched your website.
You may get frustrated with the sheer number of potential strategies to increase your company's website traffic, all of which come with their own specifications and varying degrees of complexity to execute. Among them, increasing traffic from organic search by showing up high in search results.
This guide focuses on one especially effective tactic for doing just that: How to find, steal, and optimize featured snippets.
SIDENOTE: if you are curious about why 91% of content gets no organic traffic, you should review this video:
The Basics of Featured Snippets
If you have never dealt with featured snippets and have no idea what I'm talking about, take a look at this screenshot:
In a nutshell, featured snippets are short, descriptive blocks of information based on a query being searched. Featured snippets can also be known as "rich answers" or "answer boxes."
Currently there are five commonly known featured snippet types. Let's review each of them.
1. The numbered (or step-based) featured snippet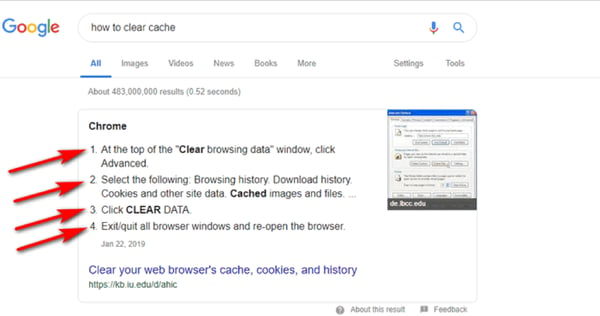 2. The paragraph featured snippet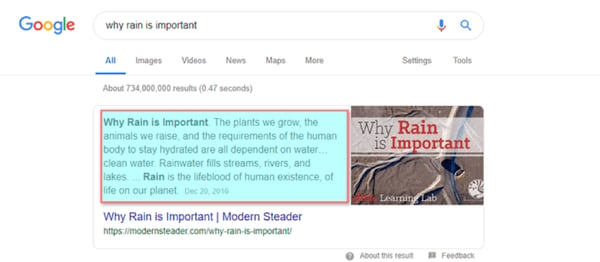 3. The bulleted featured snippet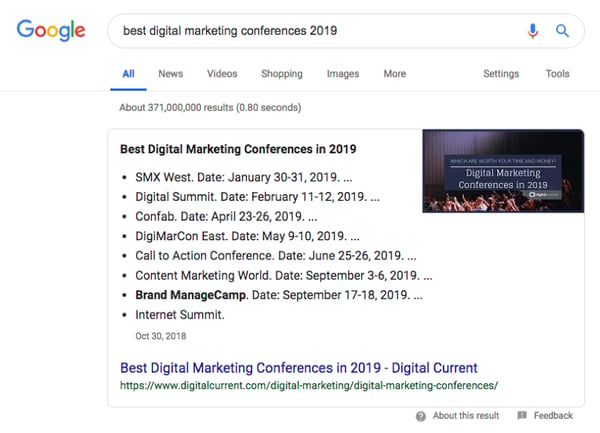 4. The table featured snippet type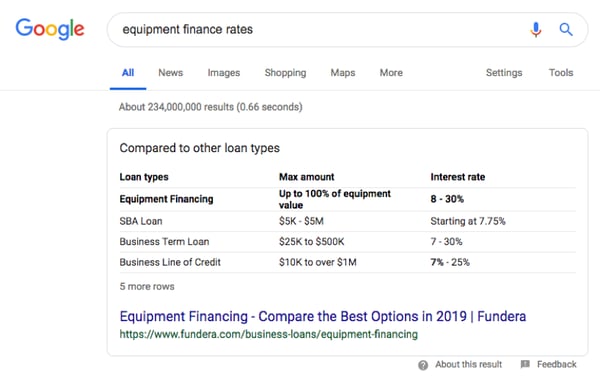 5. The YouTube featured snippet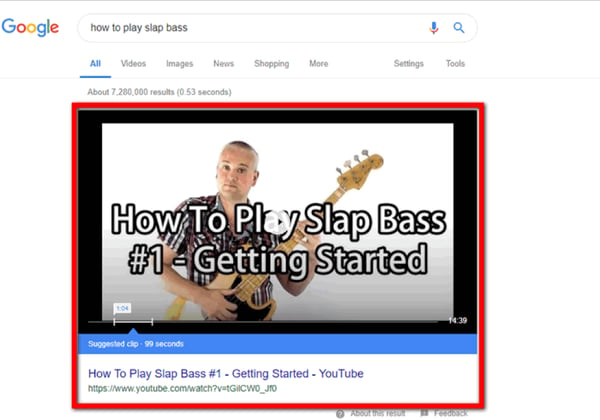 Just make sure you don't confuse featured snippets with Google Instant Answers. The instant answer gives you no further information to your query like a link to a website with the content. It is the specific feature that differentiates Google Instant Answers from featured snippets.

How to Find Low-Hanging Featured Snippet Opportunities
Since featured snippets "have the luxury" to be featured on the first page of Google, it won't be hard to guess that they belong to the websites that rank in the top 10 SERP positions. However, there are cases when you rank for a specific term but you don't own the snippet. How do you turn the table and get those snippets for yourself?
You need to find the featured snippets first using a tool like the "Organic keywords" report from Ahrefs' Site Explorer.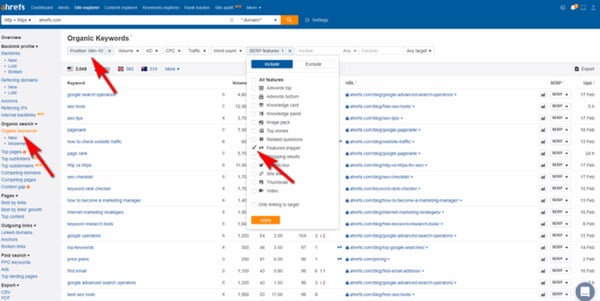 This report provides you with the list of keywords (queries) for which your website ranks in the top 10 (according to the "position" filter) along with featured snippets, where they're applicable. But the thing is that there are some snippets that don't belong to you. They belong to your competitors.
You can review the snippets that are owned by your website by applying the filter "Only linking to target."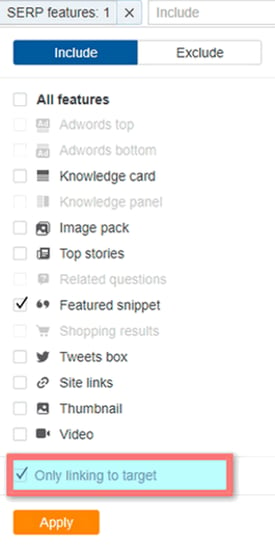 But the challenge is getting the list of featured snippets your competitors have. To identify these, you can export all the results to a CSV file and review competitors' snippets manually. Take the following steps:
1. Import the CSV file to this spreadsheet (copy it) and choose "replace data at the selected cell"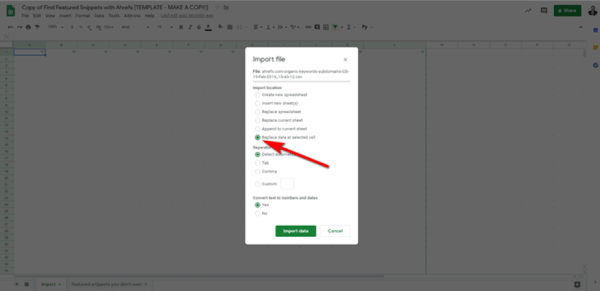 2. Go to the tab "featured snippets you don't own"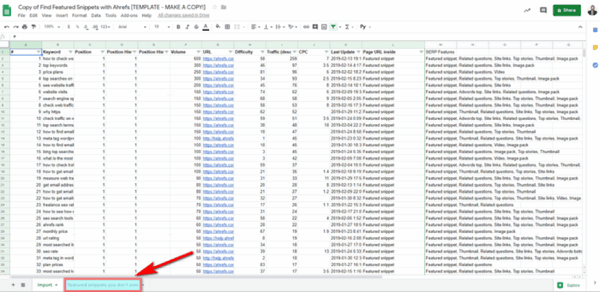 3. Use Google to see who owns the snippets that don't belong to you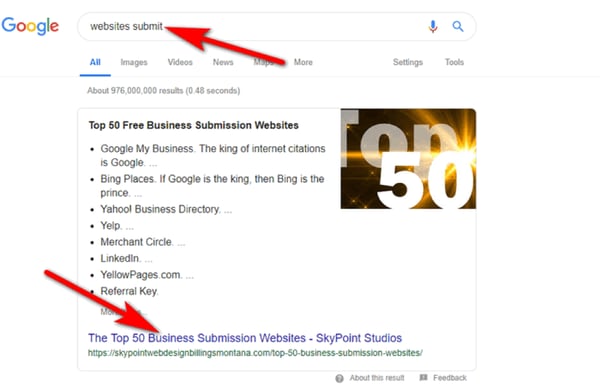 You might be curious about what to do next when competitors' snippets are identified. You must find the reasons why these snippets aren't yours. There are a couple possible causes for this:
Poor content format
You couldn't cover the information related to the query fully
HTML markup has a terrible structure
As you already guessed, you must prioritize your entire strategy to optimize the content the way it would be suitable for featured snippets.
Competitor Analysis (or "How to Steal the Snippets")
Now, I'm going to reveal two ways you can steal those featured snippets from your competitors. It's nothing criminal, believe me!
I'll start with an ordinary competitor analysis to see what niche-related queries they use and what snippets belong to them (that I could steal eventually).
In this example, my target niche is online marketing. It won't be hard to identify the main competitors with the help of Google and I quickly see that one of the leading sites is HubSpot.com. Let's see what snippets it owns by using the "Organic keywords" report again.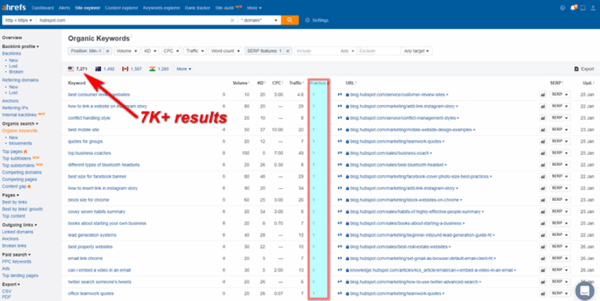 In this case, I filtered down the results by position "1" in SERP and got 7K+ results. Each of these snippets belongs to HubSpot and ranks in the #1 position. Check it out.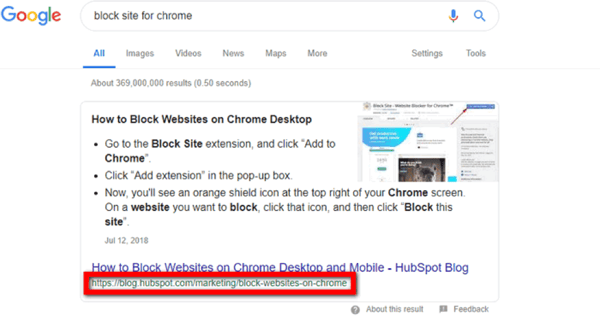 This featured snippet for the query "block site for chrome" is owned by HubSpot.
The second way to find competitors' snippets is by using Keywords Explorer and its "Phrase match" report applying the "Featured snippets" SERP feature. Here you can review who owns a snippet for a particular query, such as "block site for chrome" that I mentioned above.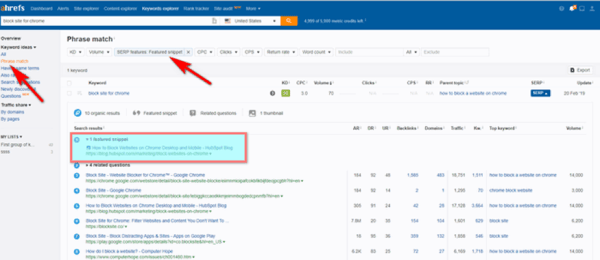 Featured Snippets Are Worth Pursuing
Featured snippets bring in 8.6% of clicks in SERP. That number alone should convince you not to neglect optimizing your content for snippets if you want to get more traffic to your website.
I've introduced you to two awesome ways of finding and stealing snippets from your competitors. The rest depends on how you optimize your content for featured snippets.
I hope you found this article useful and worth sharing. Feel free to leave your comments and suggestions below. And happy stealing!