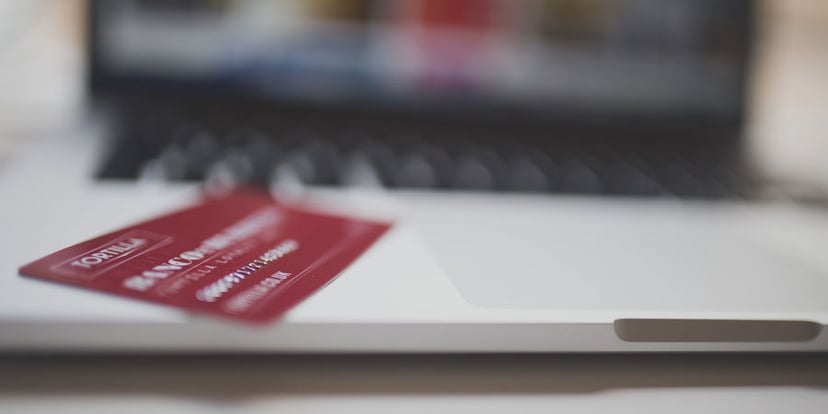 The beauty of inbound marketing is that the approach aims to grow your business from online sources. Online you can access a broader audience and you can track leads' progress with a high degree of accuracy.
Yet, no business would—or should—give up on offline lead attraction tactics, such as networking, tradeshows, and event marketing. Offline leads are often geographically closer to and more knowledgeable of your company, which makes them some of the best leads you'll find.
So, effective management of offline, traditional leads is very important. Yet, to keep them offline would be a mistake. Good lead management, no matter where they come from, should be centered on active nurturing and qualification, to make them as likely to close as possible.
Making Offline Leads Inbound Leads
The moment you encounter a potential customer giving you their business card, that's an inbound lead. You attracted him, your conversation converted him, and now, you have to be ready to manage and nurture him toward sales-readiness.
How do you do that?
Well, the process begins by taking that offline lead, online. Here are three key steps to doing that:
Add the lead to your marketing automation and CRM databases. Hopefully, you have the two integrated, so that you only have to enter the lead once. By adding the lead manually, remember that they haven't yet opted in to receiving automated messages, but make sure you've added them, so that you know the original point of contact.
Connect with the lead on LinkedIn, and follow them on Twitter if they have an account. You don't need to message them on social media; you'll do that in the next step.
Email them. Why email over social media outreach? Because a personal email is the key to tying them to your marketing automation efforts. By emailing the lead relevant inbound content, a link to subscribe to your blog, or perhaps just a link to the website, you'll be giving them a first opportunity to join your list of opted-in subscribers.
Now, not all leads will go for your initial, subtle invitation to subscribe to your inbound marketing efforts. It will take more work than that, so be sure to track their progress in your marketing automation platform.
Track Opt-Ins in Marketing Automation (e.g. HubSpot)
HubSpot works particularly well because when you've added an offline lead to your database, you can add them to a list of leads who haven't yet opted in to your content. Once they do opt in, they'll be removed from this list, and you could even set up a notification that alerts you when they start getting nurtured with emails.
Plan B for Nurturing Leads: Social Media Outreach
For those leads who are email-shy, that's why you connected on social media. Many marketers have had huge success nurturing leads just by sharing content that they know leads will receive via their LinkedIn and Twitter newsfeeds. If you share new blog content and downloadable pieces on LinkedIn, your connections will see it and pay attention.
Manage Lead Lifecycle after Opt In
Once an offline lead becomes a fully opted-in inbound lead, your job is to manage the lead and progress them through your marketing funnel.
The only difference with offline contacts is that you're probably also developing a closer relationship with them. Perhaps your sales team is already involved. Maybe the contact is already thinking about a purchase.
Tracking these characteristics and behaviors and making sure your marketing efforts respond appropriately is critical, so that you remain relevant to the lead at every step of their journey. The best way to make sure your leads are nurtured well is to make sure Sales and Marketing are sharing information in a fully integrated fashion. This requires good marketing automation and CRM software, but it also requires internal sales and marketing alignment.
Managing leads and making sure they're identified as marketing-qualified (MQLs) and sales-qualified (SQLs) is a critical part of closing at a high rate. Take a look at our resource below for more information and insight on aligning your sales and marketing processes.