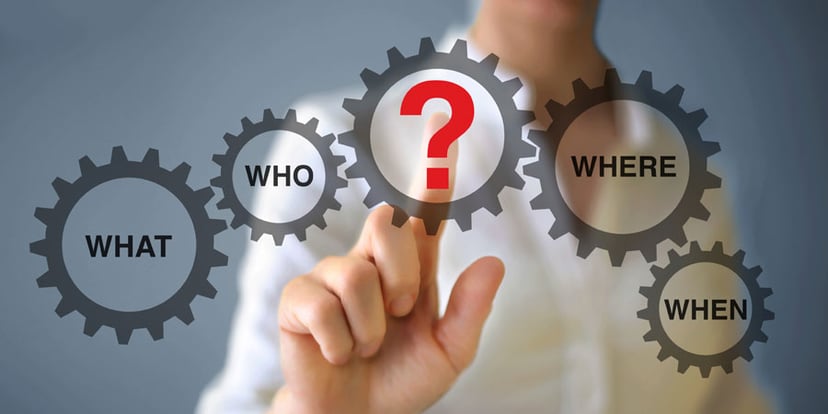 If you're in an industry such as construction, architecture, consulting or technology, you know all about Request for Proposals (RFPs)—and how frustrating they can be for business development.
In general, RFPs enable the buyer to stay in complete control throughout the entire evaluation and decision process. They put vendors in a situation where they have to invest heavily in the proposal process without any way of knowing their likelihood of winning.
Plus, in many cases, RFPs aren't really all that objective. In extreme cases, the real decision has already been made, and the RFP is just a process set up for the buyer to seem like a fair player. In these situations, RFPs are really about building relationships—old-school networking, connecting, and rapport-building.
So, if you're in an industry heavily reliant on RFPs, what value does your digital marketing strategy play? Why invest in online tactics when it's all about proposals and/or relationships?
From our perspective, in today's world, marketers and salespeople dramatically underestimate the role online relationship-building and content play in shaping how RFPs function. In this article, we'll show you how your online presence can, in fact, help your company come out ahead in winning RFPs, and often, get around an RFP process entirely.
Inbound Marketing: Your Key to Influencing an RFP Process
Inbound marketing is the right strategy for shifting the sales winds before and during an RFP because it's about creating effective content that draws in potential buyers, no matter how they plan on setting up the buying process.
1. Answer Your Prospect's Questions
Potential customers are seeking answers to their issues. Provide the solution by turning your online marketing efforts into content publishing efforts! Inbound marketing is about creating content that speaks to your customers' pain points. If you are the one coming up in their search results providing them with the answer, they'll begin to see you as a trusted thought leader. You can teach them about topics that matter to them, which in turn generates opportunities for leads to get in touch with you naturally, rather than simply releasing an RFP, and having you come to them.
2. Get on the Short List
The more you're already present in prospects' eyes because of your content, the more your company will be included on buyers' "short lists." In digital terms, you can think about this as a search process. When prospects are looking for answer to their questions related to your business, they'll query Google, and if your content article shows up, then they're more likely to read about you, and you're more likely to be included on their short list, especially if they mentally bookmark how helpful you were.
3. Increase ROI by Identifying Better Opportunities
Paid advertising efforts or leased assets have a limited lifespan. The value ends once the payment stops. If that's how you're getting leads—even leads that require an RFP and proposal process—then you're not getting your value's worth. Content created in an inbound marketing strategy has a compounding effect because it will continue to show up in organic search results (and likely social media too). Leads that find the content will continue to read pieces from yesterday or from months ago. They're also likely to be better leads for you because they're literally searching for solutions. In other words, they're probably closer to starting the purchase process.
4. Informed Leads Often Decline to Do an RFP
If you provide relevant information to your prospects with inbound marketing—content like case studies, whitepapers, and helpful articles—you help eliminate any guesswork and doubt. By further nurturing this relationship, you could remove the buyer's need for an RFP. In cases where an RFP is optional, the buyer will naturally move to the subjective choice of a trusted advisor or resource.
5. Win Smaller Projects that Lead to Larger Revenue Streams
Where RFPs are often not used are smaller jobs and projects. If you win a smaller project because of the relationship you build with a lead using inbound marketing, then that gives you an even stronger advantage in winning an RFP.
One of our strengths at Weidert Group is that we have a lot of background in industries where RFPs are simply the way people operate—regardless of whether they ensure the best results. For instance, while RFPs are meant to search for quality providers, sometimes they de-value subjective factors like quality of service or the importance of specialization. For more information on how inbound marketing could work for your industry, check out our guide below.