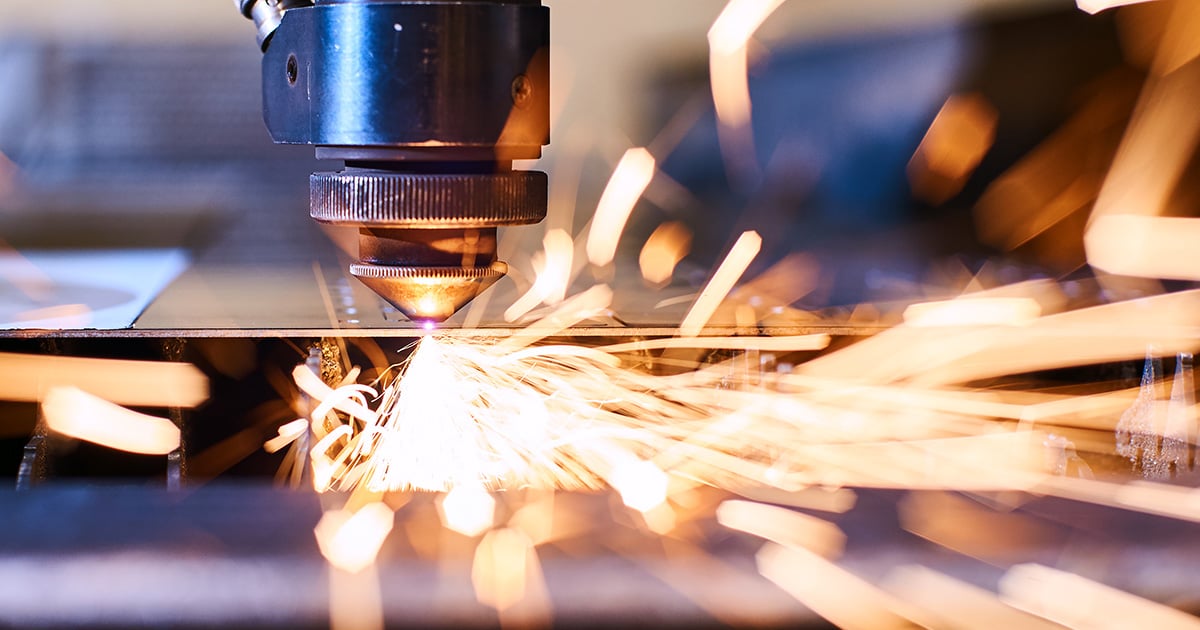 Inbound marketing for B2B organizations is vastly different than the marketing tactics used for B2C. But even within B2B there's a huge variance between the types of industries represented.
Perhaps because sales cycles are typically longer, or because of the complex nature of the industry, specialty manufacturers in particular sometimes struggle to wrap their heads around how inbound marketing for manufacturing can work for them compared to how their marketing has always been done in the past.
Blending the Best of Both Worlds
Exactly how does content marketing (blog posts, social media, advanced content downloads for lead generation, etc.) lead to increased sales of the products and services that specialty manufacturing companies offer? What about the role of sales calls and networking to build relationships? And does a manufacturer need to abandon its traditional outbound marketing tactics like trade shows?
RELATED: The Ultimate Guide to Inbound Marketing for Industrial Manufacturers
We'll never say your company shouldn't attend trade shows or that your sales team's efforts to build relationships are in conflict with inbound marketing. On the contrary, today's inbound marketing strategies are more focused on building strong customer relationships than ever. In fact, the inbound methodology is built on recognizing the great value that a personalized approach has in engaging potential customers and delighting the ones you already have so they become your biggest promoters and advocates.
The most successful inbound programs don't just focus on lead nurturing and building relationships with customers, they also focus on nurturing a strong relationship between sales and marketing to build a unified team that is a force to be reckoned with.
Not sure what such a marketing model might look like? Here, we'll share some examples of how others in the manufacturing industry are leveraging the power of inbound.
Examples of Inbound Marketing in Specialized Manufacturing
HubSpot, the authority on inbound marketing, features this company as a success story. SPOC Automation builds artificial lift controls for the oil and gas industry. They had a healthy approach to inbound marketing that didn't just focus on the next sales cycle; instead, they considered their inbound program a part of their 10-year goal. Too often, marketers in complex industries want overnight results, which can be difficult when the average sales cycle — from initial contact until when a customer places an order and receives their product — can span months and even years.
This company wanted to establish itself as a thought leader over time in a highly niche industry, and inbound marketing helped them do that. Much of their influence stems from their social media presence where they offer insights and resources to help educate their audience. They've produced some stunning videos that demonstrate the confidence and trust of their customers in their own words.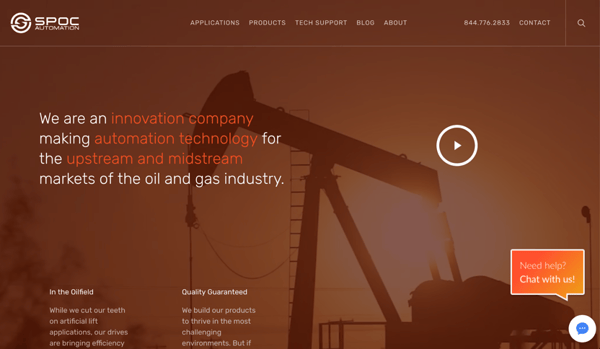 Their website is clean and easy to navigate with a pleasing sepia-toned theme that helps soften what may typically be seen as a tough industry. And their straight-forward conversational chat feature stands out without being obtrusive. SPOC's approach is refreshingly warm and inviting — not something you'd normally associate with oil and gas wells.
A custom injection molding manufacturer, Kaysun provides scientific molding and overmolding products and engineering services to OEMs. Unlike many commodity plastic parts that flood the market, those produced by Kaysun are highly specialized and are often used in complex medical devices, auto parts and other equipment that requires extremely tight tolerances and compliance with various regulations.
Assuring customers that their products can meet specifications and tight timelines is a critical aspect of winning business. Their blog content and advanced resources clearly communicate their authority and expertise with topics ranging from product engineering and the importance of Design for Manufacturability (DfM), to various resins and how each impacts the strength of the finished product in the field.
CTAs are prominently featured on their homepage and throughout their website, which uses background video of their robotics and automation to further demonstrate their advanced capabilities. Their site provides a clear path to engage visitors who are looking for answers to injection molding challenges.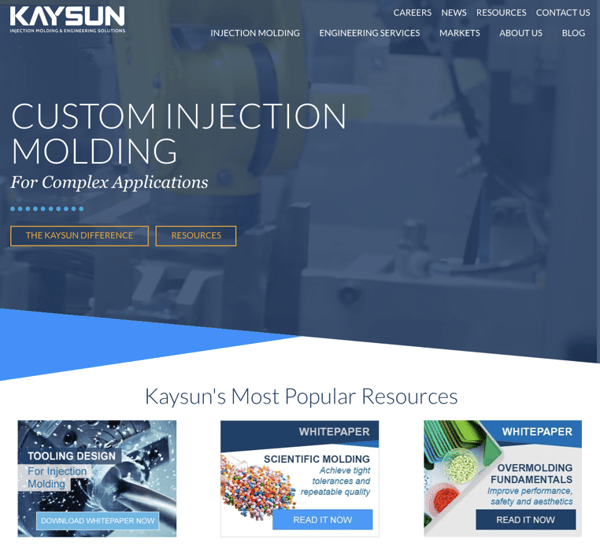 As a manufacturer of highly complex metal parts for OEMs in a wide range of industries including agriculture, automotive, industrial equipment and even military defense, Stecker Machine has gone all-in with their inbound strategy. They regularly blog and have some advanced content pieces to generate quality leads for their sales team. While it's a good "problem" to have, the last thing a manufacturer wants is for growth to be constrained by lack of workers to fulfill orders.
And as any manufacturer knows, recruiting and retaining skilled labor is one of the major challenges facing the sector currently. As such, Stecker's inbound efforts have lately focused on capturing the attention of potential employees as much as potential customers. They developed a nice careers landing page that targets this new breed of buyer persona and focused on keyword research that would maximize search engine optimization in their geographic region and appeal to potential recruits.
Their social channels get personal and highlight individual employee milestones and events, and they've even written blog posts that highlight their team atmosphere and how their employees contribute to their success. The company reports that half of their new non-production hires have resulted from their inbound efforts. If you're struggling to find skilled workers, inbound marketing could be a successful recruiting tool.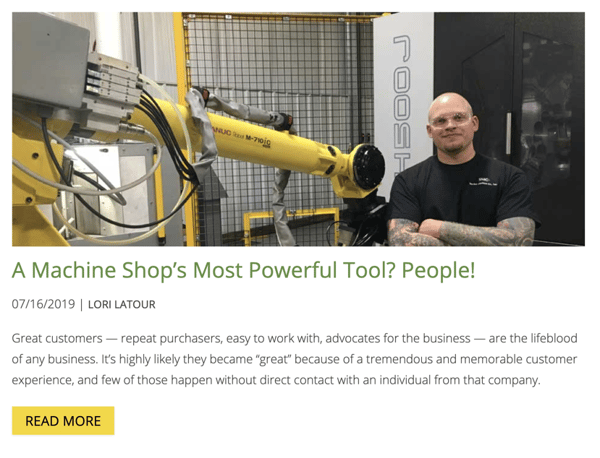 These are only a handful of examples of the possibilities inbound marketing offers for specialty manufacturers, but it proves no matter how niche or specialized your products may be, an inbound marketing strategy can improve online search performance and attract and convert qualified leads through your website.
To learn more about inbound marketing for manufacturers and how to get started, check out our guide below, and reach out to us if you need help getting started with your inbound strategy.