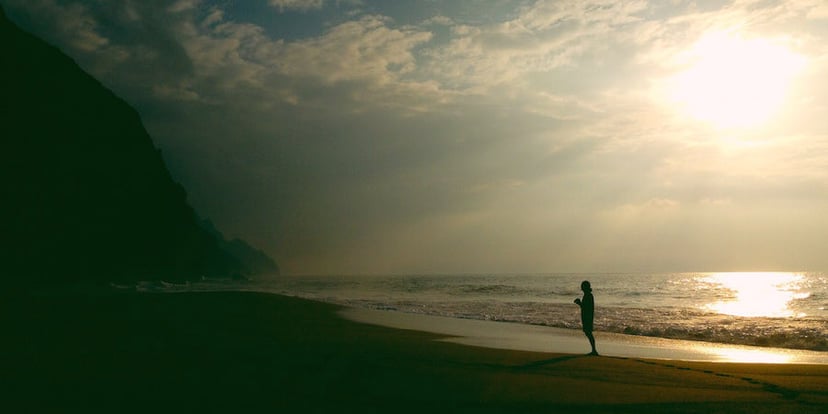 We blog quite a bit about buyer personas here at Weidert Group's world headquarters – how they help you more fully understand your target's buying behaviors, what types of information they want as they look for products and services, what motivates them, what their job priorities are, where they encounter professional hurdles and more.
In the end, personas make it possible to create very specific and valuable content your prospects need to make a purchase decision. Occasionally we also use personas to illustrate for clients how the process of Inbound Marketing works. Personas are the answer to the question: "So, what does Inbound Marketing look like from the target's perspective?"
Here's an overview of the Inbound Marketing users' experience, or, what it feels like to be nurtured.
If you were, say, a fire chief in Des Moines who'd just been given a budget to purchase new fire apparatus (in laymen's terms: fire trucks), this is what you'd experience if a fire apparatus manufacturer were doing Inbound Marketing. Keep in mind, all of you who wonder whether Inbound Marketing can work for B2B or specialty manufacturing, this example is for you:
You probably know a fair amount about the major players in the industry, but you want to get a "big picture" view of what other appropriate vendors are out there, how they differ, and what each has to offer, so you…

…go to Google and type in "fire apparatus manufacturers"

More than 1 million results come up (1,230,000 to be exact). The second one, xyzFire.com, has a meta description (the sentence or two underneath each result's heading) that says "Manufacturer of superior fire apparatus with extensive customization capabilities…" and a few other things that tell you this vendor is one you want to read more about

You click through to the XYZ Fire site
The site offers a free tip sheet, "Important Factors To Consider Before Choosing The Right Fire Apparatus." Fits right in with your stage in the buying process!
It also offers a free "Features Comparison Chart" showing the advantages of Victaulic piping and high pressure hose for reducing maintenance and downtime – two concerns you have to deal with every day.
The site also shows a video on the homepage demonstrating the benefits of XYZ Fire's pump panel layouts and rear access options.
Finally, you read one of the site's latest blog posts, about the latest safety enhancements the company has made to its line.

You download one of the offers (to get it, you just fill out form fields asking for your name, title, location, company, and email, and answer a question, "When do you anticipate purchasing new fire apparatus?"). You also watch the video.
Two days later, you receive an

email

that lets you download a

Fire

Apparatus Needs Checklist

from XYZ Fire; one week after that, XYZ Fire sends another email that directs you to another free download

– a recent customer case study about customized apparatus options.
Now you're pretty convinced that XYZ Fire has what you need, but you want peer confirmation, so you turn to

social media

– a fire station

forum

you visit occasionally – and look at other fire chiefs' reviews of various apparatus. You post a question about XYZ's quality and reliability and get some good input.
You then go to

LinkedIn

and join a group, "Iowa Fire Chiefs" and pose questions about peers' experiences with XYZ.
As a result of this process, you've learned a great deal about XYZ Fire and their products, feel well-informed about your options, and confident about considering XYZ Fire.
You're primed to be sold.
When that sales person calls, you're ready with good questions, and he or she knows what your interests and concerns are.
In a nutshell, that's the user experience with Inbound Marketing. Depending on the type of product or service, the experience varies – different social media platforms are more appropriate than others, the need for peer validation differs, and the forms of content that are most effective vary.
But one thing is the same no matter what your target is buying: when they're looking for a solution to a challenge, they're looking for it online. Inbound Marketing aligns precisely with today's buyer behavior and promotes the content they need, no matter where they are in their decision-making process.