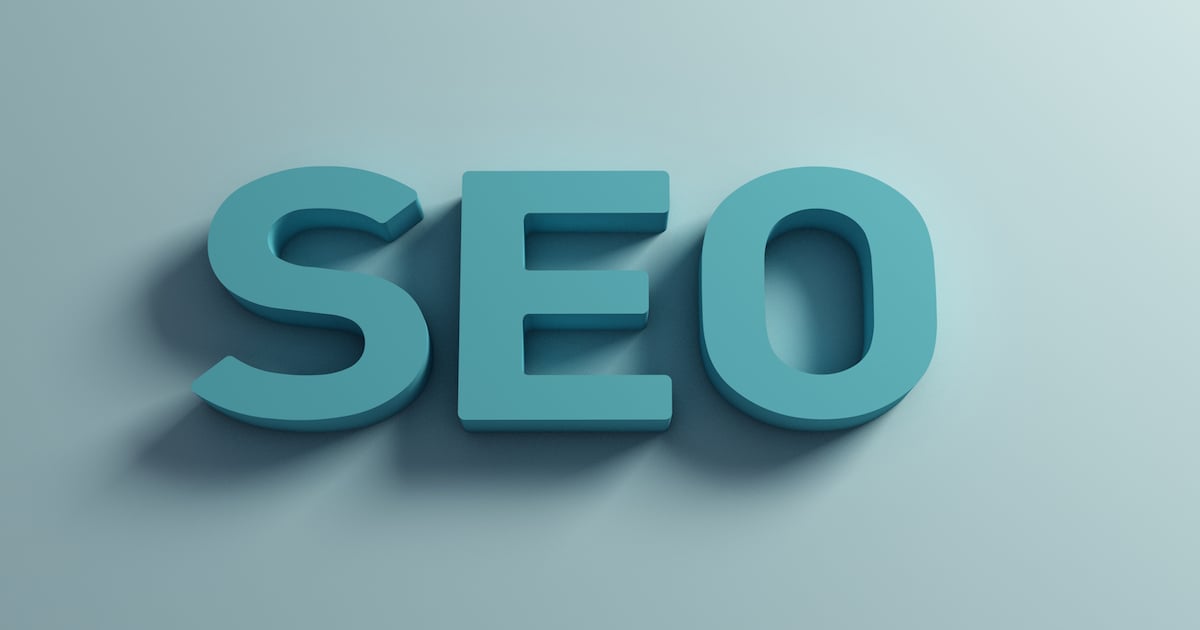 Today's mindblower: about 63,000 people perform Google searches every second.1 Yes: Every. Second. That's about 5.6 billion searches per day1, and you can bet marketers, companies, and retailers are fighting hard to be at the top of Search Engine Results Pages (SERP). Why? There's a nearly 45% click-through rate for sites in the very top SERP positions2 — an impressive return on unpaid, organic search results.
There's a common misperception that Search Engine Optimization (SEO) is a stand-alone, magical online marketing tactic for boosting the quantity and quality of traffic and, by extension, SERP positioning. SEO definitely influences those results, but only if it's leveraged at every point throughout a comprehensive inbound strategy. Social, link building, keywords, content, email marketing, influencers — everything you do on- and off-page should be viewed through an SEO lens and the technical underpinnings of your website need to include imperatives such as growth driven design and content pillar pages to further improve SEO results.
It's a big concept, but an important one. To truly leverage SEO and win prize SERP rankings, it's important to think through the interconnectivity of your inbound strategy, which ideally looks something like this: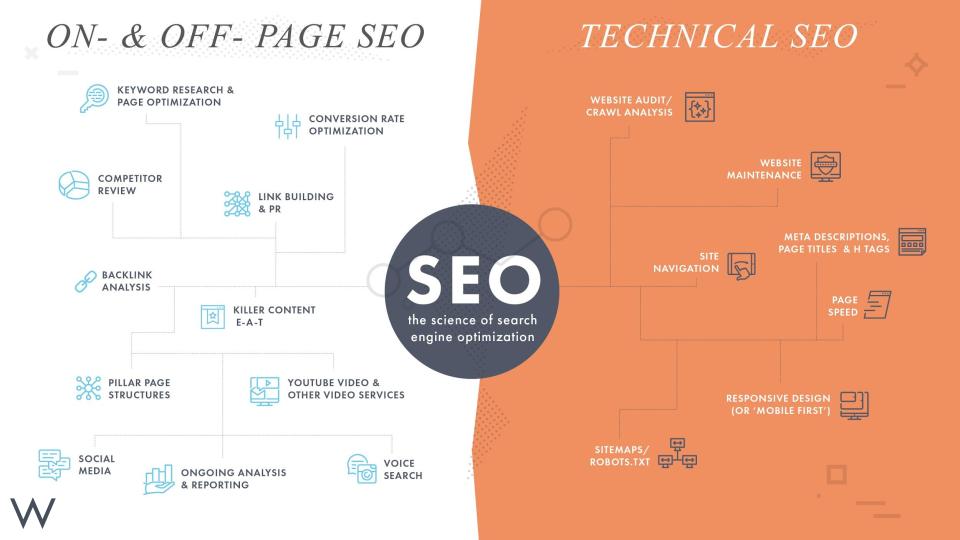 SEO has come a long way since it was introduced in 1991 to tame the keyword-stuffing, spammy-backlinking Wild West that was Internet search engines. Today, SEO isn't ancillary to your inbound strategy — it's at the center of it.
In fact, on- and off-page SEO are so intertwined into an inbound strategy and the production of high-quality content that aligns with your business's buyers, that we simply couldn't separate the two. If you do the work of competitive reviews and keyword research, that will drive your content strategy, which drives your pillar page structures and helps you earn backlinks, social shares, conversions, and turn up in search. Another way to think about it? You have to account for off-page SEO when you're doing your on-page SEO and content development.
In addition, you simply cannot ignore the technical SEO elements both at the time you build a website and ongoing. These elements require maintenance ongoing to ensure Google and other search engines are still able to effectively crawl your site and so Google knows your company's website serves today's users who are looking for lightning-fast load times and unbroken UX.
To learn more about what each of these elements is and how to put them to work for your company's inbound marketing program, dig into the fundamentals with our free SEO Survival Guide. Click the button below to get started!
SOURCES
1. SEOTribunal.com, 63 Fascinating Google Search Statistics, September 26, 2018
2. Directive, Share of SERP: A B2B Cheat Sheet to Maximizing Your Inbound Lead Generation from Search Marketing, August 10, 2017