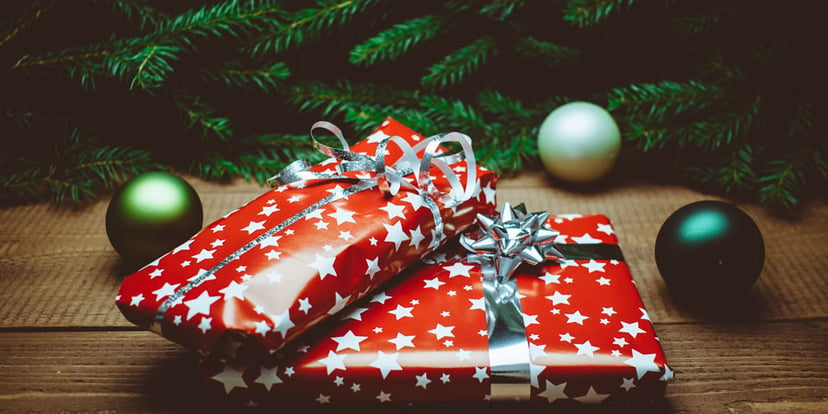 As marketing teams everywhere look forward to time off work for the holidays, they're starting to think ahead about setting their automated activites for the holidays. Should we publish blog articles over the holidays? Should our subscribers receive emails from us? How about special holiday messages—are they worth it?
For most of B2C marketing, prospects almost expect it—last minute sales pushes typically lead to inbox collisions before and on holidays. The night before Christmas, many retailers do all they can to get last minute shoppers to stop by. B2B marketers, on the other hand, stand to seriously annoy their prospects with any mention of business on Dec. 24 and 25. Generally, business buyers have very little interest in pursuing their next vendors during late December—nor should they have to!
Still, no marketer wants to be the company who opts not to send a nice holiday note when all their competitors do. How can you gauge what's the best marketing strategy for your industry and your customers?
#1. Don't Email Everybody. Send to Who You Think Would Appreciate It.
The wonderful thing about living in a world of marketing automation and CRM is that you don't have to batch email everybody during the holidays. Make your promotions during the holiday more selective and more targeted. Aim to delight people who you have a better connection with—close prospects, existing customers, identified evangelists, etc. Marketing automation tools, like HubSpot, make this very easy to do, so use the technology's power!
#2. Always Be Helpful. Period.
For your leads, if the best way to be helpful during the holidays is to shut up, then go ahead and stop sending emails. On the other hand, if your B2B buyer will be working down to the wire to get things done ahead of New Year's, then go ahead; make sure you offer relevant advice-oriented content through email.
#3. Make Sure Your Holiday Tone Matches Your Yearlong Tone.
Many companies try to suddenly become personal and cheer-y during the holiday season with festive messages, aftering being stiffly professional all the rest of the year. There's probably no more annoying tactic than for a marketer to be a B2B Scrooge most of the year, then turne cheery via email over the holidays. As a marketer, if you want to get casual with your prospects, then make sure you're appropriately casual all year long.
Business email, specifically, has shown to perform best when a more casual person-to-person tone is taken. So, if you're inclined to be cheery during December, then maybe you should consider writing more cheerily all year long.
#4. Gift Giving is Better than Letter Writing.
Sure, everybody enjoys a little note reminding them of the holiday spirit. But, in any industry, a gift goes way further! Maybe the message you should be sending isn't in email, maybe it's in the form of a physical package, or maybe a free offer. Consider what your prospects would appreciate, and replace your everyday tactics, like email, with something they'll really remember you for.
Conclusion: Understand your prospects and the personas you're targeting.
In inbound marketing (and most other approaches), personas are critically important to making your marketing relevant to potential buyers. If you're confused about whether your personas will appreciate emails over the holidays, then try getting to know them better.