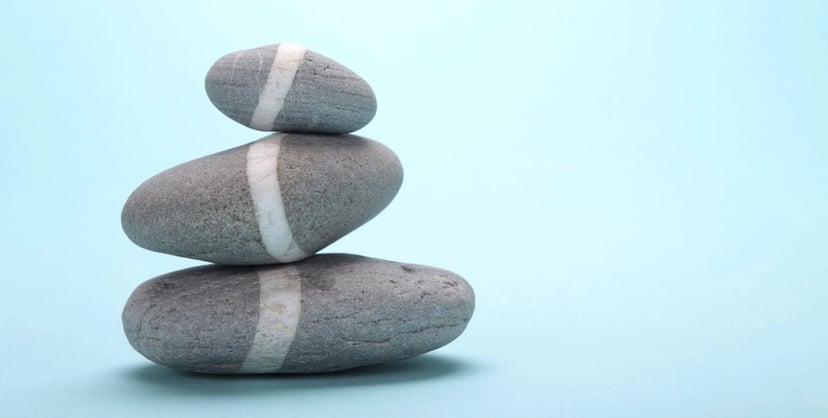 In inbound marketing, personas are a fictional yet very real representation of your target prospects; they represent the individual your sales people would drool over. That's why defining them with as much detail as possible is crucial to your big-picture and tactical marketing strategies. After all, you're creating content and determining which channels will best reach them, so you'd better make darn sure you understand their problems, questions, goals, and motivations.
Choose what type of personas make sense
It can be difficult knowing where to start when developing persona profiles. A good first step is to think about your business and your targets' businesses, and how you can organize your personas in a way that aligns with that organizational structure.
For example, the three primary ways we classify personas are: by vertical market, by functional role, and by decision-making or influencing power.
Using a persona type lends itself to relevant content creation
One of the chief principles we talk about in inbound strategy is relevancy. The fastest way to relevancy in the eyes of your targets is to speak directly to their pain points. And how can you do that unless you understand their industries, their roles, and their reasoning? Organizing your personas in one of these three ways helps you target your messaging in a way that makes the most sense to your audience. It also helps them find your content and be more likely to share it with their own networks, because you'll be able to write directly for terms they're searching.
1. Organizing personas by vertical market
If your products or services vary by industry, organizing your personas by vertical market makes a lot of sense. For example, if you're a manufacturer of industrial parts, you can group personas by automotive, medical, or consumer verticals, or even the type of facility they work in (i.e., continuous manufacturing, OEM, or machine shops).
From there, you can further refine what matters most to each persona. A plant manager in an automotive facility is going to have different needs than one who makes consumer goods. One way to clarify the differences between each of your vertical targets is to use tools like SIC and NAICS codes—for more on that, click here.
2. Organizing personas by job function or role
If your sales team is having conversations with targets in various business functions or roles, you would likely want to organize your personas around that. This is particularly common in engineering or technology firms. The reason is that the conversation you have with a marketing director may be very different than that you'd have with a technology director or CEO. Their priorities and goals differ, so speaking their languages means talking about pain points they can relate to.
For example, if you're a SaaS company and you're talking to the CEO of a startup, he or she is going to care about cash flow and how your services can help the business grow. Whereas a technology director will want to know more about the services you provide in terms of data reliability, support, and user experience.
3. Organizing personas by decision-making and influencing authority
In any marketing or sales conversation, it's crucial to know if you have the right people in the room—even the virtual room of the Internet. More often than not, your primary audience is the influencers, because they are the mid-level managers, product development engineers, or vendor relationship people searching for answers to present solutions to their stakeholders. Your content should provide them with the answers they're looking for so they can look smart in front of their bosses, and ultimately nurture them down the path to win you a sale. Sometimes we refer to these folks as the "gatekeepers" as well, since in technical situations like engineering they hold veto power on vendor relationships. If this is a situation you face regularly, organizing your personas around influencers and decision makers makes sense.
Regardless of persona type, content should always be helpful
Remember, inbound marketing should never be just about your product—always lead with helpful content that first speaks to your personas' problems and questions (awareness stage), offers solutions (consideration stage), and lastly, at the bottom of the funnel, talks up your superior products or services (decision stage).