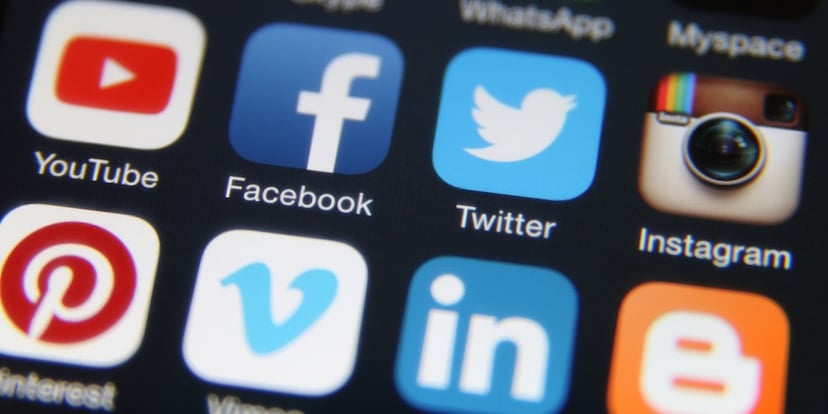 Social media networks continue to grow and evolve and, as they do, many more individuals are participating. In the last year, the number of active users of social media platforms grew an astounding 21%. Some industrial B2B organizations remain hesitant to jump on board, however, believing the average social media user is more focused on connecting with family and friends or keeping up with popular culture and news than they are with finding a manufacturing facility, for example. As far as any marketing value is concerned, the general belief is that social media is reserved for direct-to-consumer companies that want to use it as a strategic tool to reach their audience and market their products.
"Our customers are seeking solutions for an issue with a critical use mechanical application, not a funny cat video in their news feed."
True. But would you agree there's more to a marketing strategy than just promoting your products? I hope so, because if all you do is try to "sell" at every turn, your potential buyers will be turned off no matter how you choose to reach them. A well-rounded B2B marketing strategy goes beyond simply promoting a product or service and takes a holistic approach that nurtures potential customers and involves every facet of an organization — from people to production to products and beyond.
Why does your B2B company need to be on social media? We'll examine the top four social channels and outline several reasons why you should leverage each.
Facebook
Facebook continues to reign supreme, and it's estimated that 89% of U.S. internet users are exposed to it. Let that sink in for a moment. With nearly nine out of 10 people either having actual accounts or simply stumbling across the social channel when doing an online search, the platform shouldn't be discounted, no matter what your business model is.
Undeniably, however, Facebook's main function is to connect personal relationships, and the likelihood of an engineer searching this platform to learn about robotic assembly line components, for example, is slim. But what if that engineer is also a perfect candidate to join your workforce?
The skilled labor shortage is a real problem for many manufacturers, and companies need to take a creative approach to attract qualified candidates. The lack of a skilled workforce will have an effect on your product's quality, speed to market and overall sales. Some companies are actually unable to fulfill orders or take on new clients simply because they don't have the workers to produce the goods. A prolonged labor shortage will negatively impact your bottom line — better employees lead to better products and more customers. Facebook can help your company build an online community that demonstrates your company culture, community involvement and show the human side of your organization to attract potential hires. Don't be afraid to share about company parties, employee accomplishments, community involvement and more. At Weidert, we try to highlight our company culture as much as possible on this social media channel (you can see an example of a happy hour with a client below).
Facebook also allows you to run highly targeted ads to reach prospects. For example, if you're looking for workers to join your software development team, you can target individuals who are within a certain radius of your location, who like a specific author or brand, have a specific profession, or who like certain technology-related pages (even those of your competitors).
LinkedIn
If you were forced to choose only one social network for business, LinkedIn should top the list. Networking continues to serve as a viable sales tool. The professional relationships formed with clients — both current and potential — can serve as a differentiator in a highly competitive industry landscape, especially if your price point is higher than your competitors.
LinkedIn is where professionals go to connect, share industry news and learn the latest insights on innovation — very few funny cat videos found here. It's a great avenue for sharing your company's blog posts and content to establish you and your organization as thought leaders in your industry to build rapport and a reputation.
Where LinkedIn often shines is in recruitment efforts. Once again, you can highlight your company culture and use the available tools to target qualified candidates for open positions. A simple keyword search for "electromechanical engineers," for example, will bring up contacts who have that title listed among their qualifications or previous employment, and it will also show what degree of separation they are from your network (e.g., 1st, 2nd, 3rd). Make sure your company page clearly outlines its capabilities and culture and that it shares rich content that demonstrates its expertise. Many other recruitment tips for LinkedIn are highlighted in this helpful article.
Twitter
Twitter can be a challenge for B2B companies. Much of the platform is focused on breaking news and the reactions to it. In its infancy, it seemed everyone was jumping on the Twitter bandwagon, but it's becoming less relevant for business. It still has its place, however, depending on your industry and the types of products you produce, especially if those products resonate with a particular community. Food manufacturers, niche industries and commodity products, for example, tend to have a greater following and more interactive participation.
Fortune 500 companies sometimes make their own news, and smaller companies that may have similar business models can glean industry insights by following these and other competitors. If you're publishing content, you still want to be on Twitter to take advantage of one more avenue for getting it out there. People want options when consuming content.
YouTube
In the digital age, video is king. Four times as many consumers prefer to watch a video about a product than read about it, and 62% of B2B marketers rate videos as an effective content marketing tactic. Want to increase the open rate of the emails sent to your inbound sales leads? Use the word "video" in the subject line and your open rates will be boosted by 19% and clickthrough rates will increase 65%! For manufacturers, these visual content marketing statistics stress the importance of leveraging the power of video to differentiate their products and people from the competition, and the number one platform for hosting that video continues to be YouTube.
When shared on social channels, a YouTube video will automatically include a preview image and, in the case of Facebook and LinkedIn, viewers can watch a shared YouTube video directly in their newsfeeds without having to leave the platform. Informational content about your products, services or employment opportunities can be shared in an easily digestible format. If you haven't thought about creating a YouTube channel, now's the time to start.
All Aboard!
Manufacturers that don't have a presence on social media need to take a fresh approach and reconsider how prospective customers and employees are accessing information if they want to maximize sales potential and create a competitive advantage.
Think social media isn't effective for B2B companies? Think again. See how social networks can be used as sales and recruitment tools.