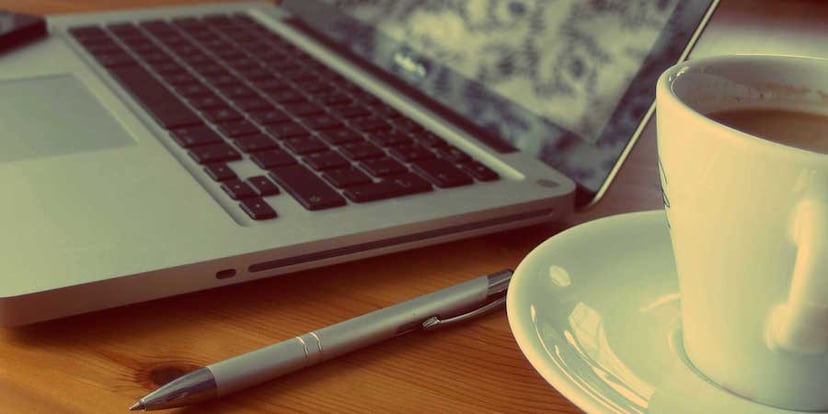 When HubSpot ran their 2013 Inbound Marketing Report, they revealed that 18% of marketers reported challenges in gauging ROI and 15% had trouble tracking data. The solution to these stumbling blocks is to leverage the right marketing technologies that help you manage, track and improve your overall inbound and digital marketing efforts.
Improve your content marketing using today's top marketing technologies.
Content Management System
Providing your marketing, web development and IT team the support of a CMS platform is critical to measuring the performance and ROI of your marketing. Dynamic content publishing through a content management system provides real-time performance-based data. With that feedback, you can see what pages are performing best (and worst), what blog topics are most attractive, what keywords are being used most, where your traffic is coming from (organic/direct, through social media, from referral sites), and much more.
Email Marketing
If you're not getting in touch with your leads through email, your competitors will. Email is the preferred method of commercial communication by 74% of adults today (source). Using email marketing as part of a digital strategy encourages deeper engagement and helps both marketers and sales pros alike engage in more customized attention.
Lead Nurturing and Scoring
Lead nurturing and email marketing work hand-in-hand. Once a prospect has converted on an offer delivered via email and directing the visitor to your site, you've got a valuable snapshot of their interest and need. Lead nurturing gives your marketing team a chance to nurture that prospect based on their interest and deliver follow-up content that offers added value related to the topic.
As you're building a database of contacts, you'll need a way to prioritize those who are of greatest interest to your sales team. Lead scoring is one marketing technology you can't live without. Say, for example, you have 150 new leads visiting your site every month. If you spend 20-30 minutes researching each lead to determine if they are worthy to send on to your sales team, you could spend up to 75 hours a month prioritizing each potential customer. Integrating effective lead scoring automates this process by giving higher scores to specific attributes that are important to your team, ensuring the most valuable leads score the highest, truly a time-saving tool.
Keyword Management/SEO
To some, SEO is a mythical animal living in the deep sea. To the rest of us, the only thing certain about SEO is that not much is certain. The #1 spot on Google has a price and we're all wanting to chase after it.
Why, though, do you need a keyword tool?
Monitoring movement around keywords that are critical to your business can result in more visibility and an increase in your Search Engine Rank Position (SERP). Using a keyword tool will help you measure your growth or decline in SERP rankings as your Inbound Marketing evolves. Keeping tabs on important keywords will help you tailor your content to reflect changes in searcher behavior.
Social Media Monitoring
Social media can be a game changer for sharing content and prospect/lead interaction, so make sure you include social media analytics into your marketing technologies toolbox using a tool that integrates social media monitoring with your other efforts.
Facebook, Twitter and LinkedIn analytics are good stand-alone starting points but they don't mesh well with other data you're collecting. Using new marketing technologies, you can view data across all platforms in a similar fashion. These tools provide critical metrics all in one location without digging.

Marketing Analytics
There's nothing more important to marketers than measuring the ROI of each marketing tactic, yet Google Analytics, the most widely referenced tool, doesn't provide all the metrics you need to measure the effectiveness of your marketing. Google Analytics gives you very practical web analytics but those don't translate into marketing analytics cleanly all the time.
"Today's marketing goes beyond the bounds of your website. It's the intersection of what happens between your marketing channels and the outcome on the other side that provides the most marketing insight." HubSpot's blog details the necessity for marketing analytics over web analytics as marketing efforts go beyond web interaction. The data provides a closed loop view at how users (not page viewers) interact and produce results.
That might have been enough to knock you out of your chair. The combined results, statistics and analytics of all of these six technologies provide your marketing team with powerful data that captures the effectiveness of your comprehensive content marketing execution. If you're not evaluating the power of your entire digital marketing strategy with these technologies, you're missing out on valuable data that gives you the clearest picture of overall ROI.
Would you like to take a free test drive of all of these marketing technologies put together in one package? Try HubSpot and we'll provide support directly to you.