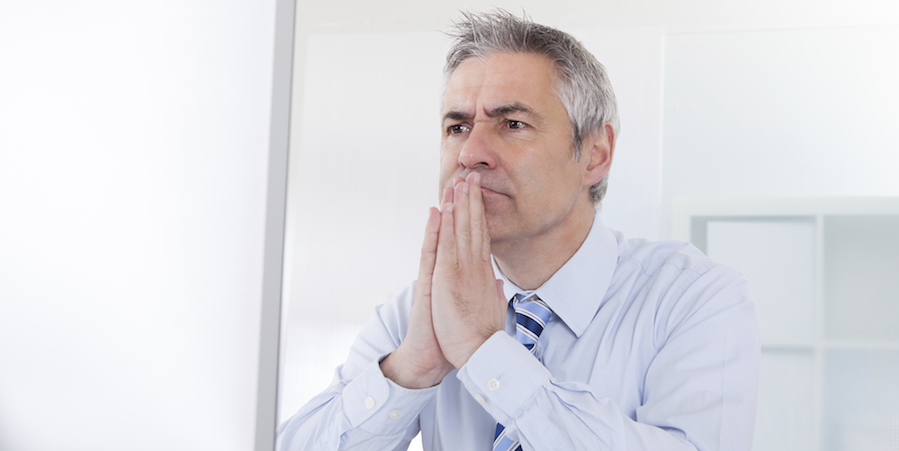 The battle to get your business found online by users who are entering local search queries into Google isn't easy. But wait, here comes Google to save the day! Google rides in like a knight in shining armor, but the sheen on that chainmail is superficial upon closer examination.
Google gives marketers a number of different page options, but it can all quickly become puzzling. The differences between the page types is not explained well, which could cause you to choose the wrong type of page to focus on. You must know the differences between Google's page types in order to correctly position your brand for local searches. I'm going to run through the differences with you to help get you off on the right foot.
Google Places For Business
This is the most basic form of a Google local page but shouldn't be ignored because of its simplicity. A Places page will literally place your business on the map so customers can find your physical address. GPS devices using Google Maps will retrieve your address from this listing, so it's paramount to keep it updated once your page is created. Your contact information such as phone number and hours of operation can also be listed with a few photos of the business's location.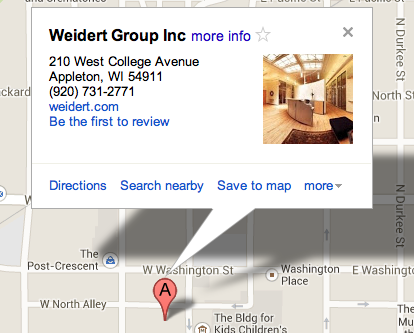 Google actually requires verification of your business in order for it to be listed correctly and for modifications to be made. You can do this via phone or snail mail (which sounds like a pain but helps eliminate fake pages from being set up).
Google places allows you to list your business but it doesn't allow you to form connections with other businesses, have reviews posted, or foster social engagement. To set up a Places page for your business simply follow this link and fill out the necessary information to get started.
Google+ Local For Businesses
This type of page isn't a drastic change from Google Places For Business; it simply adds social features onto your physical location information. The social features are identical to the features offered with a Google+ page including circles, hangouts, updates, and +1's.
Putting it simply, your business can make more of a ripple online with a Google+ Local For Business Page. Google likes to see this and you'll have a greater chance of coming up on more searches.
You still have to slog through the same listing process as with a Google Places For Business page, which includes verifying your ownership of the business via phone or mail. In addition, you can add more visual elements to your page such as a cover photo that will help your business stand out. You should also link your company's website to your Google+ profile which will give you a nice little check mark by your name.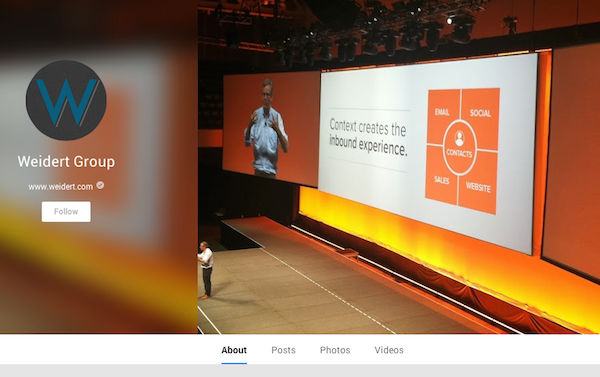 Don't become an online hermit! Businesses get the biggest benefit out of Google+ when they start connecting to other businesses and prominent local individuals. You can claim your page and start filling out the information here.
Google Pages, Assemble!
Your Google Places for Business Page and Google+ Local Page for Business can (and should) be combined under one profile. This can be confusing but it allows you to manage everything with one profile. Below are the steps to take; keep in mind that you need to use the same email address for each page you create.
Create and verify a Google Places For Business Page
Create and verify a Google+ Local For Business Page
Your Google Places Page will automatically merge with your Google+ Local Page (this may take a few hours)
Now everything can be viewed and edited on one dashboard once you log into Google+
Going Forward
Your focus should be on keeping your profiles up-to-date with identical contact information to avoid any confusion for a user. As I mentioned before, it's also the time to become a social butterfly on Google+ for your business. You should go crazy at first and add as many local businesses, restaurants, etc., to circles on your Google+ profile. You should also keep posting updates on your business, offers, and other industry or local news. This will all help your business's Google Places page populate for users conducting a local search.
Topics: Social Media, Search Engine Optimization

Written by
Sam Lowe