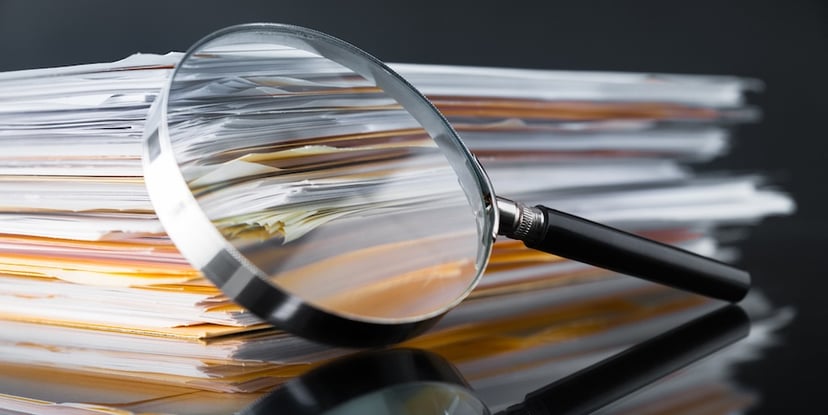 As an inbound marketer, you're all about being ahead of the curve and using the latest marketing techniques to get leads and attract traffic to your website. Whether it be through paid social ads, blogging and vlogging, staying on top of the latest SEO changes, or having the sleekest user experience (U/X) and website design, you know buyer research habits are always changing, and if you want your marketing efforts to be effective, you need to change with them.
Recently, a new content strategy revolving around "content pillars" and "topic clusters" has emerged as a best practice for businesses doing inbound marketing, and we're here to tell you all about it.
What are Content Pillars and Topic Clusters (and Why are They Working)?
With search engines and search habits evolving due to all the new content being created today, content pillars and topic clusters have risen in popularity as an SEO and content strategy to help improve a site's search ranking for several topics, while also improving the site's architecture and company's reputation.
As people become more familiar with search engines and how to find what they're looking for, more context is being added to searches (i.e., "best ______ for _______ "), forcing businesses to focus on hundreds of long-tail search variations, as opposed to simply dominating a few keywords. This means creating more targeted content around specific topics, but simply having one blog article about something often isn't enough to get found any more. By separating your content in content pillars (key subjects of focus) and topic clusters (sub-categories that relate to the pillar), and linking them all together on your site, you can increase your search ranking for those subjects and your overall visibility. Search engines understand that there is a semantic relationship between the information of different topic clusters and your pillar page, and the more high-quality information you're able to provide (and internally link to) on crawl-able pages, the more you'll be seen as an expert in the eyes of Google—helping to boost your page rank.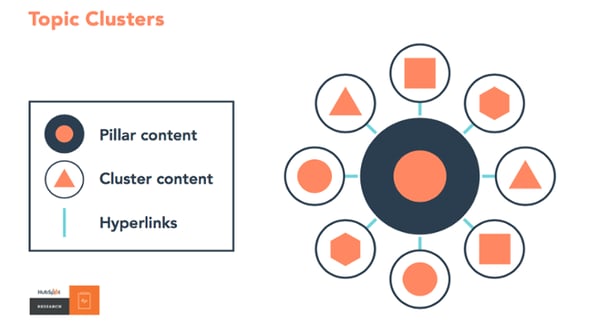 How Content Pillars and Topic Clusters Work
You should have several content pillars that each focus on a popular topic your prospects are searching for, and that also match your company's capabilities and offerings. Once you've decided on your pillars, pillar pages need to be created on your website as the main information hub for each topic. These pages should be filled with a thorough overview of the topic, and link to your topic clusters, which can be any type of content (blogs, videos, eBooks, etc.) that relates to your main pillar, but offers more specific insights on a particular subject.
A good way to think about pillar pages and topic clusters is like they're a book; the pillar page is the book itself, and topic clusters are like the chapters. The more content and information you have on a pillar and its sub-topics, the more internal links you'll be able to create on your site, which helps improve U/X and navigation – and add a significant boost to your SEO.
"A good way to think about pillar pages and topic clusters is like they're a book; the pillar page is the book itself, and topic clusters are like the chapters."
If that's still confusing, here's an example of how HubSpot's site used to be set up before switching topic clusters. Although they had 3 main focus areas, similar to content pillars, all their topic clusters were bunched together and unorganized, making it less optimal to navigate and create internals links.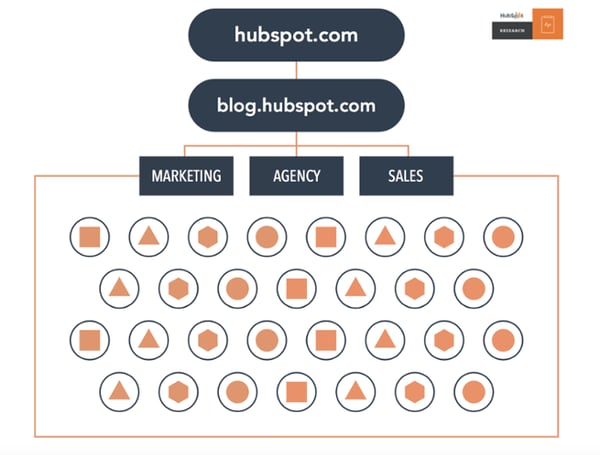 To create these pillar pages, they didn't recreate the wheel; they utilized the content they already had and reorganized it for a better usability and it helped boost their SEO for these topics. After switching to content pillars and topic clusters, you can see that content is more organized, and better linked together throughout their site. Here's an example of their content strategy pillar page.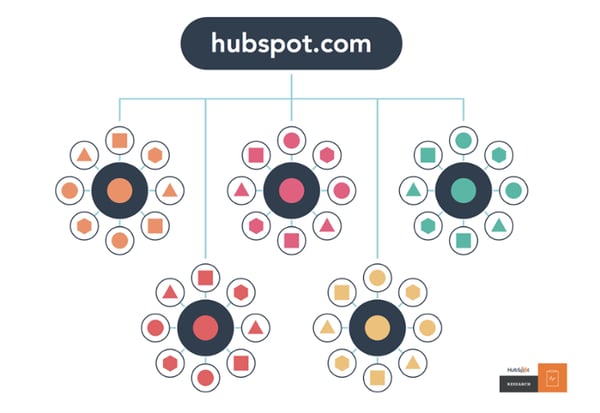 How to Learn More?
If you want to learn more about content pillars and topic clusters, HubSpot has recently written a number of really helpful articles and resources on the matter. These 3 offer a good starting point, however:
The Future of Content Strategy
Topic Clusters: The Next Evolution of SEO
What Are Pillar Pages, Topic Clusters, and Subtopics?
Likewise, you can always check out our Inbound Marketing pillar page, and reach out to our Marketing Manager, Kelly Wilhelme, to talk about how we implemented them for Weidert Group.

Topics: Content Marketing

Written by
Alex Sobal
Alex has exceptional writing skills and the ability to learn new industries and their complex processes. While at Weidert Group, he was also an avid social media marketer and wrote frequently on online community engagement and content creation strategies for our blog.