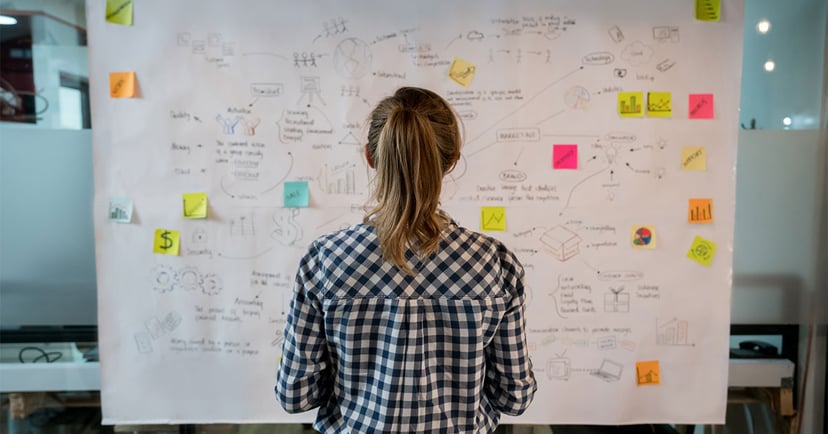 In North America, as of 2017, 76% of marketers use inbound marketing approach as their primary strategy—meaning, if you aren't currently doing inbound for your business, three of your competitors likely are.
Not enough to get your attention? Try this: inbound marketing campaigns achieve higher ROI than outbound techniques regardless of company size, geography or budget. The explanation is pretty simple. Inbound marketing revolves around meaningful content, and that content generates attention and can be shared easily. It takes on a Field of Dreams quality: build it and they will come.
That brings up an interesting aspect of inbound marketing. As opposed to some traditional methods that largely impose marketing on people, inbound marketing leverages buying behavior in order to attract, convert, close and delight them. Inbound enhances the buying journey instead of interrupting it, and these inbound marketing statistics prove it:
68% of B2B customers prefer to research independently online — meaning the battleground for reaching B2B clients is clearly online
90% of searchers haven't made their minds up about a brand before starting their search
Only 29% of people want to talk to a salesperson to learn more about a product, while 62% will consult a search engine
47% of buyers view at least 3 to 5 pieces of content before deciding to speak with a sales rep
87% of buyers give more credence to content that's shared by an industry influencer.
79% of B2B marketers credit email as the most effective distribution channel for demand gen efforts (though GDPR may impact that in EU countries)
81% of consumers have closed a browser or exited a webpage because of a pop-up ad
The most successful B2B marketers spend 40% of their total marketing budget on content marketing
So, we know customers buy into Inbound Marketing...but are marketing professionals true believers? No doubt about it. Of surveyed B2B companies:
55% of marketers say blog content creation is their top inbound marketing priority
30% of marketers think traditional outbound marketing tactics are overrated
18% of marketers say outbound practices provide the highest quality leads for sales
Marketers' faith in inbound marketing bears out in—among other things—lead generation impact:
Inbound marketing generates three times more leads per dollar than traditional methods
Persona-driven content generated by inbound increases the volume of Sales Qualified Leads (SQLs) by 45%
Businesses that nurture leads make 50% more sales at a cost that's 33% less than leads that aren't nurtured
Content marketing gets three times more leads than paid search advertising
Still have questions after reviewing all these inbound marketing statistics? Check out our guide, Answers to the Top 15 Questions About Inbound Marketing, to learn more and what it could all mean for your company.
Sources:
HubSpot State of Inbound 2018
HubSpot Marketing Statistics
Demand Gen Report, 2017
Forrester