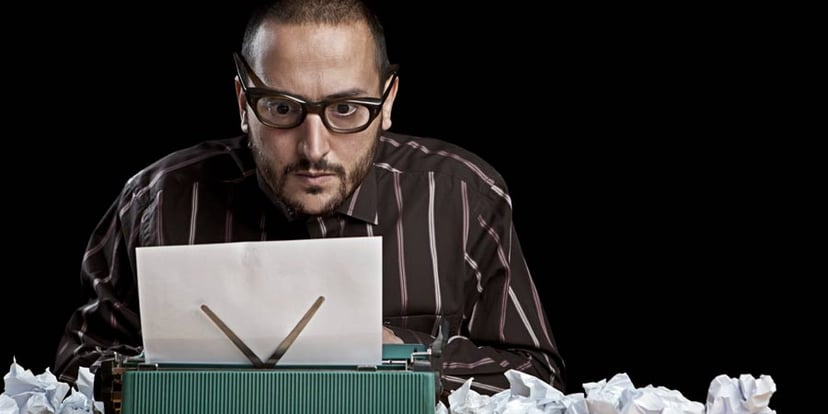 Starting up a blog is one of the hardest parts about blogging. Imagine your blog is a library, but your library just opened and you only have one or two books to rent out. If they're good books, you'll at least get a few visitors to stop by and check them out, but you know you could do a lot better if you had a lot more books to offer.
See what I'm getting at?
When you just get started with a blog, you always want to get a strong promotional push right away so that people know it exists and can start subscribing. However, if you only have one or two different posts to promote, you can only share the same article so many times before people get tired of seeing it. To help you make the most of having a limited blog history, here are 5 things you can do to help promote your blog when you're just getting started:
1. Have Multiple Blog Articles Ready Before Launching Your Blog
If you want to avoid having only one or two blog articles to promote right away, try waiting to launch your blog until you have about five articles ready to publish. This way, you can promote your original content and showcase your thought leadership without upsetting your social media fans for sharing the same thing over and over. Once the first five are published, make sure you stick to your editorial calendar to continue publishing the rest of your articles as scheduled.
2. Promote New Articles on Social Media Channels
While you'll want to make sure you don't over-promote your first few posts with your followers, you can still share the posts on social media several times before they lose their appeal. Try posting them at different times throughout the week and different days using different lead-ins for each network. The more you can make each post different from the previous one, the more mileage you'll get out of sharing them.
3. Send Out a New Blog Alert and Please Subscribe Email
In addition to using social media to promote your blog, email is also very effective—especially when just getting started. Once your first post has gone live, make sure you email your entire contact list alerting them of the news, and include a blog subscription CTA so you can start building a following right off the bat.
4. Share Third-Party Articles on Social Media
If you're familiar with the 30/60/10 ratio for social media marketing, you should already know that promoting your own content all the time isn't a good idea. In fact, for every 3 of your own articles that you promote, you should promote at least 6 third-party articles that resonate with your audience. Rather than overloading your fans with the only two blogs you have and causing them to ignore your posts, share some helpful articles written by other companies to help break up the repetition. It might not get them back to your blog, but they'll be more interested in your social posts in the future, which will certainly include your new blog posts.
5. Promote Your Advanced Content
In addition to sharing third-party articles to break up the repetition of your social media, one out of every ten social media posts you share should also include a link to one of your CTA's or advanced content offers. You should already have some kind of CTA being used in your first few articles, so make sure you add it to your social media mix to keep things different. If they convert, that's even better than someone visiting your blog!
While it might not always be easy to get the ball rolling on your company's blog, your content promotion can be a lot easier if you follow these 5 tips when starting out. For more content promotion tips, make sure you download our eBook below, How to Use Social Media to Attract More Visitors to Your Website.