If you're not using video as a marketing tool, you are falling behind. We know that video is only increasing in popularity, proven by the recent numbers that show in 2017, more than 500 million hours of videos are watched on YouTube each day. You may be thinking that the majority of those are cat videos (which is not completely false) but, 87% of online marketers are using video content – and prospective customers are watching. HubSpot reports that 4X as many customers would rather watch a video about a product than read about it. Here are 5 creative video marketing tactics that may be right for your business.
Illustrate Product Features with Animation
Animation can be an inspiring way to take a product video from bland to grand. It can be attention-grabbing and memorable, demonstrating process and features of certain elements in a way that live action cannot.
Take a Quick Look with Time Lapse
Showcase new construction, the life of a product, the capabilities of a new machine, even the traffic at an event! Time lapse videos can provide a quick insight into hours, days, weeks, even months of work. Giving the viewer this summarized version can highlight productivity, displaying how things are accomplished and how teams work together.
Make Yourself Known with "About Us"
Tell your story! Reading a page of copy about how a company got started and how they got to where they are today can be a bit of a snoozefest, but a good "about us" video can communicate the atmosphere, the personalities of the staff, personal perspectives of the company and more, and all within a short, digestible minute or two.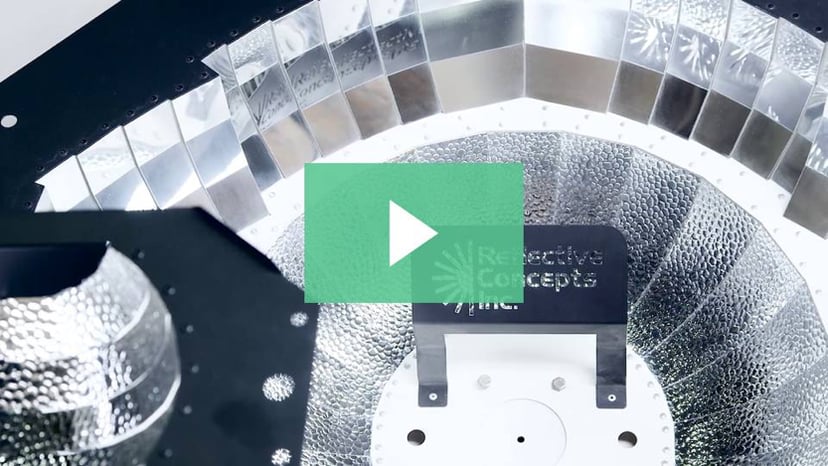 Integrate Product Information with Customer Testimonials
A product video can be powerful on its own, and so can customer testimonials, but the combination is what can really drive home the unique value you're offering. Flaunt your success stories while at the same time inform the audience about all the ways your product can work for them.
Take on a New Angle with Aerial and Drone
People love to see things from a new perspective! The capabilities of drones continue to advance and make it possible to use a video to showcase "the big picture." You might think of drone videos always taking place outdoors, but they can also take an overview of a warehouse, show a manufacturing facility, highlight real estate features - there are so many possibilities.
Getting started with video can seem intimidating but it's not a digital space you want to ignore. Need help creating new content? Check out our ebook below.