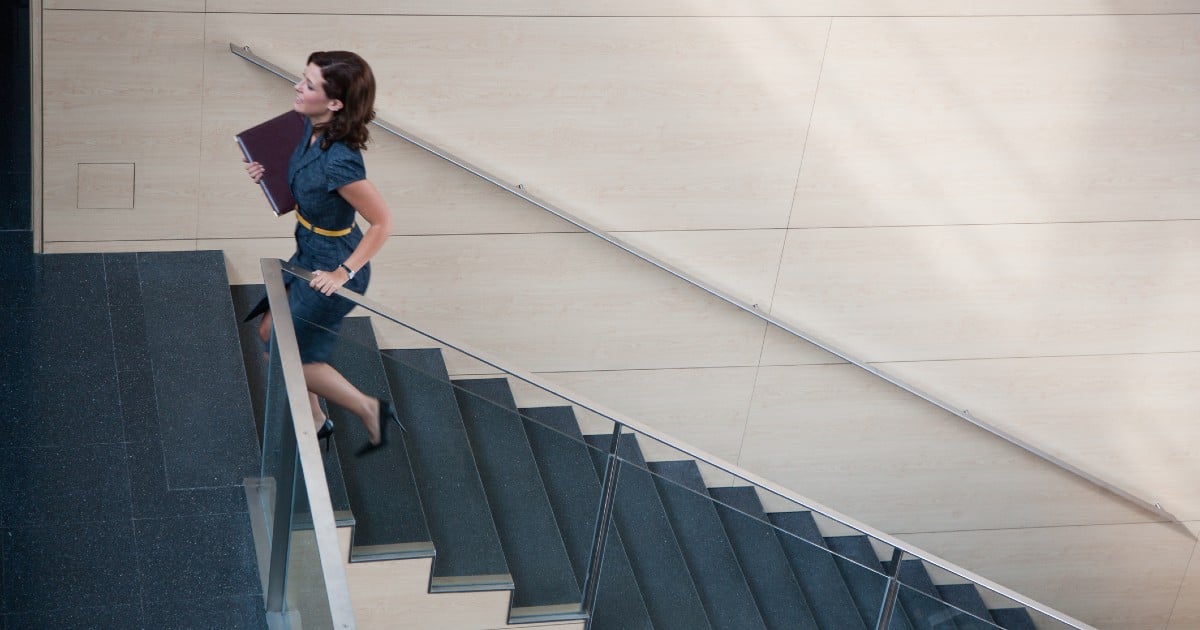 You've likely heard the statistics. A whopping 94% of B2B buyers use online search as they make purchase decisions — and 70% entirely complete their research before reaching out to a potential vendor partner. That's a lot of could-be sales you're missing out on if you aren't leveraging the power of inbound marketing.
Sounds great, right? Attract, engage, and delight prospects and customers for substantial business growth. It is! But, simply embracing the tenets of inbound marketing doesn't mean you'll meet with success.
Instead, an inbound marketing assessment is in order to truly answer the question, "Am I ready for inbound marketing?" Use these seven steps as guideposts to evaluate your organization's readiness.
1. Focused intent
Knowing how, why, and against whom your organization competes in the marketplace is essential. Think of it as the foundation for and clear intention behind business decisions so you:
Identify the best opportunities and pick a vertical, a market, a channel, etc., instead of trying to be all things to all people
Develop clear points of differentiation, a value proposition, and a competitive advantage. Inbound isn't tailored to commodity sales, but it can work wonders when you have expertise related to a highly considered product and/or service
2. Managed expectations
Your company's key stakeholders may not understand how to start inbound marketing, or what to expect once an inbound marketing program is implemented. To help them get on board with inbound (and to help you manage their expectations), do legwork on:
Your reasons for and nature of the investment in inbound marketing
The inbound marketing roles of people within your organization
How your intended inbound marketing agency will be leveraged, and for what length of time
3. Defined success
Chances are your inbound marketing program will be deemed successful based upon hitting ROI or payback goals. That said, your inbound marketing assessment should include realistic KPIs that include consideration of:
The kind of site traffic and conversions needed to achieve your inbound marketing goals
The metrics you currently have that can be plugged into your BD funnel to evaluate traffic and better understand the reality of lead conversions to opportunities and sales
Your customer lifetime value (CLV)
4. Aligned teamwork
Inbound marketing revolves around the buyer/customer and requires company alignment throughout the entire customer lifecycle. It's critical you honestly evaluate:
If/how your Marketing, Sales, and Service teams work in unison in pursuit of initial goals and throughout the entire customer's journey with your business
If/how well your teams understand the concept of the spinning flywheel, and how it impacts turning strangers into prospects, prospects into customers, and customers into promoters
What needs to happen, if anything, to align your teams in support of inbound marketing initiatives
5. Top down buy-in
Inbound marketing generally requires deep change throughout the entire organization. This means your leadership team needs to be ready to walk the talk — and not just at the beginning of the program. Do you have support and commitment needed from leadership and key stakeholders to be successful?
6. Consistent execution
Having the willingness to start an inbound marketing program is important, but rolling it out and executing it to your organization's best advantage requires practicality. Take a "big picture" look at:
How your Marketing, Sales, and Service teams are leveraging your current and new marketing capabilities and tools to achieve goals
Whether the technology you have in place supports alignment of internal teams or creates impediments to progress
If your current tools and technology are sufficient for initial implementation of a complete inbound marketing program
7. Designated resources
Part and parcel to successful program execution is having the resources to support it. Carefully consider what taking on inbound marketing means in terms of:
Time
Talent
Funding
How responsibilities are split between your team members and/or between your team and your intended inbound marketing agency
An inbound marketing assessment is a valuable tool in determining your organization's preparedness for inbound marketing. It also gives you an opportunity to identify and address any concerns that may arise so your program is ultimately successful. Dig deeper into how to get started with inbound in our info-packed Step-by-Step Guide to Inbound Marketing.