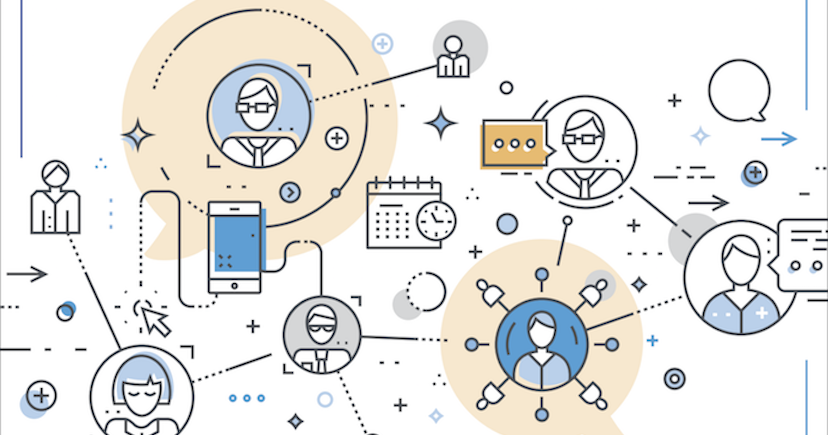 Every year, Demand Gen Report releases their B2B Buyers Survey Report which examines B2B buying practices and preferences. This report often provides valuable insights businesses can use to improve their sales and marketing strategies and drive successful demand generation results. The 2018 Buyers Survey Report is full of helpful information that manufacturers and other B2B businesses can use to improve their buyer relationships and enhance their sales and marketing strategies.
7 Great Takeaways on B2B Buyers & Their Preferences
We're going to review seven of the best findings from the 2018 Buyers Survey Report in this blog post and provide some takeaways that you can use this to improve your B2B buyer operations from a sales and marketing perspective.
1. The Length of the B2B Purchase Cycle Has Increased
According to the Demand Gen Report survey, "31% of buyers said the length of their B2B purchase cycle has increased significantly compared with a year ago." In addition, 29% of other respondents stated that the purchase cycle had decreased "somewhat."
That means businesses that can reduce the length of their purchase cycles may have an advantage over their competitors in earning purchases from buyers.
2. The Time Required to Research Purchases Has Increased
A whopping 45% of buyers stated that they "are spending more time researching purchases compared to last year." This could be a result of delays in the purchasing process, such as meeting legal requirements or budgetary holds.
Providing content in the form of reports and tools that demonstrate ROI and impact may reduce research time and tip the buyer scales in your favor.
3. There Can Be Up to 6 People Involved in the Purchase Process
The vast majority of B2B buyers "said there are between one and six people involved in the purchase process." The higher the number of people involved in the process the slower the process becomes. However, more people mean the ability to provide customized experiences for buyers.
Make sure to have marketing content and a strategy in place that makes it easy for your buyers to get purchase agreement from all parties.
4. Forms of Social Proof Are Extremely Important to Buyers
More and more B2B buyers are starting to turn to social media and online review sites to research a purchase decision. According to the survey, "65% of buyers rely more on peer recommendations and review sites." That's more than three times the 20% of respondents who said they used social media in the 2012 survey.
Having a strong online presence will provide additional ways for buyers to research your organization and decide whether they want to buy. Don't underestimate the power of testimonials on your site.
5. Length of Time to Deploy & Ease of Use Are Vital When Considering Solutions
"77% of buyers rated 'deployment time/ease of use' as very important when evaluating solutions." In other words, product demonstrations and proof-of-concept can be a deciding factor in the purchase process.
Manufacturers and other B2B businesses that can prove ease of use, fast deployment times, and effective solutions may be able to earn buyers' trust faster than competitors.
6. Buyers Want Sales to Have Experience or Understanding of Their Industry
B2B buyers were adamant in noting their "desire for sales to demonstrate experience with or knowledge of their industry." Buyers want to enter B2B relationships with salespeople and organizations that understand their unique industry challenges and can offer tailored solutions.
Demonstrate knowledge and expertise through marketing and sales materials such as case studies, industry reports, and B2B partner strategies.
7. B2B Buyers Want Content Customized for Them
76% of all B2B buyers who participated in the 2018 survey expressed a strong desire for "content that speaks directly to their company." They are looking for websites that provide easy access to information on pricing and address specific industry needs.
Specifically, buyers want "vendor-focused content," such as reviews, testimonials, and product data sheets.
Overall, the survey showed that B2B buyers are starting to act more "consumer-like in their purchasing," behavior. Some of this is due to their shifting preference for using review sites and social media to aid their decision-making process.
It's important to remember that B2B buyers are very methodical and take their time making decisions. Having a strong online presence that demonstrates your sales team's experience and understanding of specific industries can go a long way towards strengthening relationships with B2B buyers and providing the information they need to enter into a sales agreement.