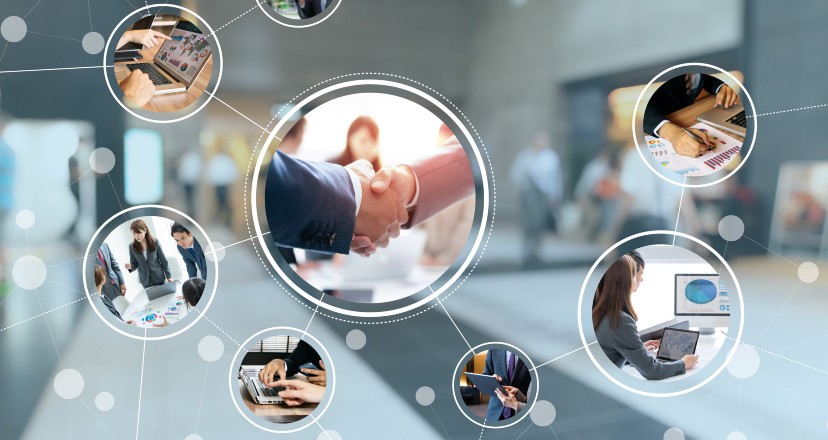 Humans are social creatures.
We gravitate toward communal experiences. Community brings us together and validates our ideas. Really, the only two things required to build a community are a common/shared idea and a place/way to communicate to each other; an organized, community-building forum of some sort.
Once people are united and rally behind a mix of beliefs, interests, and passion, incredible things can happen and powerful loyalty can result. For B2B digital marketers, an online community — in the form of an industry forum — also offers other practical advantages:
1-on-1 research. Within a community, you can observe how conversations naturally develop. You see what makes people passionate and how they talk about it. These observations can spark content and customer service ideas or even a new product.
Inspired content. Discussions can drive user-generated content: common issues and questions that amplify the needs of actual customers. It maximizes authenticity within your inbound marketing efforts and creates genuine rapport.
Influencer connections. What typically happens in an online community is a few strong voices will emerge, usually with valuable insights. These people may be perfect for more direct communications to develop your influencer marketing strategy.
Whether you look at an online industry forum as a way to stay in touch with industry issues, a content generation tool, a lead generation forum, or a more broad B2B sales forum (or ALL of those), it's important that your service AND sales staff be dedicated to and active on industry forums.
Find the right media on which to participate in B2B industry forums
About 86% of Fortune 500 companies report that communities provide insight into customer needs. While it's probably safe to say that a lower percentage of B2B companies participate, online industry forums can still be invaluable. You just need to be selective about which media you decide is best for your team's participation.
How to (and not to) engage in industry forums
Conducting yourself professionally within an industry forum is mostly common sense, yet there are some unwritten rules of conduct worth reviewing. First, and most important, be helpful. Give without need for recognition or praise. Do so succinctly and stay on topic, offering relevant information that shows your competence.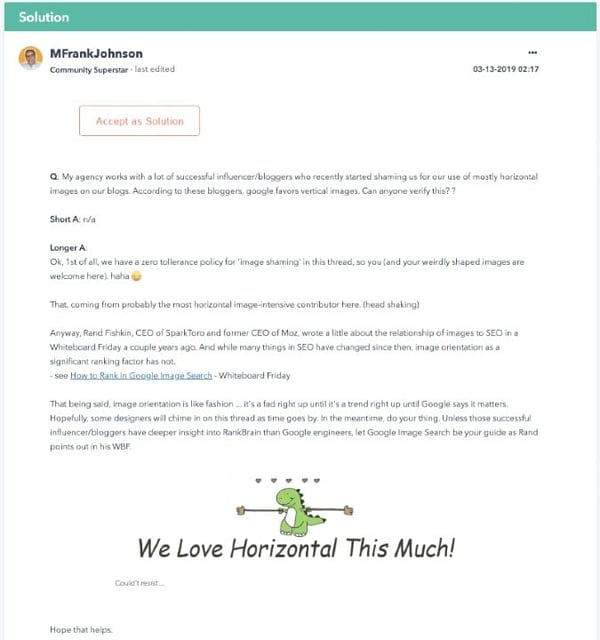 Also, it's OK to ask questions that start conversations, not just reply to what's been posted. This may provide some insights on your customers or prospects that you couldn't unearth any other way.
What NOT to do is even more important. Don't post comments that are unrelated to the topic; stay relevant and don't waste people's precious time. Be careful about appearing too promotional. Don't link to your company's website or one of your products, don't push your product or service, and don't post your email or ask others for theirs.
Red flags fly when someone is sent a private message that's not requested or agreed to; it comes off as creepy. Lastly, don't be a sockpuppet: a person who creates multiple online identities (claiming to be an independent third-party) that exist only to praise or promote an organization.
If there's no community for your industry, start one
Some industries are small or fulfill a specific niche and may not yet have a reliable online community. If you've searched and found nothing, it may be time to start an industry forum.
Before you jump in and add a forum to your website or your blog, first evaluate the need. You can network with your industry and see if makes sense to launch an industry forum. Some sources suggest having website traffic of 5,000+ daily unique visitors in order to attract the kind of active community to get a forum going. Others say you can build that participation over time with quality content and promotion.
Even when you find there's a need and decent activity, getting members isn't always easy, so be patient. The downside to starting a forum, of course, is having low traffic and no engagement. A dead forum is worse than no forum at all, so give it an initial boost by promoting it on your blog, your site, your social media, and encourage your team to promote it to their networks too. You could even offer prizes for people who register within a certain timeframe.
Be prepared to create and maintain a new channel for the forum that provides visitors with not only a place to interact, but a fulfilling experience. Take the time to select your forum software wisely; this is a reflection of your brand. Secure community staffing and monitoring resources that monitor posts, regularly communicate and contribute, and handle the inevitable spam that hits. Our friends at IMPACT do a fantastic job of this for their IMPACT Elite inbound marketing Facebook community.
Like any community, some people will be more involved than others. For those who join and become very engaged may, as a result, increase their economic activity with your company.
How much? Some estimates say that 19% of all revenue coming after an industry forum launch can be attributed to customers who have joined the community. These "social dollars" can be seen as a healthy economic return.
Want more stats on the newest trends in B2B lead generation? This marketing trends guide from Authority Website Income provides trends and results to guide you in tackling challenges and forming strategies.
The right forums + the right way = lead generation magic
So, you know not to be braggy, pompous, or sales-y in an industry forum. But how can all of your activity and effort result in high-quality leads for your company?
Lead generation comes from your advice and answers to the real questions brought up in the thread's discussion. First, prove that you're a valuable source of knowledge for forum participants. Then, you can insert "soft" calls-to-action, which can include credible linking to your marketing content when it makes sense. Share whitepapers and infographics, offer planning templates, and possibly link back to your website. But remember, your input must come with an honest spirit of helpfulness — the true purpose of online industry forums.