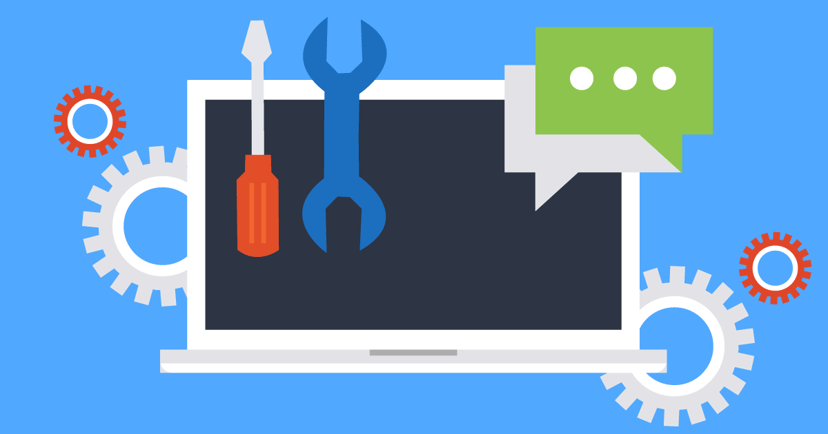 It's a good feeling to open up your website metrics dashboard and see a spike in the number of visitors and page views. People are finding your content. Awesome!
As you dig deeper, however, the feelings can quickly fade if the number of form submissions and new leads have remained stagnant.
Capturing the attention of an audience has little value if you can't capture their contact information. After all, converting visitors into leads is at the heart of any inbound marketing strategy.
How can you improve your website's user experience, landing pages and forms to make them more effective conversion tools? Use these 10 conversion rate optimization (CRO) tips to capture more leads (and make more sales) from your company's website.
What is Conversion Rate Optimization (CRO)?
Before we dive in, let's understand the basics. The definition of Conversion Rate Optimization (CRO), put simply, is the strategic process you go through to convert more of your website visitors into actual leads and customers. It's taking what you already have on your website and improving it based on data, user behaviors and your natural marketing sense so that a higher percentage of your website visitors do more than just read or view; they take action.
What is a Good Conversion Rate for my Website?
It's important to know whether your current conversion rates are good, bad or just plain average. Conversion rates can vary widely depending on your industry, product, service and target audience, so there's no set figure. On average, however, a typical B2B website conversion rate hovers just under 2.5%.
Of course, you want to be above average, so what is considered a good conversion rate? The top 25% of landing pages convert at more than twice that rate, at 5.31% or higher. If you really want to shoot for the stars, you'll compete with the top 10% and achieve landing page conversion rates of 11.45% or higher.
RELATED: How to Improve Inbound Marketing Results
Improving your conversion rates takes more than optimizing your contact page, although that's an important step. How can you increase website conversion rates throughout your entire site? Use these recommended top conversion optimization tools.
Boost your Arsenal with these 10 Conversion Optimization Tools
1. HubSpot

Starting Price: Free
If you use Hubspot's marketing automation platform, you already have a great tool at your fingertips. Plus, certain features are available completely free! Hubspot's exit intent software allows you to customize popup forms without any coding, and it integrates with HubSpot CRM. With it, you can gain deeper insights into the behaviors of contacts who are already in your database as well as prospects. An easy dashboard helps you see which marketing efforts are converting and which ones would benefit from optimization.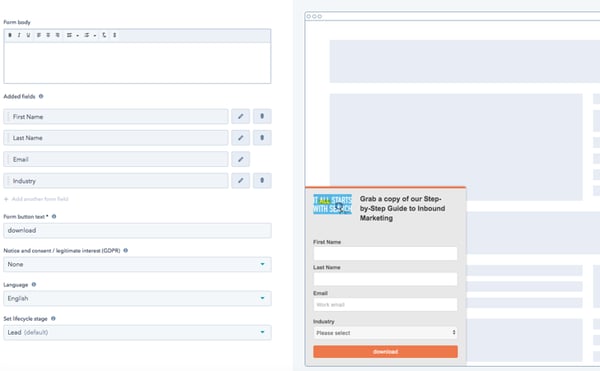 2. Unbounce

Starting Price: $99/month
Unbounce helps you go beyond analytics. You can create and test landing pages, pop ups and sticky bars without the need for developers. If you're not sure what a healthy conversion rate is for your company, their grader-style tool helps you see how your pages compare with others in your industry. You can gain important insights including whether images are too large and slowing down your page's speed and load time. You can run a comprehensive report with recommendations for improving your conversion rates.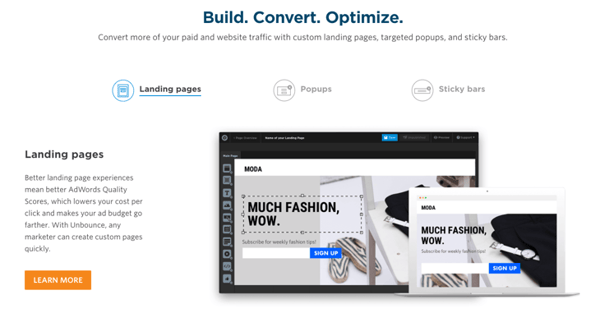 Learn directly from Jennifer Pepper of Unbounce at Experience Inbound 2019, Wisconsin's Premier Marketing & Sales Conference
3. Lucky Orange

Starting Price: $10/month
This is one of my favorite all-in-one CRO suites, allowing you to pinpoint user behaviors on your website through dynamic heatmapping and a number of other features. Clearly see where visitors are clicking, moving their mouse and how far down they're scrolling on your page. Get visitor recordings and form analytics to truly capture their intentions. Additional features include live chat, surveys and polls, and conversion funnels.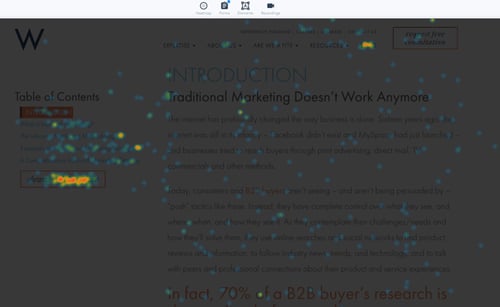 Hear from Bradley Friedman of Lucky Orange at Experience Inbound 2019, Wisconsin's Premier Marketing & Sales Conference
4. Hotjar

Starting Price: $29/month
Similarly to Lucky Orange, Hotjar allows you to capture screen recordings and heat maps showing how your visitors are navigating through your website. This platform provides more training options, but the major difference is the price, coming in at nearly three times the price of Lucky Orange per month.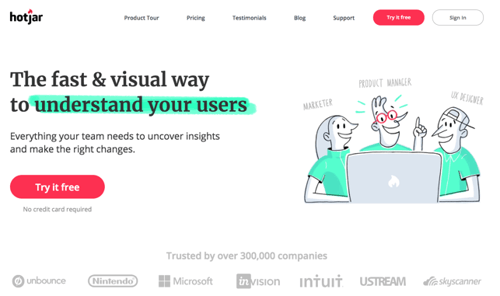 5. Crazy Egg

Starting Price: $24/month
Crazy Egg, with its full suite of heat maps and click tracking, gives you snapshots of your visitors' behaviors. You can also do A/B testing to determine which of your optimization hunches is right. It has the added functionality of segmenting clicks by source to evaluate your links' effectiveness.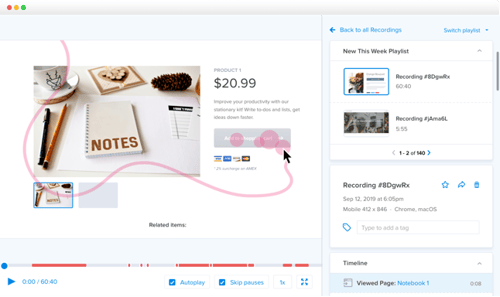 Every second that it takes for your website to load is one second too long. If you're anything like me, you have little patience to wait for images and text to appear on your screen and will hit the back button to look for another resource that provides a more streamlined user experience. Google Pagespeed analyzes your website's load time and provides suggestions for how to make it faster.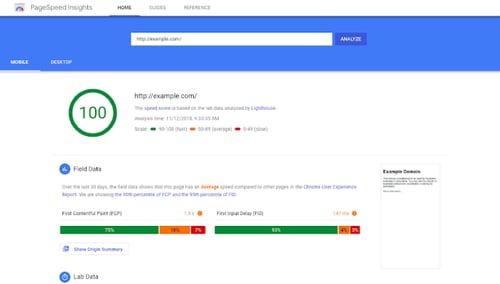 Google is clearly the king of search engines and, as such, serves as one of the best tools for researching which keywords people are searching. It also shows helpful date for CRO, including which devices those visitors use, their demographics, how long it takes for them to bounce from your site, backlink sources and more. What it can't do is link specific emails or contacts to those visitors. But hey, it's free!
8. AB Tasty

Starting Price: $1,000/month
Personalization is, perhaps, one of the best ways to target and convert visitors into buyers. This is especially important for companies with e-commerce functionality such as wholesalers and distributors. AB Tasty is an all-inclusive platform that gives your campaigns a personal touch and offers customer activation and A/B testing. It is compatible with multiple e-commerce platforms and numerous content management systems. With a hefty price tag, however, it's often reserved for larger enterprises.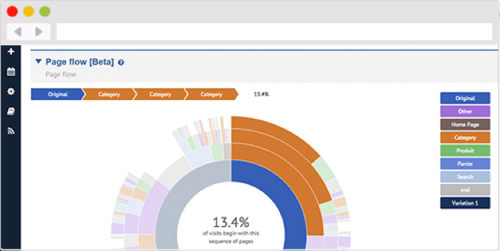 9. Optimizely

Starting Price: Varies
The keys to conversion rate optimization involve testing, discovering and deploying a strategy to improve. Optimizely helps conduct tests across all devices and platforms, including mobile apps, TV apps and even IoT apps. It also helps you determine which control groups are significant and offers A/B and multivariate testing. They're a bit coy about their pricing structures, which some indicate to be around $50,000 per year, but their high praise in online reviews seems to be worth it for many marketers.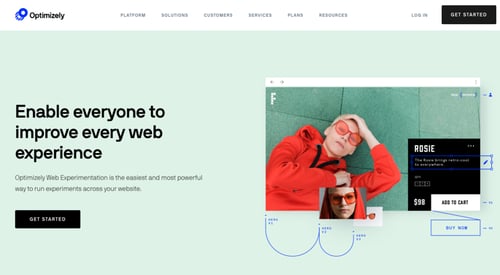 10. Sumo

Starting Price: Free
Sumo has several tools to help drive traffic to your site and turn them into leads. Their share tool can increase your social shares and they also feature audience development widgets and viral components. To entice those new visitors that ultimately end up on your site, they feature a "Smart Bar" to increase email subscribers and easy ways for visitors to sign up for webinars, free courses and more.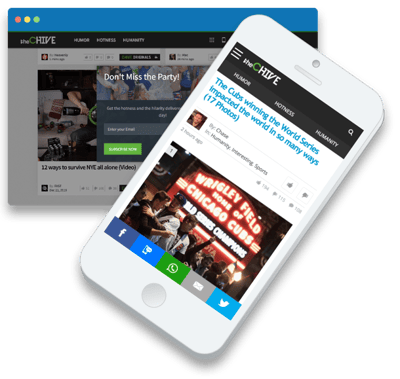 Bonus "Tool"
While not a standalone tool, I'd be remiss if I didn't mention a growth-driven website design (GDD) methodology. Combined with the right tools, taking a continuous improvement approach to optimizing your website will maximize your lead conversion results. With a GDD mindset, your website is never "done." Instead, a GDD site is developed and improved perpetually as new insights are gained.
We'd like to say there's a single tool that will give you every possible insight you ever wished for. While some come close — and many platforms claim to be "it" — we've found value in leveraging the insights from multiple services.