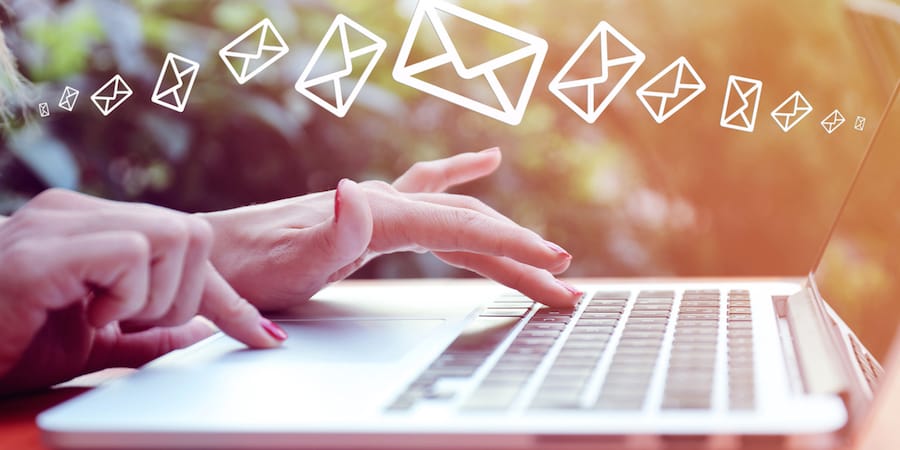 In order to fully capitalize on the captive audience that attends tradeshows, it's vital to begin your email outreach at least 2 to 3 months in advance. This helps to generate hype around your appearance and also draw in the most relevant attendees.
To create the most effective email marketing campaign, there are a couple of variables to consider: target audience, desired performance goals and post-show follow-up protocol. Keeping these issues in mind will help you to plot out the timing and messaging behind your email campaign for the best possible results from the event overall.
Identify Your Target Audience
Before drafting your first email, make sure you fully understand the demographic of the target audience that you want to reach. The best way to do this is by forming buyer personas of your typical customers. By outlining their motivations, challenges, obstacles, buying habits and more, you can better determine the best subject lines, calls-to-action and promotions to use when sending emails. This will improve the overall power of your marketing campaign to engage higher quality leads.
Send Emails Throughout the Tradeshow Marketing Cycle
When designing your email cadence, make sure to pay attention to the tradeshow marketing cycle: pre-event, in-event and post-event. Each of these phases is critical to the success of your campaign. Sending emails strategically and intentionally during each will impact engagement numbers.
1. Pre-event Emails
This phase of the tradeshow marketing campaign is often viewed as the most important. The emails sent during this period help set the pace for the rest of the campaign. It's important to ask yourself, "What offer, resource or promotion will generate the most pre-event buzz around your brand or company?"
Business buyers usually plan their time at the tradeshow in advance. Make sure to get on their schedules by delivering a compelling pre-show message.
The content you're sending helps to raise the quality and quantity of booth visitors. And don't forget about your current customers; by sending out communications to them you're showing that you're invested in keeping them informed and building their trust. This may encourage them to attend if they're on the fence, or open the door for an upsell opportunity.
Make sure your sales team adds the show information to their email signatures as one additional real estate opportunity when communicating with prospects. If linked to a landing page, this could provide yet another opportunity for prospects to reserve an appointment time or convert on some valuable content.
2. In-Event Emails
These emails should be dramatically different from those sent before – their purpose is to help drive traffic to your tradeshow booth as it's occuring.
These emails should be sent to remind visitors of your company when navigating the floor. Make sure to make the message meaningful, with a relevant subject line and call-to-action. It could be helpful or enticing to include photos of your booth and its location to help people find you.
Another option for an enticing in-event email is to offer special giveaways to event goers who received the email, like a limited-time product sample, a discount, a free evaluation or other valuable offer.
3. Post-Event Emails
The after-show period is the most time-sensitive, as you want your team to respond in a quick but meaningful way. Sending personalized emails to prospects the team connected with on the tradeshow floor is a great way to demonstrate that you valued their time and are interested in their needs and concerns.
It's also a good time to send surveys asking visitors about your booth, your staff and your presentation; their answers give you the opportunity to improve on your presence next year.
Follow the Rules
When you do send emails, be careful about opt-in restrictions. Make sure that prior to adding prospects onto a subscription list, you've provided them with an opt-in opportunity. This will eliminate the risk of being given a high abuse rate or causing your hosted site to be shut down. Be upfront about it by including a line such as:
"I'd like to send you relevant articles, content and information you might find useful. If you'd rather not receive those kinds of emails, just use the unsubscribe button at the end of this email and you'll be removed immediately."
You could also work around this by sending attendees a sample newsletter formally asking them to subscribe. How you position this is important, especially if you want to gain the trust of that reader in hopes of a second chance for outreach.
Consistency in Your Efforts
In order to be a successful email marketer, you should test different email approaches to learn what works for your leads. Not every email sent is going to be a hit. In fact, you'll likely have a few duds before finding out what works for the audience you're targeting.
However, this doesn't mean you should give up or that what's being done isn't worth the time and effort. Testing emails helps identify what your audience is most receptive to, while also helping to drive conversation and buzz around tradeshow marketing campaigns.
When used properly, email marketing can be one of the most effective awareness tools in an event marketer's arsenal. Proper planning is key; plan, execute and review as often as possible.