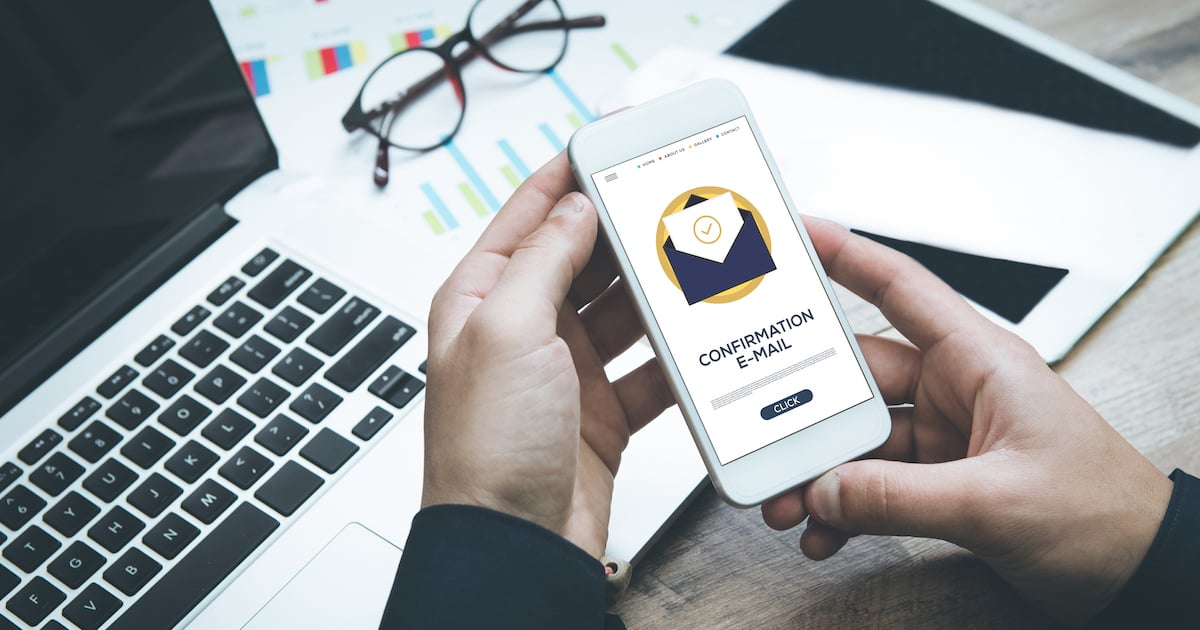 Nobody likes clutter in their inbox. Marketers who use double opt-in as part of their email marketing best practices avoid adding to the common annoyance.
Double opt-in taps into contacts who have already indicated an interest in receiving email communications through single opt-in (i.e. filling out a form on your website). Double opt-in, commonly known as a confirmation email, is an effective way to ensure your messages reach the most receptive audiences and that your marketing CRM database stays clean, but is it the best opt-in option for you?
Let's take a closer look.
What's the Difference Between Single Opt-in and Double Opt-in?
Before we get too far ahead of ourselves, let's dial in the definitions of, and difference between, single and double opt-in email strategies.
Understanding the basics is key in strategically building a catalog of email marketing best practices:
Single opt-in is the easier method for users. They simply enter their email address once where prompted on your site, and they are automatically added to your list. They can begin receiving emails from your company immediately.
Double opt-in initially appears no different from single opt-in to users. They subscribe by providing their email address; however with double opt-in, doing so initiates an additional confirmation step. New contacts receive a follow-up email instructing them to manually confirm their interest in being added to your subscriber list.
Which of the Email Marketing Best Practices is Right for My Business?
The difference between single and double opt-in is relatively nuanced, and may leave you thinking one way is as good as the other. Before you flip a coin to decide, consider this.
Both processes offer different opportunities when it comes to growing your contact lists. What will work best for your company will depend on your goals.
Single opt-in offers:
Faster email list growth
Ease of use for subscribers and your team
Expansive contact list creation
Double opt-in offers:
Higher-quality contact engagement and lead conversion
Lesser risk of your emails being marked as spam
Fewer spam and bot emails added to your list
Minimal risk of privacy violations
It's important to note that the choice isn't necessarily all or nothing. There is a third option businesses can use. Adding a checkbox whereby a contact can opt in or out of receiving communications when subscribing to your lists invokes "expressed consent" protection.
How Do I Implement Double Opt-In?
Switching your email subscriber processes to double opt-in requires following some easy implementation suggestions:
Your welcome emails can be particularly useful in nurturing contacts and supporting double opt-in best practices. Leverage welcome emails by determining:
Personalization opportunities
Ways to add value, such as including links to your newsletter archive or other content
How to tailor the message to align with your buyer's journey
Since we're discussing emails, it would be remiss not to mention creating an automated email reminder for contacts who don't confirm their subscription quickly. Keep in mind you want to follow up while the double opt-in confirmation email is still fresh. Follow up with the reminder within two days.
Using double opt-in email marketing best practices is increasingly popular. It produces quality contacts, engages appropriate and interested audiences, and ensures privacy protections. Further, it works in lock-step with inbound marketing to produce awesome lead, sales, and happy customer results. See what we mean by downloading our tip sheet, 10 Ways to Improve Your B2B Email Metrics.