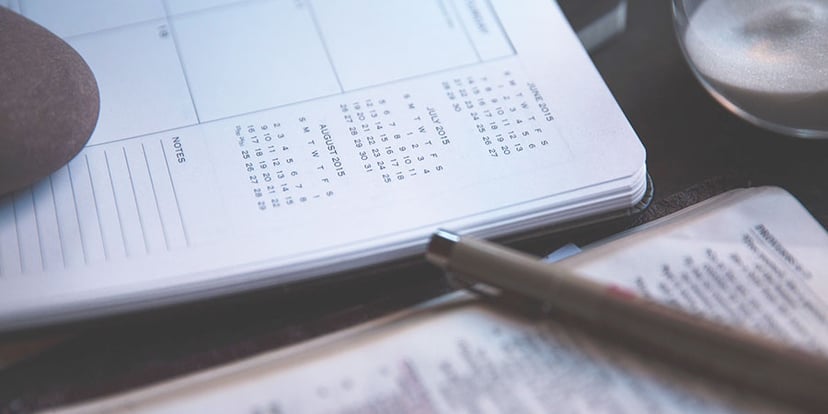 Appointments. They're what every sales rep wants more of and few can get enough of.
Nowhere are appointments more valued than in B2B industrial sectors where what you're selling is a highly considered, big-ticket purchase—a major capital expense, a property purchase, or a long-lasting vendor relationship.
Whether you sell heavy machinery, commercial construction services, or distribution services, improving the number of sales appointments you schedule—even at a marginal rate—can drastically improve your company's growth trajectory. Here are five tips for locking down more sales appointments.
Recommended Tactics for Filling Your Appointment Calendar
With concrete knowledge of every appointment's value, sales leaders have to seriously consider why they aren't aggressively spending the time and money to generate more appointments now and in the future.
Consider these 5 tactics that have been shown to drastically improve sales pipelines:
1. Capitalize on Social Selling
With people spending more than 2 hours per day on social networks its no surprise that there is a huge opportunity to leverage social selling. Social selling is the activity of researching, connecting and interacting with potential prospects on social networks such as LinkedIn, Facebook and Twitter. This is meant to show your prospects that you a valuable resource they can tap into.
2. Use Helpful Call-to-Actions—
Everywhere
Many B2B companies have long sales cycles. The time between an appointment and a close can be months. The way to generate more appointments and shorten that cycle is to spark your leads' curiosity at every step of the process. Every advertisement, blog article, brochure, or event needs to focus on a helpful call-to-action. Don't place an ad with: "Give Us a Call!" Instead, create a helpful follow-up opportunity: "Download our FREE Buyer's Guide!"
3. Earn a Presentation Spot at a Major Industry Event
Becoming a speaker in your industry is an especially important tactic for generating new appointments. Presentations give your leads a preview of what a sales discussion might be like, and speaking publicly is the most straightforward way to position yourself as a thought leader in your industry. If you can lead workshops, deliver entertaining presentations, and build speeches that offer actionable takeaways, you'll almost certainly rake in more leads.
4. Publish a Quarterly Case Study On Your Website
If there's one website improvement every B2B company should make, it's to offer case studies of your work online. Whether you get 500 web visits/month or 5,000, leads who are seriously evaluating vendors, will almost certainly look you up online. Case studies appeal directly to what they're looking for: proof of what you can do. A case study, in marketing parlance, is not an in-depth 7-page description. Instead, focus on telling the story of how a project went, what the results were, and how improvements were implemented.
5. Start a Voice of the Customer Program for Existing Customers
One of the best ways to land more appointments is by referral. If you can inspire your existing customers to refer you to a friend or colleague, you'll not only get more meetings; you'll get better ones too. One approach is to delight existing customers with a simple Voice of the Customer (VoC) program. In VoC, you use surveys and interviews to periodically check in on how well you're serving your customers. While VoC's main purpose is to provide your company with insights for improvement, the implicit message to customers is that you value them.
Get Serious About Being Helpful
Today, appointments don't come from more cold calls or attending more happy hours; instead, you need to become a source of guidance and assistance to your prospects. By publishing and presenting content, using helpful call-to-actions, and improving your relationship with current customers, you'll start to generate better appointments from leads that understand your value.
So, how do you get started? Learn how to put together a plan by checking out the guide below.