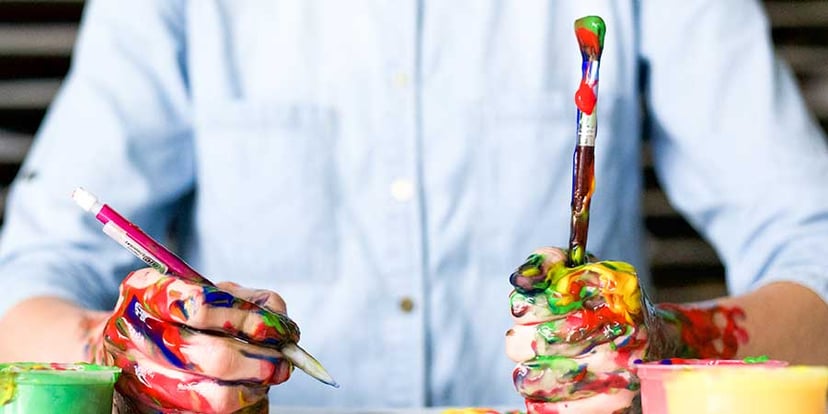 As a content creator, it's a foregone conclusion that you have some writing chops. Writing well-reasoned and compelling inbound marketing pieces, though, is only part of the equation. Content creators are strategists, too, because marketing doesn't mean a thing if it isn't positioned and promoted to reach your intended audience and generate leads.
In the digital world, content promotion is essentially chunked into passive and active marketing:
Passive Marketing
Passive marketing creates an online presence using lower-effort means. It could be as easy as setting up a directory listing with basic contact information or something requiring targeted planning and greater investment of resources, such as writing keyword-rich blog posts that prioritizes doing well in search results over being an authoritative resource.
Passive marketing isn't lazy marketing. Content creators must be on their toes in order to make this cost effective method work: what opportunities are available? Which ones align with the industry for which you're writing? What's topical in that industry? Which keywords will garner hits? What pain points exist for the target audience that would motivate a search? Passive marketing may be better considered as placement marketing in that it's about being in the right place at the right time. It's thoughtful, anticipatory and practical.
Active Marketing
Active marketing takes the online presence to the next level. It engages, builds trust, establishes company-prospect relationships — and the content must be written accordingly. Think of it as the voice of authority, or your business providing the information and expertise required to convince prospects within the target audience that your product or service solves their problem. Materials for active marketing are meatier pieces like eBooks, white papers, infographics and case studies. They dive deeper into your expertise and are valuable enough in your prospects' eyes to trade their contact information.
Active marketing offers longer format pieces and requires more dedicated writing resources than passive efforts. Content creators need to be up to the task to amass, understand, organize and boil down sometimes sweeping industry information and your expertise into digestible and persuasive materials. What's more, content transcends the materials themselves. It touches every part of the sales funnel. There are landing pages, emails, thank you pages, social media and other supporting communications that must be nuanced to further the brand, messaging and relationship. Content creators need to be aware of the marketing pace and process to create the tools that reach, speak to and engage with the intended audience.
Content Creators: Writer-Strategist Hybrids
Your marketing success boils down to this: content viability and visibility. Content creators are writer-strategist hybrids who can help you make the most of your efforts to produce and promote valuable marketing pieces that reach target audiences and convert them to customers.