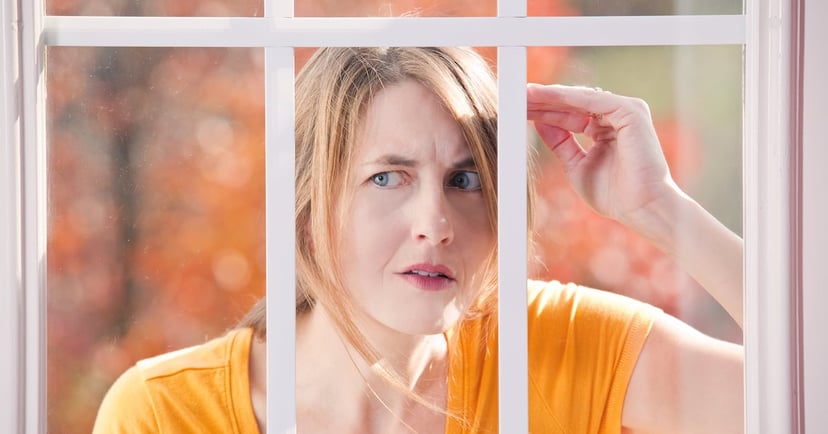 Believe it or not, almost two-thirds of the contacts that marketers work so hard to attract and add to their email lists will ultimately become unengaged — like death and paying taxes, database degradation is inevitable.
So, what's a marketer to do when this happens? How do you attempt to win back contacts who've gone dark — contacts who were once so eager to receive communications from your organization? Running a re-engagement campaign allows you to target your unengaged contacts and give them the opportunity to make their way back into your nurturing sequence.
There's more to list depreciation than the quality of your content, so don't view those lost contacts as failures; rather, re-engagement is part of the regular clean-up and maintenance that helps keep your email marketing campaigns as effective as possible.
What Defines an Unengaged Contact?
If you're using HubSpot for email marketing, you're likely aware of their option to exclude unengaged contacts from email sends. HubSpot's default benchmark to make it onto the exclusion list is that a contact has not opened or clicked any of the past 11 emails sent from your organization, but there's no official definition for what qualifies someone as unengaged; it really varies by situation (more on that below).
Why Focus on Re-Engaging Old Contacts?
Inbound marketers are busy. From creating content to managing various platforms to digging into the analytics of how content performs, there's no shortage of tasks on your to-do list. It might be tempting to write off your unengaged contacts as lost and focus your full efforts on attracting new contacts, but a little TLC can go a long way to reignite the fire for some of your existing contacts.
What Makes a Re-Engagement Campaign Different?
You might be thinking, "Can't I just send my regular promotional emails to my full list of contacts in the hope of reawakening the interest of some unengaged contacts?" But think for a moment about how many emails you receive daily. The average person gets more than a hundred emails every day, so re-engagement communications need to be hyper-focused if you're going to break through the clutter.
A well-planned, thoughtful re-engagement campaign allows you to target your list of unengaged contacts and tailor your messaging to the specific situation: that they're no longer showing interest in your offers and you want the chance to win them back.
In addition, you should note that keeping those unengaged contacts included in your master send list will cause more harm than good; it'll negatively skew your open rates and click-through rates, and it could even affect your deliverability if recipients mark you as spam.
RELATED: 15 Best Practices to Help Ensure Email Deliverability
Build Your Re-Engagement Email Campaign
Running a re-engagement campaign doesn't have to be a daunting task. Here are five easy steps to run your own campaign:
1. Define what unengaged contacts means to you
What constitutes an unengaged contact for your organization? Is it 11 sends, like HubSpot's default? Is it fewer than that? More? It will depend in part on how long your sales cycle is and how frequently you send emails. Take a look at your email metrics from the past 30, 60, 90, and 120 days. Have you noticed any steep drop-offs in engagement in a given period? However you define it, create a dedicated list of unengaged contacts in your marketing automation software and use that list size to measure the success of your re-engagement email campaign.
2. Set the parameters for your re-engagement attempts
Will you send just one email, or will there be a cadence of emails to try to win back old contacts? Consider first sending an email that will pique the interest of your unengaged list by including a compelling content offer, and following up with a second email a week or so later for contacts who opened but didn't click on the content offer. For those contacts who didn't open either email, you could follow up with an email that encourages them to update their subscription preferences so you can be sure you're providing them with the content that matters most to them.
3. Carefully plan what your initial re-engagement email will look like
This is an important step, since there's a lot riding on the initial re-engagement email. Effective emails have the personality to stand out in a contact's inbox and give them extra motivation to click and open. A catchy subject line is key. What will you include in the body of your message? Perhaps you'll share an important industry statistic or insight that your contacts shouldn't miss out on. Maybe you want to share a piece of content with your unengaged contacts that resonated especially well with engaged subscribers.
Remember, segmenting is key here to ensure hyper-relevancy. And on that note...
4. Determine whether to send one standard re-engagement campaign or multiple variations
Depending on what your list of unengaged contacts looks like (and the demographic data you have for those contacts), you may consider segmenting your list of unengaged contacts into smaller subsets. Segmenting enables you to better target the content you send to resonate even more effectively with each particular subset of your list. Some common segmenting characteristics include industry, vertical, past behavior on your site, persona, and job role.
Whether you send one "standard" re-engagement email or you send five different variations, make sure you thoughtfully plan out each element of the message:
Write a clear, compelling subject line that will stand out in a contact's inbox. You may consider implementing personalization tokens or emojis, when appropriate.
Use clean, simple graphics to catch a reader's eye at first glance when the email is opened. Follow your high-impact start with a paragraph or two of thoughtful, targeted copy.
Include a clear call-to-action that makes it easy for readers to interact with your email. Don't make it confusing or difficult for them!
5. Add re-engaged contacts to your regular communications
According to MailChimp, the best re-engagement campaigns will win back about 10% of unengaged contacts. Just be sure to enroll re-engaged contacts in your appropriate nurturing workflows based on their lifecycle stage, industry, or other qualifying information, and give contacts regular touch points to keep them interested and engaged in what you have to say.
Losing any amount of the contacts you work so hard to attract might seem discouraging, but regularly running re-engagement campaigns a few times each year — or better yet, setting them up using marketing automation and smart criteria — can help you win back some of those contacts, allowing you to continue nurturing them again as they move along their customer journeys.