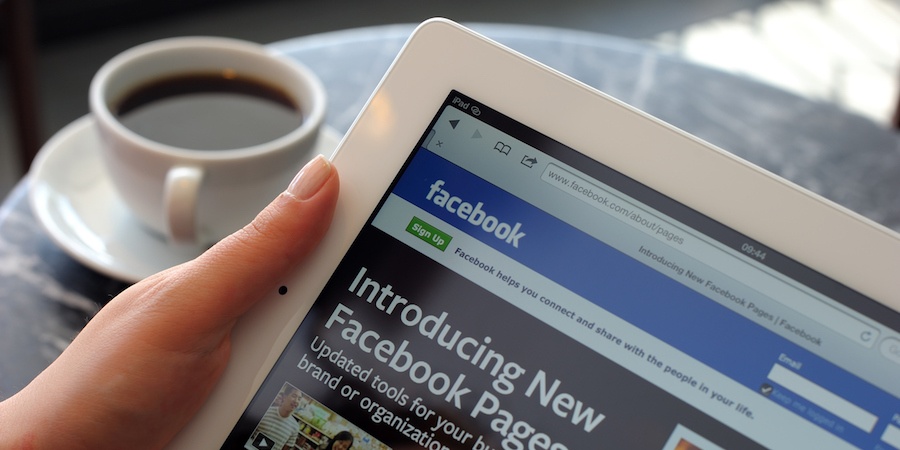 "We don't want to waste our time on Facebook. It won't generate any quality sales leads." We hear this a lot from some B2B industrial manufacturers, and there's some legitimacy to the argument. Agreed, Facebook likely won't play a critical role in a manufacturer's marketing strategy, and it won't generate millions in purchase orders or secure the next big sale for most. But it's influence as the #1 social platform in the world shouldn't be ignored.
Your manufacturing facility is more than brick, mortar and machines; it has a human side, and demonstrating that through social media can position your company to reap valuable benefits beyond a sale. Should industrial manufacturers have a Facebook page? We strongly recommend it for the following reasons:
1. Attract Skilled Labor
It's no secret that many manufacturers are experiencing a labor shortage, and companies need to get creative in their recruitment efforts. With a surge of Baby Boomers retiring at a rapid pace, younger generations will need to make up the difference. Unfortunately for many, the manufacturing sector isn't where they see their futures. To attract them, manufacturers need to go to where the people are and, not only that, appeal to them on a more personal level.
Younger candidates are seeking more than a paycheck these days. Equally important is feeling a sense of community and being part of a strong culture. Facebook is an excellent avenue for showcasing your organization's human side and introducing potential hires to your company on a deeper, more meaningful level. You can even run targeted ads quite inexpensively to increase awareness. Boast about your culture through highly creative videos, photos of staff outings, service projects, testimonials and more, and encourage employees to engage, interact and comment. You can be sure that when a candidate is researching your company, they'll check out any information they can find, including your Facebook page, to get a sense for how happy your current employees are and, in turn, set the stage for whether they can see themselves at your company.
2. Share About Community Involvement
In addition to feeling a sense of belonging in the workplace, potential candidates also want to know they're part of something bigger than the bottom line. Many organizations support various causes within the community, and Facebook is an excellent avenue for fostering goodwill, increasing awareness and encouraging employees and other online followers to contribute their time and resources to various causes.
Does your organization sponsor a local charity? Talk about it. Have an employee who's participating in a 5K and seeking sponsorships for a worthy cause? Highlight them. Collecting Toys for Tots? Take a photo of your workers alongside that pile of toys being donated to children in need. People want to know that the place they work at cares about them and the communities in which they live. When a potential hire sees this type of community participation, it might just put your company at the top of their list and give your company an edge in a highly competitive job market.
3. It's Another Way to Be Found
Let's say you've established a solid inbound marketing strategy to attract sales qualified leads. As those leads engage with your company through blogs, eBooks and other content, they'll travel further down the sales funnel and eventually want to connect with you to explore more. Part of that exploration will likely include an online search to learn more about your company. Because of Facebook's behemoth online presence, it will rank high in search engines and can sometimes even rank higher than your company website. Keeping your social profile up to date helps not only establish the relevance and attentiveness of your organization, it also serves as way for others to once again learn about your culture and community involvement. As with prospective employees, prospective clients also want to know they're doing business with a reputable company that upholds values similar to their own.
Another consideration is whether your company name is commonly shared by other organizations. In the same way that a Google search for John Smith will bring up 825 million results, a search for your company name may bring up dozens of other similarly named businesses and cause confusion, requiring the searcher to filter through them all to find you. Having a presence on Facebook can provide quicker access to company information and make it easier for prospects to find you.
4. Maintain Brand Integrity
A company Facebook page can add to your organization's credibility. Millions of people of all ages rely on it for news, stories, answers, guidance, information and more. If your information is absent, out of date or, worse, inaccurate because someone else posted negative comments or claimed your page name, prospects may view it adversely or feel that your company doesn't value engagement or transparency.
5. Builds Customer Community
Many products produced by B2B industrial manufacturers are associated with strong online communities. Food manufacturers engage with each other on social media to discuss regulations, formulation solutions and trends. The medical industry shares news, the latest discoveries and feel-good stories. Many mechanical pillars, including automakers, heavy duty vehicle manufacturers and machinery manufacturers have very active niche communities — firefighters, farmers and the military, for example. If your company produces goods for these or other industries, there's a good chance your customers are part of an online community talking about it on Facebook, and being engaged within them demonstrates your relevance and allows you to keep a pulse on trends and the industry as a whole.
6. Share Content
If you're fully engaged in an inbound marketing strategy, you're publishing lots of online content to establish your company's expertise in your industry. To maximize SEO and reach the greatest number of potential leads, it's important to include links to that content on the most prominent social media site. Showing potential employees that you have a pulse on the industry will help attract workers, and it's one more way potential leads can come across your information. Even if only one qualified lead finds your content through Facebook, it could result in a substantial transaction down the road.
Clearly, maintaining a social presence is increasingly important in today's highly competitive manufacturing landscape for more reasons than one. Besides, chances are, your competition is engaging with a community of Facebook users. That in itself should send a signal that it's time to amp up your efforts.
To see how social media plays a role in a strategic inbound marketing campaign, check out our free Step-by-Step Guide to Inbound Marketing, and feel free to reach out to us with any questions or to receive a free consultation.