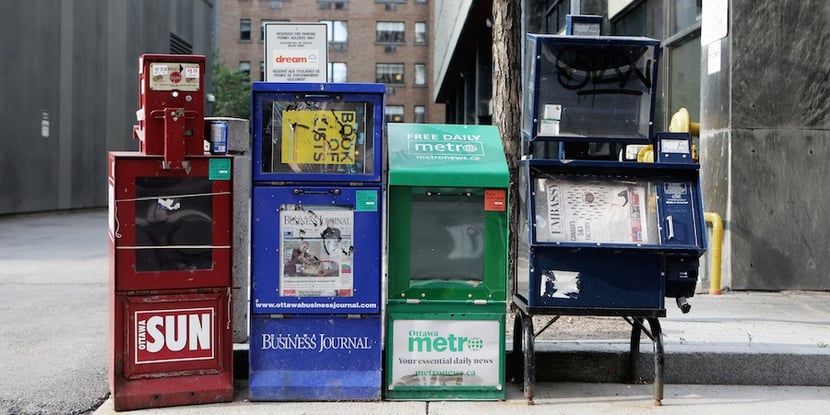 Inbound marketing starts with two basic assumptions: (1) that marketers can attract visitors with naturally compelling content and information, and (2) that visitors can then be converted into leads by capturing their contact information.
Generally, you can think of attracting visitors as a virtually endless pursuit. You can always publish more blog content, write more web pages, and do better promotion of the content on your site. Your ability to attract visitors online is limited only by the time and budget behind your marketing activity.
By comparison, lead conversion typically seems far more limited than attraction tactics—at least in that there are far fewer ways to convert leads than there are ways of getting people to visit your website. Generally, conversion means that a visitor submits a form on your website. There's just not another effective way to capture leads' information. That doesn't mean there aren't variations or ways to improve conversion; but most often, in order to get more leads, a company needs to attract more visitors to their website in the first place.
So then, what do you do if you need to generate more online leads but you're still working on getting your website traffic levels up to where they should be? Fortunately, there's a class of tools called "conversion boosters" or "conversion assists" that help websites get more leads per visitor. In today's article, I'll review how these tools work, and which of the options out there are worth considering.
Increase Conversions with These 4 Tools
Before I review the four software tools below, there's something you should know about conversion assist tools: They're all pop-ups. Love 'em or hate 'em, pop-ups can be an effective approach to getting more visitors to pay attention to your conversion opportunities—at least until you have a comfortable level of traffic. What you'll see in the tools listed below is that different platforms take different approaches to pop-ups; some are more obtrusive; others take a subtler approach. But if they help increase your list of subscribers and grow a strong base of prospects, then we highly recommend it—even if pop-ups are less than white hat when it comes to permission marketing.
SumoMe (by AppSumo)
SumoMe offers a suite of tools that let marketers with little technology know-how set up pop-ups that increase lead capture. For instance, their "Welcome Mat" tool enables you to confront visitors with a popover landing page. The "Scroll Box" tool shows up as a subscription request as visitors scroll through your pages. And like most of the tools listed here, SumoMe includes an exit pop-up that asks visitors for their information before they leave your website.
Overall, SumoMe takes an all-in-one approach, so you can explore a lot of different kinds of tools by buying access to the software suite.
BrightInfo attempts to combine pop-up conversion tools with a focus on personalization. Included is an algorithm that analyzes your content and aims to present visitors with offers that make sense given what they're already looking at. It's definitely an advanced approach to pop-ups that tries to make up for the barrage with a bit of context.
Having tested BrightInfo ourselves for several months this year, we were impressed with the personalization capabilities, but we think you lose out in terms of ease-of-use. On the plus side, BrightInfo holds a featured integration with both HubSpot and Marketo, so the contacts you generate via BrightInfo can be fed directly into your marketing automation database.
At the top of the food chain in conversion boosting tools is BounceExchange, which focuses mostly on enterprise level customers. BounceExchange has made a business of improving conversions among so-called "abandoning visitors" (i.e. visitors who are about to leave the website), using pop-ups and A/B testing. Their claim to fame is behavioral automation, using a complex set of visitor cues and actions to trigger the way a conversion pop-up is presented. Like BrightInfo, BounceExchange tries to add personalization to the equation, but for a steeper price.
As evidence of just how competitive the conversion booster field is, OptinMonster offers pretty much all the services of SumoMe, and even claims to bring personalization to the table. Like the rest, all of OptinMonster's tools are pop-ups, which are very easy to add and remove from your website without affecting your design.
Conversion Pop-ups Are a Temporary Solution
Overall, we don't recommend using conversion assist tools forever, but they can be extremely useful for getting your lead generation numbers off the ground. Especially if you're in an niche industry, it can be hard to gain traction with website visitors, but it's important to turn as many visitors as possible into leads.
All four of these tools can have a major impact in a first year's results, but only if there's content to back them up. If you're publishing a blog at least once a week, and doing your best to promote that content on social media, then consider capturing more leads with one of these tools.